Student Loan Consolidation shifts many students or parental loans into a single larger loan from a single lender, which would be subsequently used to pay down the other loans' balances. They also give you the option of using several repayment plans to make your monthly payments more bearable.
When you combine multiple student loans into one loan, it is known as student loan consolidation. It allows simplification of your loan payments, and you may receive other benefits along with it. However, it comes with certain drawbacks and isn't the correct move for everyone.
When you consolidate your student loans, the lender recalculates some or all your existing loans into one consolidated loan that amounts to the balance of all your old loans.
The new loan has a fixed interest rate based on the weighted average of your old loans' interest rates.
You have to pay off your old debts with the loan income. You will also continue to pay the new loan through one monthly payment under the repayment plans that take your income and family size into account.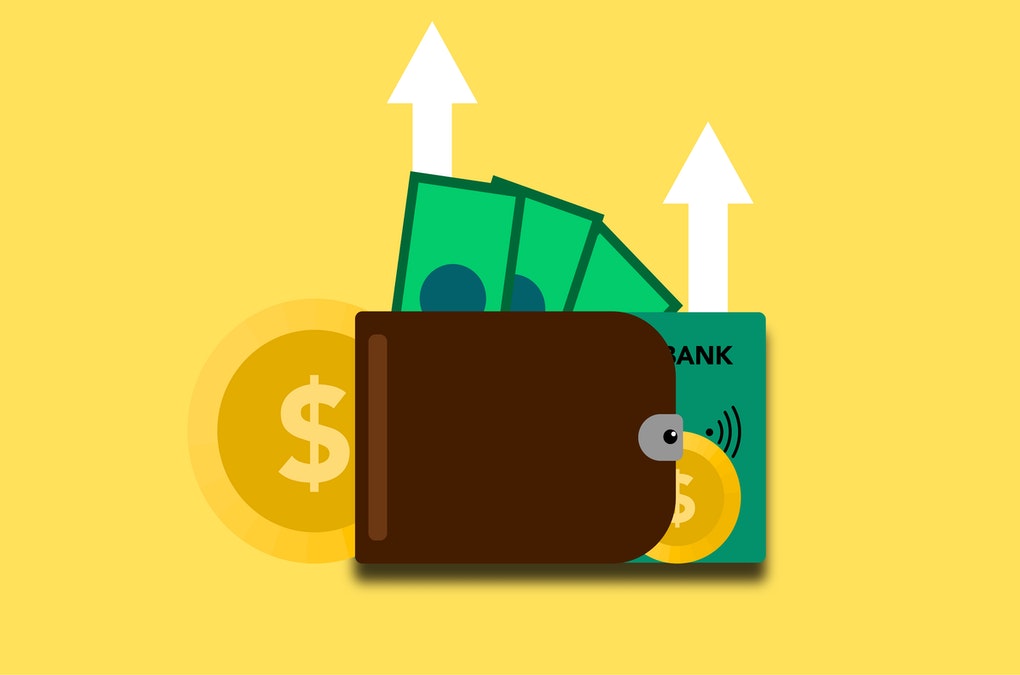 1. What is Direct Loan Consolidation?
For the remainder of the loan's term, the Direct Consolidation Loan method contains all existing federal loans into a single new loan. Thanks to federal student loan consolidation, you now have only one loan payment owing to one loan servicer each month at a new fixed rate.
It's crucial to remember that a Direct Consolidation Loan cannot be used to consolidate any private student loans you may have.
While merging federal school loans can make life easier for student loan borrowers in terms of payments, direct consolidation will not save money. With a straight consolidation loan, your new interest rate is just a weighted average* of your old rates.
Borrowers who have multiple federal student loans using different loan servicers may find consolidating student debts through a Direct Consolidation Loan beneficial.
Even though all federal student loans are entitled to the same repayment plans, the government works with several different loan servicers.
It implies that even if you have federal loans, you may be paying premiums to multiple servicers. Consolidating existing student loans can simplify repayment by reducing the number of bills you have to pay each month to just one.
Consolidating federal loans using a Direct Consolidation Loan keeps them federal. Instead of having numerous federal loans, you will then have a single new federal loan with a single rate of interest, which is the average of all of them.
It could be especially beneficial for borrowers seeking federal loan absolution or engaged in one of the more variable national student loan repayment plans, such as income-driven repayment.
Both federal and private student debts can be refinanced and consolidated. It includes government and personal loans, such as Direct Loans, Stafford Loans, Parent PLUS Loans, and other types of federal loans.
It's worth noting because when you refinance and consolidate, you can specify which loans you wish to refinance and which, if any, you'd prefer to keep on their current terms in your loan application. Sometimes, people may want to refinance all of their debts, while others may need to refinance a few.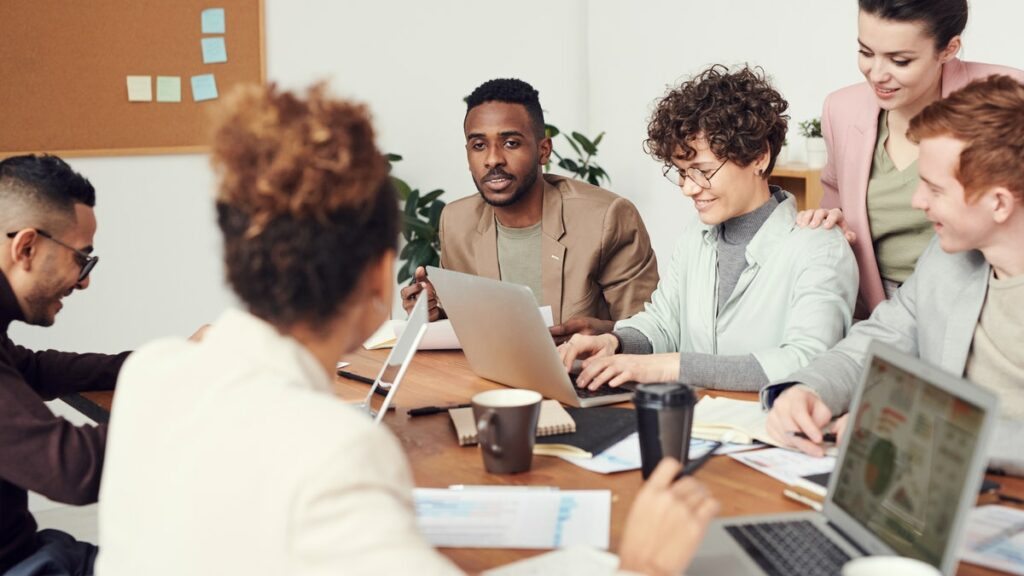 2. Types of Loan Consolidation?
Federal and private student debt consolidation are the two main types of student loan consolidation. These processes are frequently misunderstood, but they are vastly distinct.
Refinancing is a term used to describe private consolidation. Here's how to do it:
Through the Department of Education, federal student debt consolidation merges numerous federal loans into a single federal loan.
Consolidation may be required to be approved for some federal debt repayment programs, but it will not lower your rate of interest. By extending your payments, you may reduce your monthly costs.
Private student debt consolidation, also known as student loan refinancing, is a financial maneuver made through a private lender. You can save money by having a cheaper interest rate if you qualify.
Most federal loans, including Stafford, PLUS, SLS, FISL, Perkins, Health Professional Student Loans, NSL, HEAL, Guaranteed Student Loans, and Direct loans, are eligible for consolidation.
Private consolidation loans for personal education loans are also available from some lenders. Private consolidation loans are available from some lenders, like Credible.
Please be aware that the site's operator earns advertisement compensation from businesses that feature on the site.
This compensation may influence the placement and how the firms appear on the site.
Consolidating private student loans is a great way to save money.
Consolidating or refinancing private student debts entails replacing several student loans — private, federal, or a mixture of the two — with a single, new personal loan. If your line of credit has a cheaper interest rate, you'll save money.
When you refinance, your new interest rate will be determined by your financial history, including your credit score, income, work history, and educational background. To qualify, you'll typically need a credit rating in the upper 600s, with interest rates ranging from 2% to more than 9%.
If you have any of the following private student loans, consider consolidating them.
Private student debts that have already been taken out.
Credit scores of 690 or above are generally considered outstanding.
When you refinance federal student loans into the private consolidation loan, you lose the consumer protections that come with them.
These include the ability to connect payments to income and loan forgiveness options.
If you're looking for a way to save money, consider federal consolidation. There is no credit criterion for federal loan consolidation, and it provides the advantage of a single loan statement and potentially reduced payments.
However, it is solely applicable to federal loans and would not lower your interest rate.
To consider revenue repayment or publicly funded loan forgiveness, you must combine your debts. If you have Federal Family Education, Perkins, or parent PLUS loans, this is the situation.
Want to create a specific federal loan payment, but not one that is significantly lower.
Are you defaulting on your student loans and need to get back on course?
The government pays off your federal loans and substitutes them with a straight consolidation loan when you consolidate them. You usually are eligible when you graduate, quit school, or fall below half-time enrollment.
Consolidating the federal loans through the Department of Education is free; firms who charge fees to combine them for you should be avoided.
The new fixed interest rate will be the weighted sum of your introductory rates when you consolidate federal loans, rounded up to the nearest one-eighth of one percent.
For example, if the average interest rate is 6.15 percent, your new interest rate will be 6.25 percent.
3. What are the Benefits of Student Loan Consolidation?
Debt management is easier:
After consolidation, you will have to make just one loan payment instead of several. After graduating, you can consolidate any federal loan into a single direct consolidation loan.
Private consolidation is also possible after refinancing student loans.
It means you can consolidate your federal and personal loan with a private bank, online lender, or credit union.
However, refinancing is only an option when you have a steady income, a credit score above 600s, and any need that safeguards federal loans, like loan forgiveness or income-driven repayment.
More time for debt payment:

The time you have to pay back your consolidated loan will be dependent on how much you owe. You can choose multiple loan terms if you refinance privately, depending upon the organization. However, a longer repayment term means a lower monthly payment.

Lower payment per month:
The extended repayment term means you will be paying fewer amounts each month. However, you will only pay more interest over time and not save money.
Private companies give you the flexibility of refinancing loans at lower monthly payments. They review your finances, which include your credit score, and then decide if they want to give you a lower interest rate on the private loans or not. A lower interest rate equals a more down monthly payment.
For parent borrowers, it is the key to income-contingent repayment.
If you find it difficult to make payments on parent PLUS loans, it's better to consolidate it into a new federal direct loan. It is the only way to access an income-contingent repayment plan. It is the sole income-driven plan that is offered to parent borrowers.
You can choose your loan servicer.
You might not have chosen the loan servicer when you first took out a federal student loan. They're private organizations where the government takes on a contract to manage your loans. But you can pick servicers to manage your new direct loan moving forward if you want to consolidate your federal loans or if you're unhappy with your present servicer.
To strike the perfect balance and help people make wise choices; here are a few cons of consolidating student loans:

1. You may not save money:
Consolidating a loan is a tactical move that will help you in managing your debt. Your monthly payment might be lower, but you will end up paying more interest over time if your repayment term is extended.
Suppose you go for consolidation with the federal government. In that case, your new interest rate is the weighted average of your loans' interest rates, which is rounded to the next one-eighth of the percentage point.
2. A longer repayment term means paying more interest:
An extended repayment term means saving money on your monthly payments. Unfortunately, it also means paying more interest in the long run.
3. Private consolidation means giving up federal loan benefits:
Think thoroughly before refinancing federal student loans, and make sure you understand all of it.
Federal loans often allow forbearance options. It means if you lose your job or experience any financial hardships, they will offer income-driven repayment plans and loan forgiveness.
Consolidating with a private refinanced loan means you will be forfeiting those opportunities and protections under the new loan terms.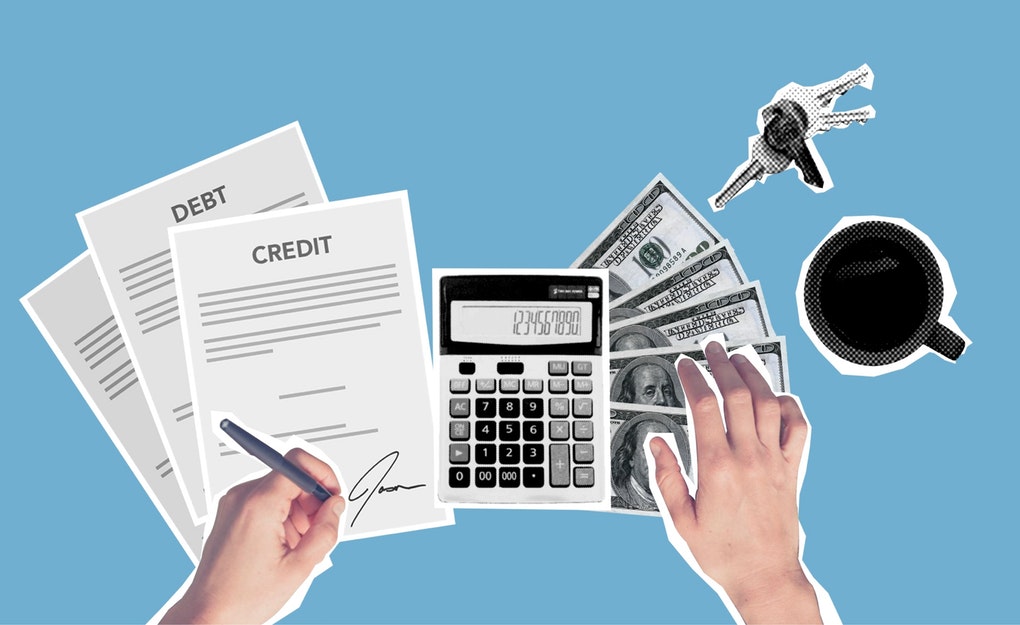 4. Tips for Student Loan Consolidation?
1. Interest Rates – If you're looking for a way to save money,
The weighted sum of the interest rate on the loans being merged, rounded up to the closest 1/8 of a percent, is the interest rate on a consolidation loan. That interest rate is set in stone for the rest of your life.
The weighted sum will be somewhere in the middle of the debtor's has a mixture of loans with varying interest rates.
The weighted average interest rate will always be in the middle if you're consolidating loans with varied interest rates.
Don't believe them if someone tries to convince you that this will save you money by reducing your interest rate. Although the rate is lower than the highest rates, it is also more significant than the weakest of your rates.
2. Who Can Consolidate – Education loans can be consolidated by student and parent borrowers.
Consolidation allows students and parents to combine their loans, but only loans from the same debtor can be combined. They can, however, consolidate their debts independently.
Students can consolidate their school loans during the grace period or after loans have entered repayment. Consolidation is also possible for loans in default but has appropriate repayment plans.
Students are no longer able to reduce while still in school. On the other hand, parents have the option to consolidate PLUS loans at any stage.
3. Which Loans Can Be Consolidated – You can consolidate any federal education loan.
Even a single loan might be crowded. However, there are several limitations to reducing a consolidation loan.
⦁ Parent PLUS loans from the Federal Family Education Loan (FFEL) Program
⦁ Supplemental Loans for Students (SLS)
⦁ Federal Perkins Loans
⦁ Federal Nursing Loans
⦁ Health Education Assistance Loans, and
⦁ Some existing consolidation loans.
⦁ Direct Subsidized Loans
⦁ Direct Unsubsidized Loans
⦁ Subsidized Federal Stafford Loans
⦁ Unsubsidized Federal Stafford Loans
⦁ Direct Parent PLUS Loans
A consolidation loan can only be consolidated once. You should add loans that were not previously merged to an existing consolidation loan to reconsolidate it.
You can also combine two consolidation loans into one consolidation loan. However, a single consolidation debt cannot be consolidated on its own.
It's important to note that reconsolidating a consolidation loan does not relock its rates.
4. Repayment Options — Consolidation loans offer various other repayment options in addition to the conventional ten-year repayment plan.
Extended repayment, graded repayment, income-contingent repayment (only for Direct Loans), and income-sensitive repayment are some options (FFEL only). You'll be given a regular ten-year payback schedule if you don't specify repayment terms.
Consolidation loans frequently cut the size of monthly payments by extending the loan term beyond the usual 10-year repayment schedule for federal loans. Depending on the loan amount, the loan duration can be prolonged from 12 to 30 years.
The lower monthly premium may make it easier for some borrowers to repay the loan.
However, by extending a loan's duration, the total level of interest payable over the life of the loan is reduced.
5. There Is No Cost to Consolidate — There is no cost to consolidate your loans, except for a bit of rising in the interest rate on the consolidation loan. Consolidation is free of charge.
Paying a fee in advance to secure a federal education loan or consolidating your federal education loans is never a good idea. There are no costs associated with reducing your debts.
While fees may be charged on other federal education loans, like the Stafford and PLUS loans, they are always subtracted from the disbursement check. There never is a charge upfront.
5. Conclusion
The most significant benefit of consolidating student loans is reducing loan payments. You can also choose a longer loan term, which would lower your monthly cost.
There may be certain disadvantages to consolidating your student debts based on your loans. Teachers and other public servants, e.g., may be eligible for forgiveness of Perkins loans.
Reducing them would make it impossible to engage in this loan forgiveness program. Additionally, if you consolidate your loans, any time limit or deferral with your existing loan program will be removed.
While numerous student loan repayment options are available, debt is still a problem.
Consolidating your college loans may appear to be a good decision. After all, a single payment is likely to be much easier to handle than multiple payments.
It's crucial to understand how student loan consolidation works before diving in. If you have federal loans, private loans, or a combination of the two, consolidation works differently.
Consolidating your federal college loans has several significant advantages, including:
Consolidating your loans makes it possible to make a direct payment instead of multiple monthly charges.
You'll be willing to apply for just an income-driven repayment plan, which will allow you to make installments that are more affordable for your budget.
One of the wisest decisions you can make is to consolidate your debts. If you work for a qualifying employer, you may be eligible for the Public Service Loan Forgiveness Program (PSLF).
This program is only available for direct loans. It can help borrowers save a lot of money over the long term and provide you with a new interest rate.
Refinancing, like consolidation, makes student debt repayment more accessible by combining multiple loans into a personal lender with a single monthly payment.
Refinancing typically results in a lower rate of interest and cheaper monthly payments. You have the option of extending your repayment period, which can cut your monthly bills even further.
Most lenders who refinance student loans provide borrowers with various repayment alternatives to help them find the best solution for their situation.
The interest rates on federal loans are based on a weighted sum of all your loans.
On the other hand, a private lender gives you the freedom to negotiate a cheaper interest rate on your loans. Aside from that, private lenders offer both fixed and variable interest rates.
You can't merge federal loans with a federal Direct Consolidation Loan until you've graduated, dropped below half-time attendance, or left school.
Refinancing federal loans with a private lender will be challenging if you're still in school. When applying for refinancing, most banks need proof of graduation.
If you're using without a cosigner, they'll also look for a regular income and a strong credit score.
If you're without jobs or have a bad credit history, refinancing may not be the best option for you.