Franklin D. Roosevelt said, "Happiness is not in the mere possession of money; it lies in the joy of achievement, in the thrill of creative effort." So would any other financially successful people will say, "it's not about the money," if you ask.
Being financially successful, in technical words, financially empowered is not just about a superior monetary aspect of human life, but the ability of value addition in oneself, to be specific.
Often, finances are seen as taboos or more like something that should remain hidden. The longer it stays, the better it is. This could also be seen in our surroundings and among ourselves too.
One of the main reasons behind such an attitude is financial insecurities, restricting us from making the right choice. These insecurities are present amongst us, individually and socially too.
It should concern us because there are places, which could process psychological, physical, and other insecurities. But, there aren't many for financial insecurities.
Who is Financially Successful? One of the most common reasons behind successful people is a robust financial profile. Many get to inherit it, and many do not. But the financial profile is not a one-time thing; it requires constant maintenance. It takes a lot from a person to maintain and uplift the financial profile.

A constant tap over finances is not enough. It needs a person to be financially educated.
Like financial profile, financial education cannot be inherited; it has to be acquired. Thus, it can be gained.

There are only a handful of rags-to-riches stories. Some people like Steve Jobs have humble beginnings, whereas many are born into wealthy families. One common trait among wealthy and successful people globally is that they know how to build and utilize their money which adds to their success. Of course, they are not born talented in money management, but they work hard to acquire it.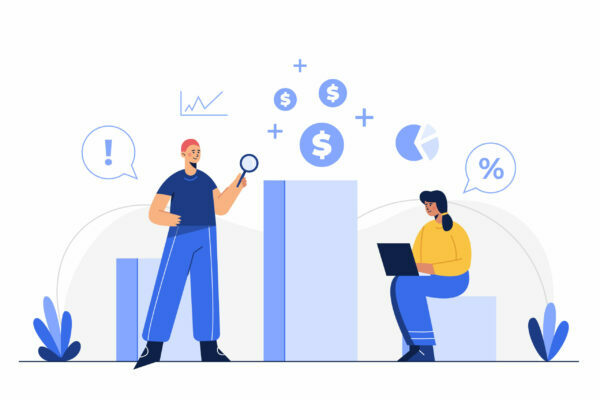 Making a strategy for financial success is easy if you know where to start. Successful people follow several financial management strategies that serve as a roadmap for building a better financial future and straightening out their finances.
It is usually said, "If you fail to plan, you plan to fail." While this might sound like an old cliché, personal finance is essential for sound financial planning.
You must have a personal financial plan regardless of marital status, age, or income.
None of these millionaires stop working hard even after success regardless of these factors. Here are some strategies that many successful people follow to grow wealthier and influential.
1. Run Forest Run
Elon Musk, the visionary engineer, usually works for 120 hours per week. You have to keep working no matter the circumstances. He has proved that long back. Most times people confuse between job and work.
Job stands for an episodic mechanized physical routine done for monetary returns. In contrast, work stands for a physical routine, which is done for the returns in more than financial aspects.
Financially successful people are a bit restless and relentless in their working behavior. They do not have a job; they work.
The point is not about getting behind a desk or working 15 hours a day; it is about value addition. How much more can you add to yourself to improve yourself. Work is about value addition to oneself and the project. In comparison, a job is like just for pasting nugatory feat. Financially successful individuals spend most of their time awake, working. They try to add value to their businesses and personal lives from as many sources as possible.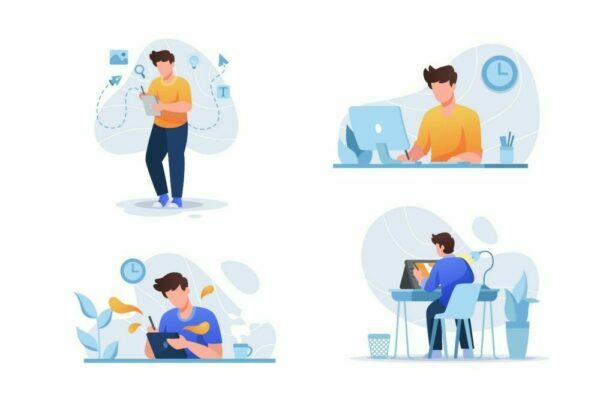 Jeff Bezos, American entrepreneur and e-commerce giant, says, "If you are not stubborn, you will give up on experiments too soon. And if you are not flexible, you will pound your head against the wall and, you won't see a different solution to a problem you are trying to solve"
When you wait for a perfect job, you don't realize how much time, education, and experience you are wasting doing that. Successful people believe that time is equal to money. Hence, weakening it by waiting for something that might or might not happen implies that you are not serious about a career.
If you aspire to be financially successful, do not stay idle; work on yourself to sharpen your skills as required.
Rather than just remaining idle and waiting for the perfect job, you must invest your time learning new skills or doing something that takes you nearer to your goal. Try connecting with sources that could add value to you and increase your productivity in financial and many other aspects of life. For, e.g., you can try reading blogs by MoneyPatrol, or other platforms, talking to people, books, documentaries, case studies, and many more things..
2. Be More Courageous in Decision-Making Success is relative to every individual's decision-making ability. If you have ever read a biography or seen one; You could notice the milestones (important decisions) in their life. These decisions have great significance because they have profitable returns in a person's life, indifferent to the hardship. Warren Buffet once said, "… you don't need 20 right decisions to get very rich, 4 or 5 will probably do it over time." You must know how to take risks to succeed in life.

Taking calculated risks to grow a startup or any business after weighing all the risks and benefits is the sign of an intelligent person.
However, taking unnecessary risks just for the sake of doing something adventurous can make you feel discouraged and broke at the end of the day if your strategy falls flat on your face.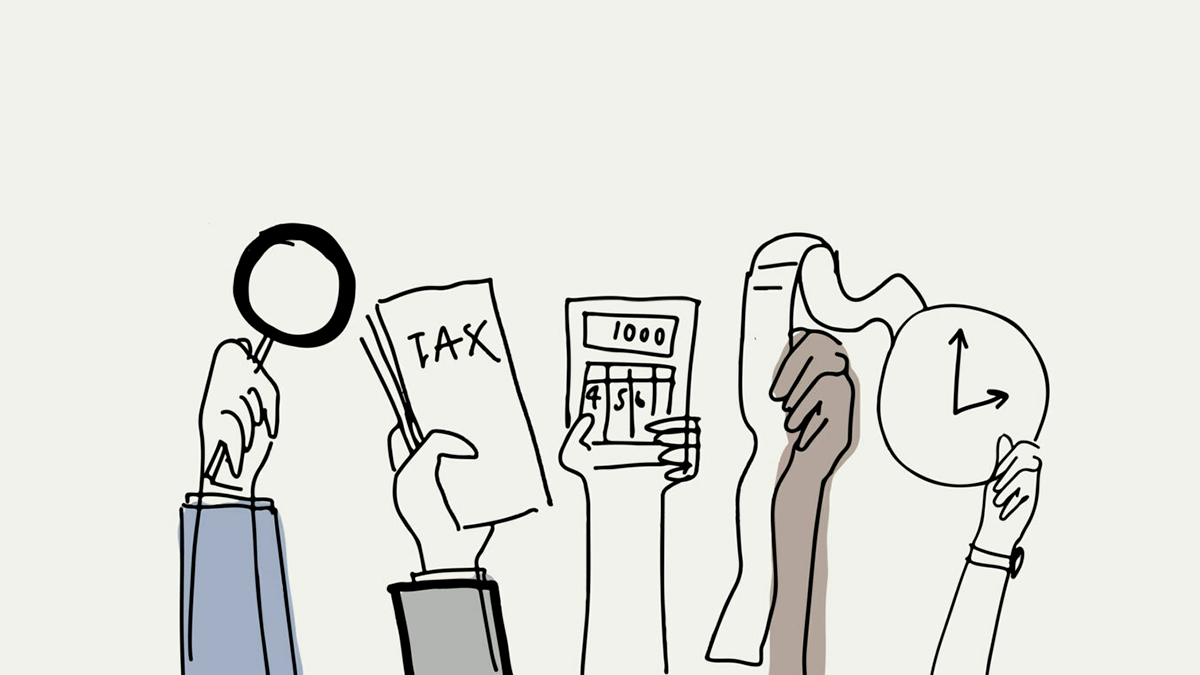 The reason why successful people are financially successful, too, is that they make decisions. Whether it be a decision to work and not to take a job role, creating investments or disinvestment, revenue and expenditure related, and many more.
For them, it is not about making the right decision.
But about making the decision which will yield the most returns per the circumstances. After a proper and rational assessment of their assets and liabilities.  
Just as American singer-songwriter Kenny Rogers said, "You've got to know when to hold 'em, know when to fold 'em, know when to walk away, and know when to run"
The economic principle of decision-making in uncertainty towards risks can be utilized as a scale to understand your risk-apatite and assess your positioning during decision making.     
3. It's Not in the Money French fashion designer Coco Chanel has said, "There are people who have money and people who are rich." Many other financially successful people also say somewhat the same, it's not the money that drives them.

The field of economics considers money as one of the many manufactured goods which have value and is used as a medium of exchange for other goods and services.
We can also see that just as the prices of other goods and services change over time, the cost of money/currency units changes. So, it is not a good idea to solely count your wealth in terms of money.

Warren Buffett once said that professionals should think about doing a job that would make them happy if money isn't an issue. Successful people globally know how to differentiate their passion from wealth and use their skills for optimum monetary returns.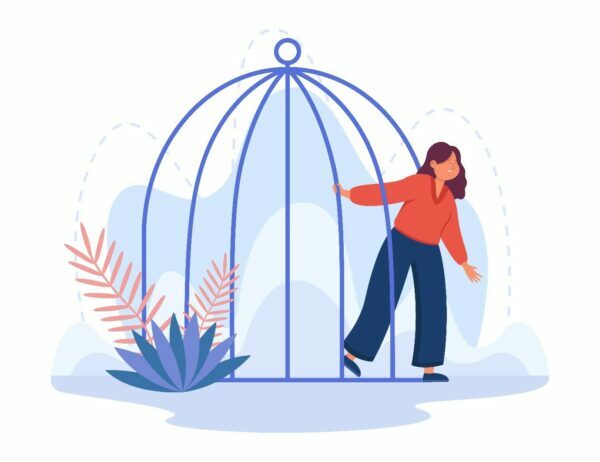 Once you start doing something you love doing, you will never lose interest in it. You will always be motivated to work better and harder.
When money alone begins to attract your interest and hard work, your passion dies. Passion for work always converts into big bucks.
Stoic philosopher Seneca has also said that "Wealth is a slave of a wise man. Master of the fool." Here Seneca talks about wealth and money as a tool, as good as the man who uses it. For example, Warren Buffet is not a financially successful person because he has money but because he is who he is.  
4. Prioritize Investments and Savings Savings are a great financial tool that can sustain us in the short run. They are mainly beneficial during the short run because the returns gained on savings are low compared to the other financial tools.

The most common cause for savings is emergencies.

However, the rate of interest gained from money saved is low. Thus, there aren't many returns to use once the base amount is utilized in the long run. Also, the returns generated through savings are relative to the circumstances.

The more complex are circumstances, the insignificant their(savings) returns could be. This does not mean savings are worthless. No!!! They are still crucial and must be maintained regularly for emergencies and other concerns.
If we see around ourselves or self-investigate our financial patterns and habits. We could see that most give higher priority to savings over investments. The most common cause behind such behavior towards investments and savings is that investments are usually caught up somewhere between financial insecurities. This attitude refrains people from exploring their financial capacities and their chance to increase these financial capacities.
As Warren Buffet said wisely, "It's nice to have a lot of money, but you know, you don't want to keep it around forever. I prefer buying things. Otherwise, it's like saving sex for your old age."
The problem with money saved is that it remains idle. Imagine a person who does not work and just stays idle. Will such a person ever be able to generate revenue/income? This same happens with the savings; they remain inactive and do not gain much in return.
Investments are subjected to market risks. Most typical individuals rely on their primary income to fulfill their demands. But investments are also a great source to generate a secondary source of income. Financially successful people work in multiple domains and have several sources of revenue. Thus, it becomes essential to tactfully organize investments and savings. No one has become rich in this world by only saving money.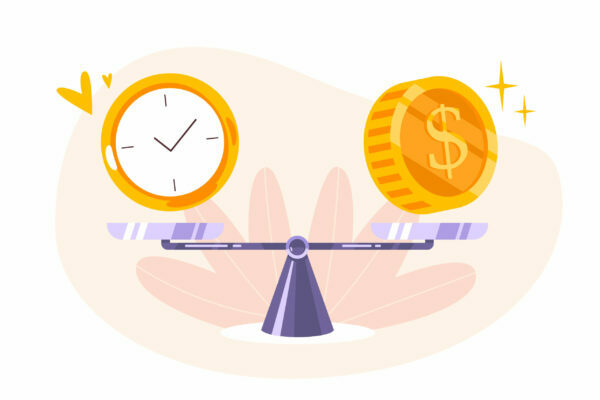 To increase your wealth, you must understand making suitable investments.
Rather than just letting your money sit idle in some bank account as savings.
Another strategy that can help you become wealthy is hiring professional financial advisers. Most successful millionaires hire them and take their advice regarding money, investments, and savings.
MoneyPatrol assists its users in getting a better idea about the state of their investments. Which is very crucial to maintain the asset-liability ratio.
Its educative and descriptive infographics come to aid in understanding investments being made and their history along with trends.
You can also connect and track investments accounts such as stock investments, 401K, and others, along with overall portfolio breakdown.

5. Stay Hungry, Stay Foolish Individuals have to know their assets and liabilities and current and past trends to be financially successful. It makes them able to make decisions of optimal returns at a minimal cost.

Economics calls such an individual a rational being with information and yields optimal returns.
Economics talks about information as a complete knowledge of what you do or want to do. It helps to get a better perspective of the pros and cons, which proves to be crucial in decision-making.

Marketing genius and Apple Co-founder Steve Jobs quoted, "Stay hungry, stay foolish." Asking individuals to think about their desires and to go for them. He also stretched on acquiring knowledge/information on fulfilling these desires.

Or, be it Elon Musk, the Engineering marvel, CEO of Tesla Motors and SpaceX, who has a daily reading habit of 500 pages. He used to read for nearly ten hours during school days.
Warren Buffet, Investor and CEO of Berkshire Hathaway, also has an active reading habit. He has mentioned the benefits of his reading habit in his decisions on many occasions. This same habit is also carried by many of his friends and other successful people.

The moral is not about just reading, but about the existence of a habit shared by them. Financially Successful People maintain active contact with the sources of information, which makes them improve economically and in various aspects of life.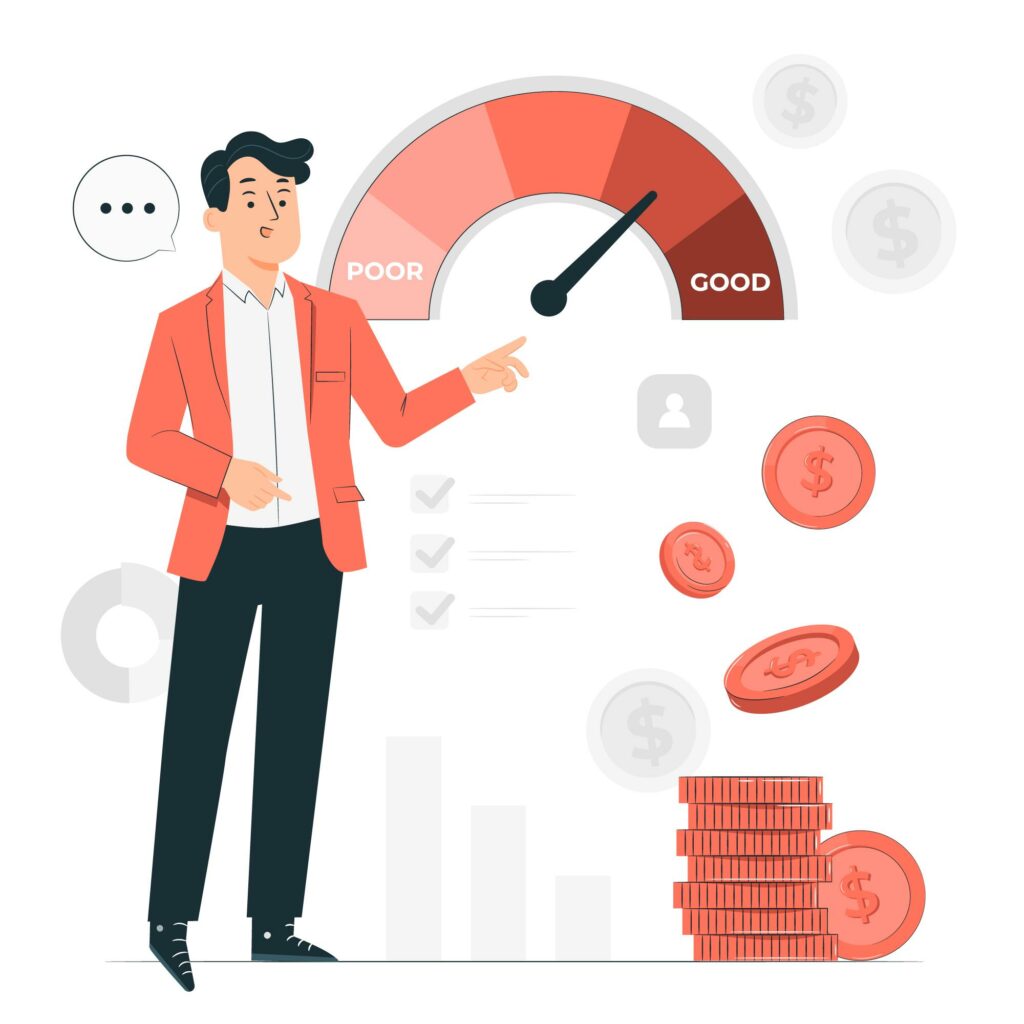 Try to be more aware of your needs and desires. Do not let fulfilling these needs be the only motive of action; try to work on those desires, too.
Try to talk with people who have experience in what you want to do. Read some books, blogs such as MoneyPatrol's and others, articles, see some documentaries, reach out to some platform around you to assist you in various aspects of life.
Giving you the most desired thing in life, control! MoneyPatrol is one such platform, which could assist you in gaining optimal financial returns. With MoneyPatrol, you can get a clear assessment of your assets and liabilities along with their trends and patterns. Keeping you informed of your financial capacities to get optimal returns. 

Final Thought Accepting and implementing a mogul's mentality and routine is vital if you want to be financially successful, be it in any manner. Building a secure financial profile for yourself and your loved ones is like going on a long run immediately after a long exhausting day. It won't kill you but will make you gasp for breath.  And also, the road to it is filled with darkness, as it is at night, which looks calm and composed.  Yet, enough to create a certain degree of significant discomfort in anyone.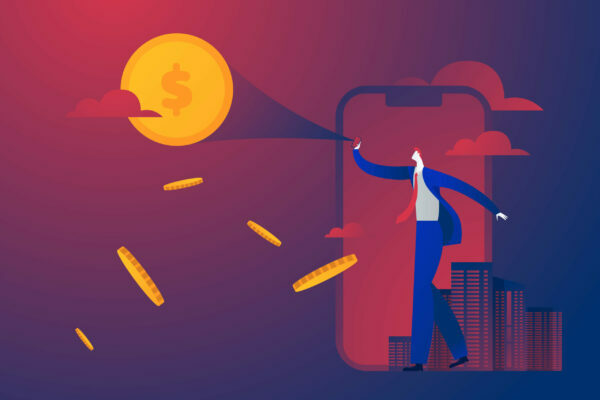 You must appreciate what you have but dreaming big is also necessary to understand what you want out of this life. Try to add value to yourself to gain good returns in financial and many other aspects of life.
Take time to savor the small victories; they will keep you grounded and help you stay on it for a long time.
No matter how small a success it is, you must enjoy it, since you have worked hard for it.
Many financially successful people have several attributes that contribute to their wealth. At the same time, perseverance and work ethics are traditional keys to reaching our dreams.
However, many other non-conventional ones like technological know-how and better financial planning make a massive difference to their success. Hard work pays off, but many other factors are at play.
There has been a changing financial mindset. Several self-made millionaires have started believing that simply working hard is not enough. If that had been the case, there should have been more successful people now. Hence, planning and investing wisely and adopting a millionaire's mindset are essential.