Cryptocurrency has come under the radar of regulatory bodies and governments because of its rising popularity and pricing. Even though the legislative field is playing catch up with players in the virtual currency ground, they are also focused on regulating crypto participants, activities, and enforcement actions.
El Salvador became the first country to recognize Bitcoin as a legal tender. The operators use blockchain technology, which is very secure in IT tools.
Hackers infringe on the picture when you have any monetary system or internet-based framework.
Still, it uses blockchain technology, making it impossible or nigh on impossible to hack the system.
The second issue is that if there is a malfunction or someone tinkers with the blockchain, only that node (technical term) is affected. The entire chain system checks its credentials, so the possibilities of theft or damage are meager.
So it's more secure, but the problem is that when you have investments or shares, you understand how much return you'll get when you invest in the monetary value of money.
The problem with cryptocurrencies is that they are theoretical; you don't know how to estimate the matter because it is solely conceivably influenced by demand and market forces.
Cryptocurrency is gaining popularity due to the high penetration of digital payments. Look at the spread of cryptocurrency. You will be surprised to learn that women, students, and tier 2 and tier 3 cities are investing heavily in cryptocurrency.
Except for El Salvador and Cuba, the cryptocurrency is not backed by the country's central government; anyway, no country has adopted it as a digital currency or legal tender. We must treat it solely as a speculative market, with the most pressing concern being crypto crime and financial fraud. The problem is whether cryptocurrency exchanges engage in KYC from an AML (anti-money laundering) standpoint.
Recently, many advertisements have been initiated to educate people about cryptocurrency through these exchanges. But not by the government.
As a result, we must fully comprehend that crypto has security and market risks. There is no guarantee of success. These are some of the characteristics of cryptocurrencies or digital money.
There are many complexities involved; there is a redeeming quality to using blockchain technology, but there are risks associated because it is pure speculation. The regulatory framework must be robust and put in place quickly so that these can be controlled efficaciously. The interests of consumers in particular and the country's interests are protected in terms of security.
Simply speaking, cryptocurrency is just a medium of exchange. It is also a digital asset created by cryptography to make financial transactions safe and secure.
It uses decentralized monitoring systems rather than centralized regulatory banking and digital currency networks. At present, cryptocurrency is a global phenomenon.
However, we are yet to learn more about this evolving technology—many questions and concerns regarding its capacity to interrupt traditional financial systems and users' safety.
Cryptocurrency: The Futuristic View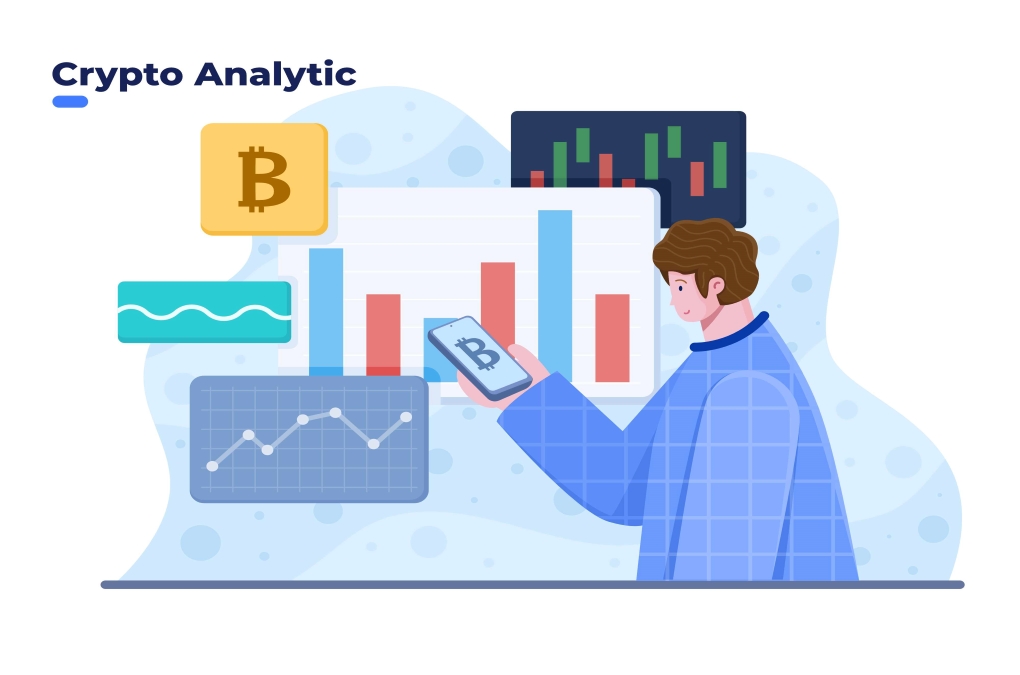 Soon after the 2008 financial crisis, when people lost faith in the existing economic infrastructure, the interest in crypto spiked. Like what happened after WWI, WWII caused long-lasting and devastating effects on the global economy.
Based on the present state of technological advancement, individuals and businesses are adapting alike. Following the current COVID-19 pandemic, our economy and livelihoods fell another blow. The central banks printed more and more money to save us from financial burden. However, this process of quantitative easing is not at all practical and sustained. Through it, the traditional currencies turned utterly worthless.
Money has value because government agencies told us that it does.
However, in the 1970s, after the Nixon Shock, the world's reserve currency, i.e., the US dollar, is not backed by anything of inherent value.
With an austere outlook on the economy's recovery and the increased cost of living, it is no wonder that we are looking out for a miracle.
Over some years, cryptocurrencies have been highly volatile, especially Bitcoin. This volatility mostly depends on the decisions taken by the United States' financial regulators on its usage. Since they got so popular with time, several of its users predicted that by 2024, there would be several types of Bitcoin that would be released. Even Jeremy Liew, Snapchat's first investor, estimated Bitcoin to hit an astounding $500,000 by 2030.
Authorities have identified that they cannot stop this progress. Hence they are trying to impose regulations on cryptocurrency.
Regardless of everything, its popularity is expected to grow exponentially, as it is safe, decentralized, and anonymous. Many technology-savvy companies and individuals also favor using diverse forms of encrypted currencies.
It clearly shows that the future of cryptocurrencies and Bitcoin will be very bright.
However, since this digital money is only in its nascent stages, it might be too soon to assume whether it is the future or have any significant impact in the years to come.
8 Factors Influencing Your Finance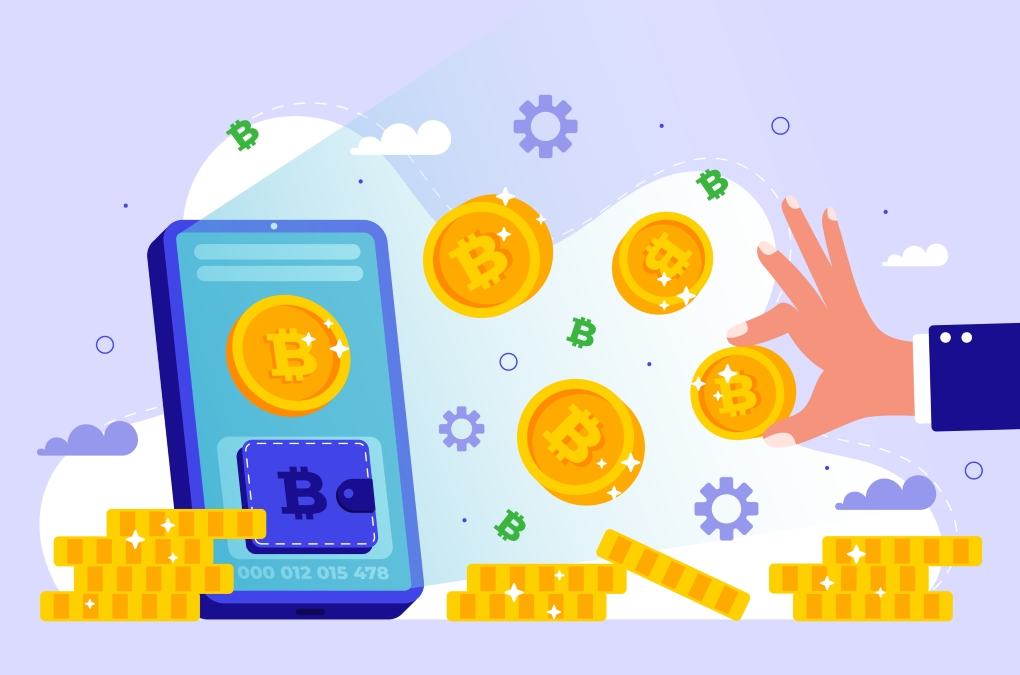 It's a good idea to learn about blockchain and cryptocurrencies and the market and news to make informed investment decisions.
Begin with a small investment.
Suppose this is your first time investing in cryptocurrencies.
In that case, you are probably excited. Still, we recommend that you be patient and take your time developing basic cryptocurrency trading strategies.
Suppose you are unfamiliar with blockchain technology and Bitcoin, such as circulating supply versus total supply, inflationary vs. deflationary supply, wallets vs. exchanges, private and public keys. In that case, you may encounter difficulties when investing. Prepare as much as you possibly can.
It is due to a variety of factors, the most important of which are:
Some investors lose money simply because they don't know where to begin. Preparing yourself will provide you with experience and will aid you in making decisions; knowledge is also gained through mistakes.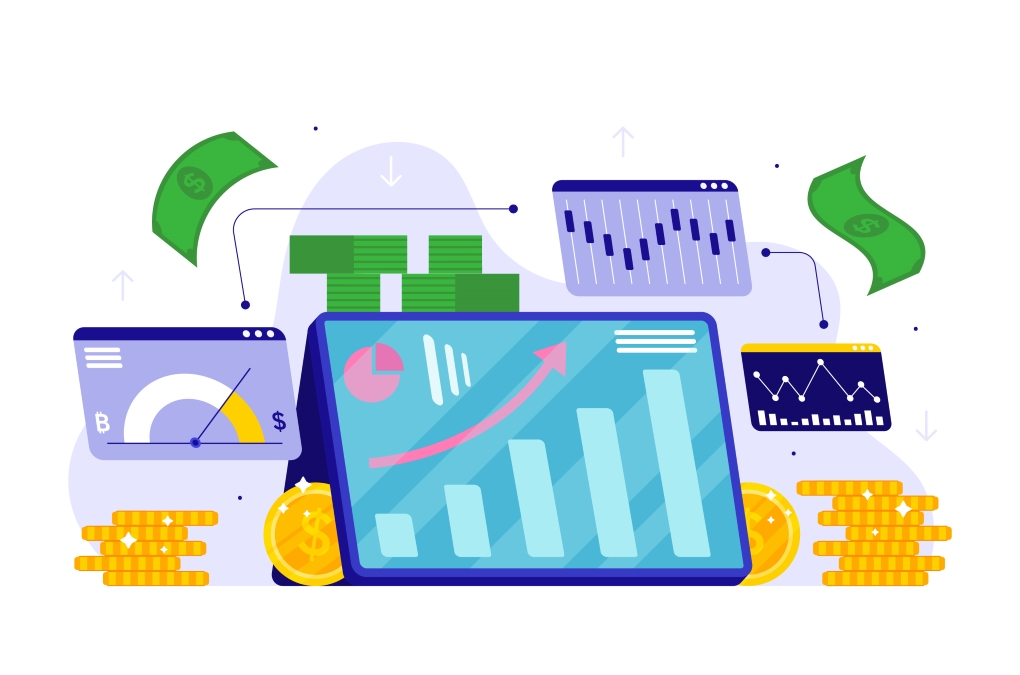 Cryptocurrency critics must admit that our current system is not without flaws. Consider what happened in 2008: we put our money in banks, and they failed us.
What can be done to prevent this from happening again?
Do you have a say in the monetary policy of the European Central Bank (ECB) or the US Federal Reserve?
We already live in a highly volatile system that could be pushed to the breaking point if another financial crisis occurs. Cryptocurrency may provide an alternative to our failing financial system.
Isn't it better to start trusting algorithms rather than fallible human beings?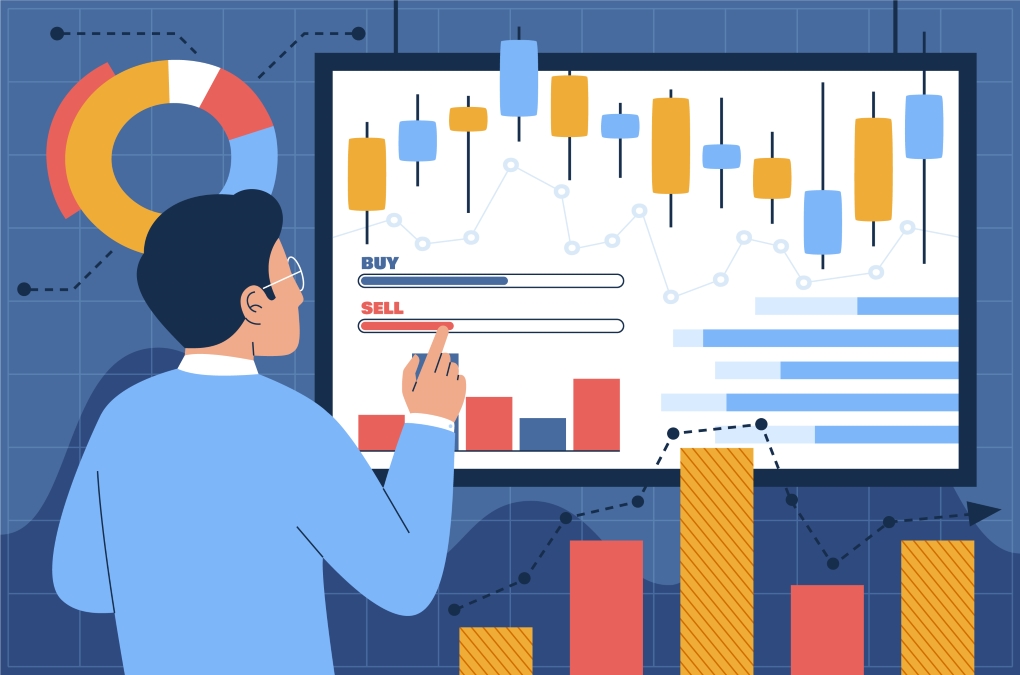 Did you think the Weimar Republic was bad?
Bitcoin is a cryptocurrency that fluctuates wildly. Such exaggeration. Volatility makes it impossible to use regularly. In December 2017, a single Bitcoin was worth 17,000 euros if you purchased something.
It was worth slightly more than 5,200 EUR at the time of publication.
That figure may have shifted dramatically by the time you read this. It is impossible to use a currency if its long-term value cannot be determined. Of course, speculators are doing everything they can to ensure that the value fluctuates as much as possible.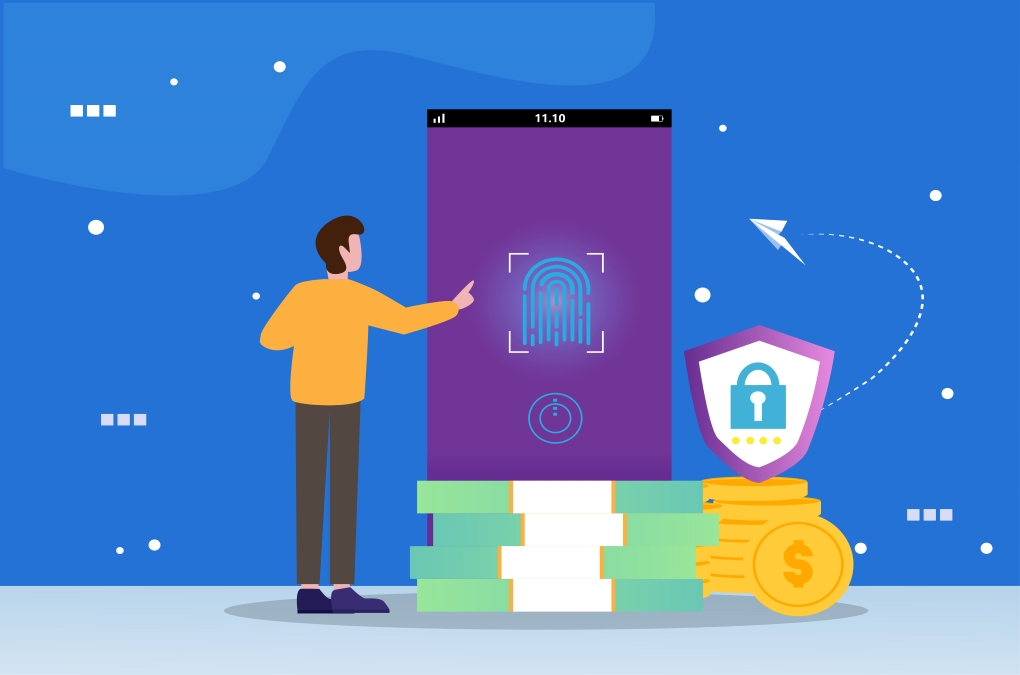 Your name is not associated with your account. To manage your cryptocurrency wallet, you are free to use whatever pseudonym you want.
Furthermore, coin owners' identities are always encrypted. This is a level of privacy that is acceptable. You are the currency's master because it is decentralized – a peer-to-peer system.
Critics may argue that it is not entirely private because criminals have been surveilled using Bitcoin. That is correct, but Bitcoin is not the only cryptocurrency available. You could also use Monero, DASH, or Verge, which place a greater emphasis on privacy. It is not under the control of governments or banks.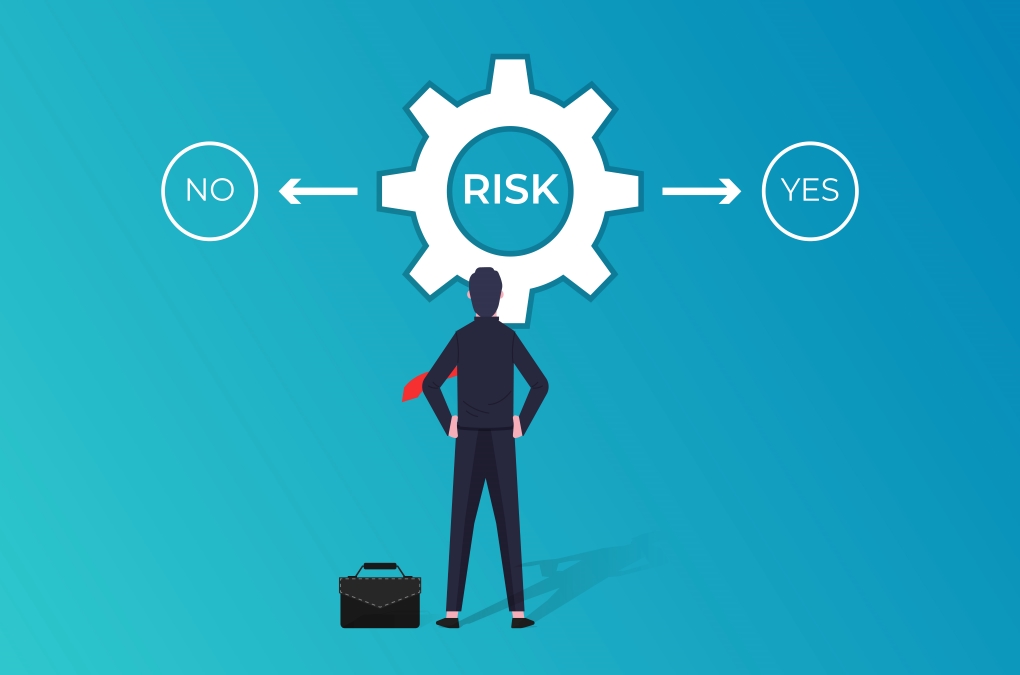 How can you put your trust in something that has no rules?
As cryptocurrency supporters proudly proclaim. It is completely unregulated and decentralized. As of now, there is no centralized authority dictating cryptocurrency rules. Also, don't expect anyone to assist you if you buy anything with Bitcoin and get ripped off.
No one will come to your aid if anybody hacks into your wallet. Do you think it's unlikely?
Consider it again. It has happened in the past. You're on your own if it happens to you. It is the danger of an unregulated system.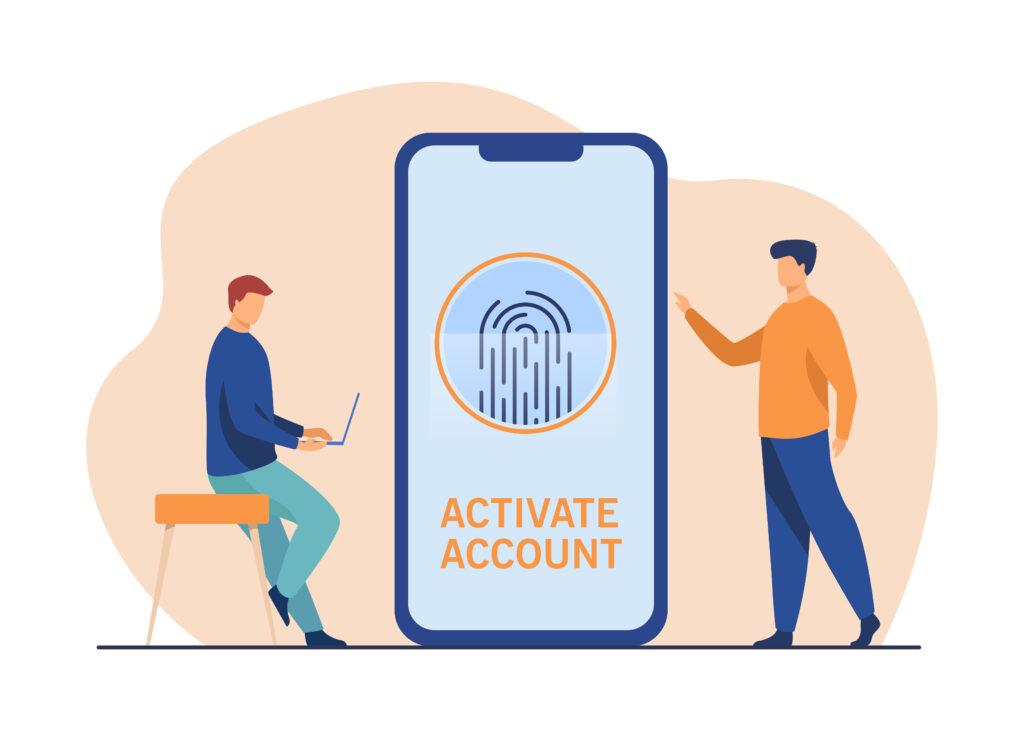 Bitcoin and other cryptocurrencies are ideal for small businesses. Simply create an address, and you can receive money from all over the world without dealing with the hassles of bureaucracy, government regulations, or bank fees.
Even though cryptos are still in their infancy, many systems already accept them as payment.
Consumers spent an average of $9.8 million per month on merchant services in 2013. Last year, that figure jumped to $190.2 million.
These days, apps like Yelp will even tell you which services it uses. As more people become aware of cryptocurrencies, their use will undoubtedly increase.
6. Cryptocurrency Isn't Exactly Enigmatic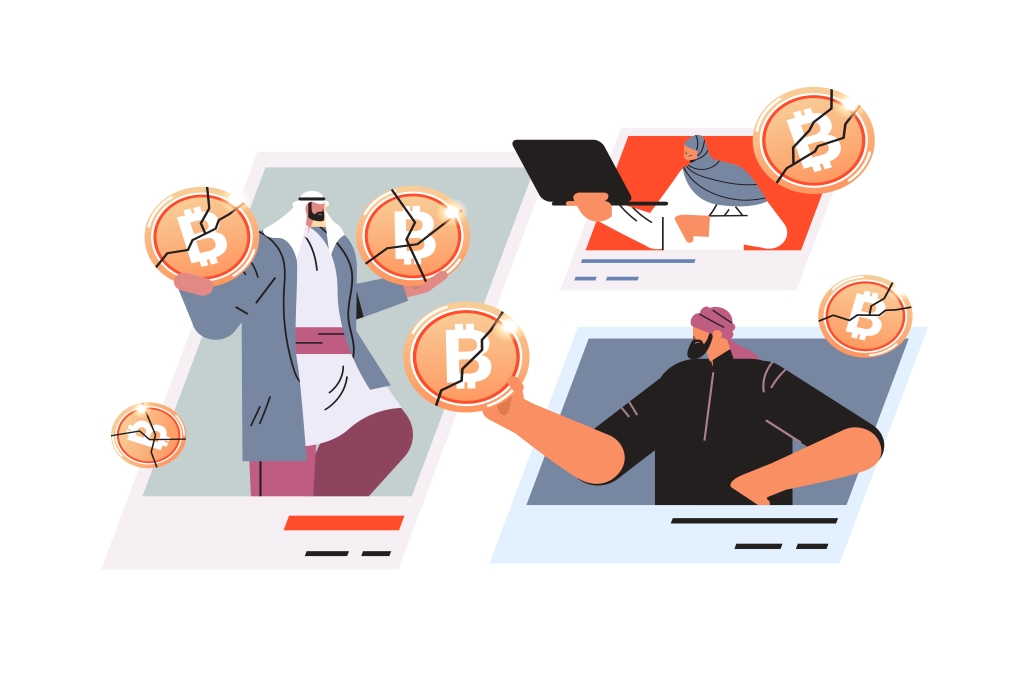 Cryptocurrency is tantamount to transparency. Beginning from the curation of the coin to its formation, corroboration, to its becoming official, and the transaction is complete. It is done under full public view on the same universal ledger used for all other transactions.
None of its traits, features, or software disadvantages is hidden from the public view.
Certain rumours encircle cryptocurrency and build a negative marketing image portrayed to the masses.
People should be schooled about cryptocurrency, its benefits, and the future that it beholds.
With mighty big players like Facebook entering this domain, cryptocurrency will gain popularity again.
Experimentation in cryptocurrency has given us a chance to handle a money exchange medium without concealed regulatory policies. Cryptocurrency is the product of tomorrow that has no external factors involved in supporting its value.
7. Long-Term Cryptocurrency Investing
This type of cryptocurrency investment is when you anticipate its price to rise over time — usually an incentive to invest that must be held for at least six months to a year.
Long-term crypto investors, in some cases, intend to keep their investments for aeons.
Investments can be made in instalments, and for many investors, dollar-cost averaging is an excellent strategy.
While holding digital assets, many long-term investors earn interest in them. Suppose you own Bitcoin, Ethereum, or other cryptocurrencies. In that case, you might as well take an interest in them to amass more coins in the long run.
Before investing any money, we must be clear about our investment goals:
Will you sell when the cryptocurrency reaches a specific price or after a certain period?
Will you sell in instalments or one lump sum?
Are you willing to give up your long-term vision for a short-term investment?
For instance, if gambling techniques change or new laws are implemented that may affect your investment's economic conditions and long-term prices, you should probably reconsider selling beforehand.
Conveniently, you should conduct some research to determine which cryptocurrencies are the most suitable option or best to invest in overtime.
Another long-term strategy many crypto investors use is to earn a return on their crypto assets. Instead of simply having your Bitcoin, Ethereum, or altcoin, you can decide to put them through a crypto wallet to acquire anywhere from 2% to 10% on your cryptocurrency annually. What's great about this is that the interest is paid in the cryptocurrency you stake. So you'll be able to accumulate more cryptocurrency passively.
Here are some questions about the cryptocurrency you're thinking about buying to see if it has long-term value.
Market share: How large is this cryptocurrency's market share compared to other currencies?
Make sure to compare the cryptocurrency project to similar competitors. As not all cryptocurrencies compete with one another. A large market share suggests that you have a dominant position.
Is there a utility value to it? Is there a user market? What is the underlying goal it seeks to achieve, and is it feasible for that goal? Because it is a purposeful and valuable product, it is likely to be widely adopted and thus an excellent long-term investment.
Transaction volume: How frequently do people use cryptocurrency? Is this amount getting more prominent over time?
An increasing number of users indicates that a cryptocurrency is being adopted and, as a result, is an excellent long-term investment.
Technology advancement: Does it have positive, appropriate technological advances for its purpose?
Adapting the technology to the purpose increases the likelihood of adoption and, as a result, market share gain over competitors.
What does the market news have to say? Is there an issue that could jeopardise your long-term profitability? To make informed and healthy investment decisions, read the market news, and stay updated on developments.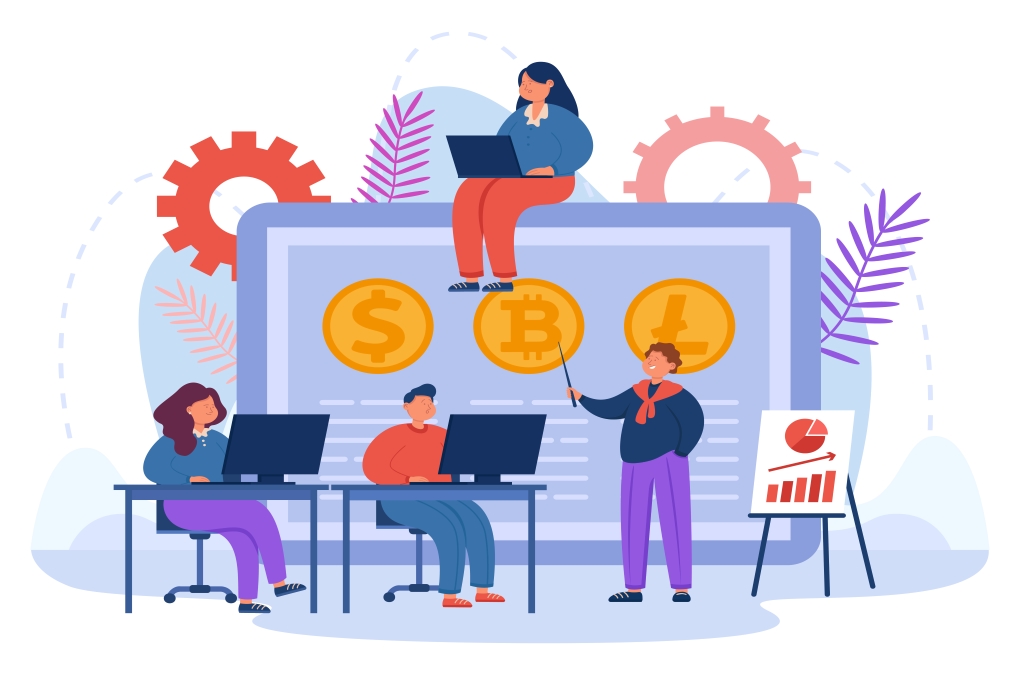 The crypto economy experienced notable landmarks, registering a record surge in the digital asset and expected to protect momentum. We have seen record developments in this field, even though we have seen the year's second quarter.
Proponents see limitless potential in cryptocurrency, while critics see only risks.
Still, the budding crypto market attracts retail investors, large corporations, and traditional financial institutions alike.
Since it offers the most significant appreciation to investors, it is increasingly evident that cryptocurrency is here to stay.
Blockchain-based cryptocurrencies as decentralized platforms. It enables individuals to conduct peer-to-peer financial transactions or enter into contracts. There is no need for a trusted third-party intermediary such as a bank, monetary authority, court, or judge in either case. It can destabilize the current financial order while also democratizing finance. Over the last decade, the cryptocurrency space has grown exponentially with innovations. And a collective market capitalization of more than $1.75 trillion.
Yes, they are historically speaking. Prices have multiplied hundreds and even thousands of times over the last ten years.
Bitcoin, for example, was worth less than $1 about ten years ago, is now worth $33,461.21 at the time of writing.
Cryptocurrency isn't just a phase now. It is here to develop, expand, and arbitrate in every financial aspect of our lives. It will make transactions more accessible and banking systems safer as they are protected and made hack and spam-free.