Many real estate investors grapple with whether or not to utilize property management companies. Some people would never consider investing in real estate without first hiring a property management company. Others, on the other hand, struggle to break free from the "do-it-yourself" mentality that keeps them from doing more. As it turns out, hiring a property management business isn't as apparent as I had hoped.
Property owners use property management businesses for a variety of reasons.
Sometimes landlords may have an extensive portfolio of rental properties but lack the skills or time to manage them and interact with renters.
Some property owners are simply interested in renting properties and earning from them. In this case, they engage expert real estate managers.
Absentee landlords often use property management services. Property owners that participate in affordable housing initiatives frequently use property management services.
Participating in such programmes necessitates federal understanding requirements, which some owners lack despite their desire to benefit from affordable housing schemes.
It is fair to suggest that the issue originates from the cost of working with property management, but I digress. While hiring a third-party manager does cost money, I can tell you that it is well worth it. The expense is not so much a detriment as it is an investment. Furthermore, their cooperation might significantly boost your possibilities of increasing your bottom line.
1. Choose Tenants with Care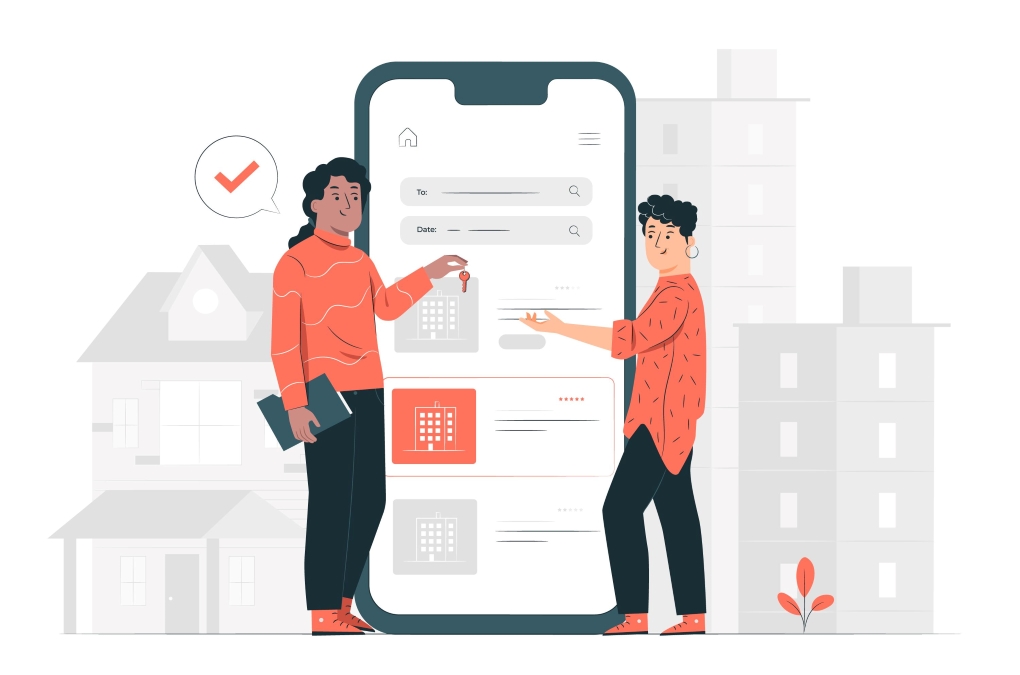 Placing a renter in your house may appear to be a simple task. Still, a little additional effort spent on identifying suitable candidates may save you substantial time and money in the long run.
It is irrefutably less expensive to keep a good-quality tenant for the long term than to spend time. And money re-advertising your property and spring-cleaning up after, or even evicting, low-quality renters.
Not to say the risk of having a property without earnings if a new occupant is not immediately available after a previous tenant has vacated the property.
Ensure that your advertising is consistent with and targeted at the type of renters you seek. If you're searching for high-level executives, sponsored listings on sites like Zillow or Realtor.com with high-quality images of your home are more likely to attract the right renters.
Suppose you're searching for students or young families. In that case, less elevated platforms such as Craigslist or Facebook Marketplace may be a better value.
2. Check the Lease Conditions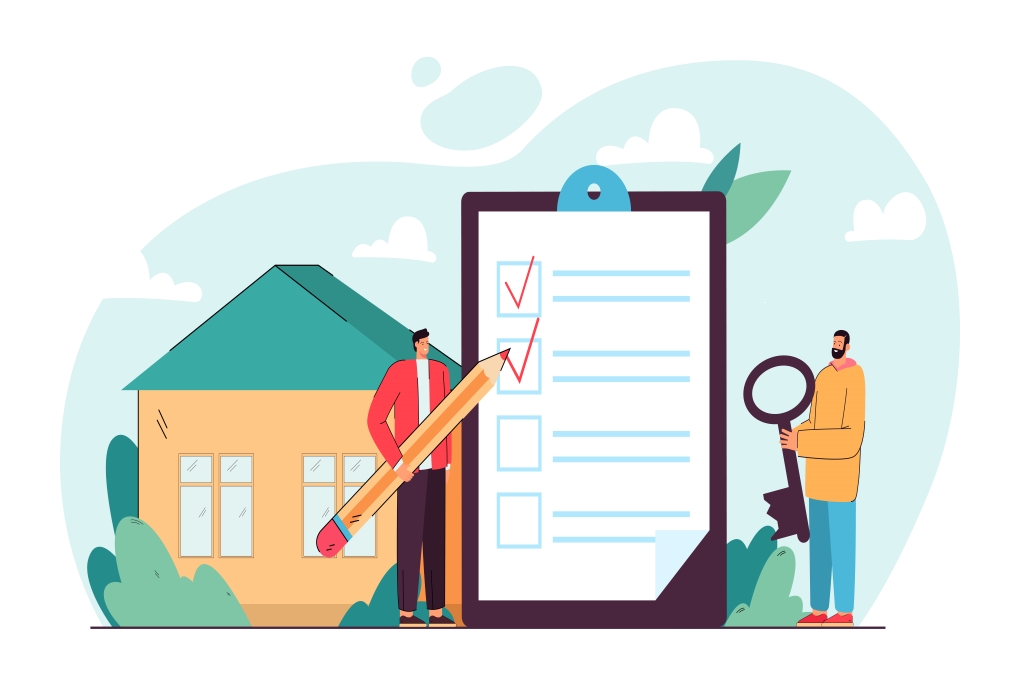 The lease agreement is an essential part of rental property management. As such, it is critical to remember that the lease agreement is legally enforceable between the renter and you, which means it must be pretty detailed. Property regulations and expectations, policies, and conflict resolution methods should all be addressed in the lease.
If appliance malfunctions or a renter want to sue the administration, they must know what to do. Create a straightforward and efficient procedure for dealing with various property issues, such as maintenance requests and rental disputes. Hire a rental agency to handle the tenancy. They will do it for a predetermined monthly fee, usually between 8 and 10% of the rent.
If you want to do everything yourself, however, have a legal professional analyze your lease.
Regardless of whether you use the same lease agreement for all tenants, be sure that it is kept up to date with any new laws or regulations.
Finally, you and the renter should have a copy of the signed lease agreement during the rental period.
Setting up a communication email account where anyone wants to contact you can do so quickly is the ideal approach to managing communication. Receiving and responding to requests/complaints is significantly easier if you have a well-organized process.
3. Effective Property Management and Timely Maintenance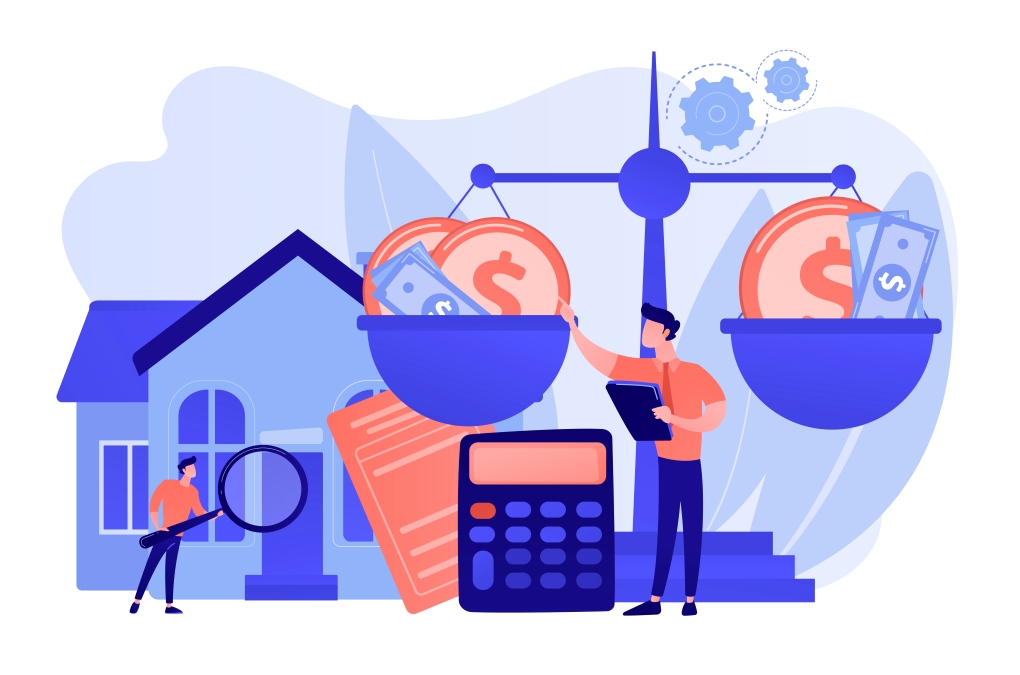 With so many possibilities, prospective tenants are becoming pickier about property conditions. They will not invest in a house that has seen better days. One approach to guarantee that you have the suitable tenant to take for the asset while also ensuring that it retains its long-term worth is through regular management.
Things break; it's an unfortunate truth of life. As a property manager, your responsibility will be to handle all maintenance concerns in line with the lease conditions. For example, the lease conditions may indicate that you are responsible for repairing any plumbing concerns. It implies that if the kitchen sink begins to leak, you must fix it.
After finding a suitable renter, the next step is creating the proper rental agreements. You may have your rental agreements written to match a particular state's legislation and local ordinances.
It is an essential step since it directly affects the safety of your investment.
To discover the right tenant, properly examine each possible lodger before enabling them to sign a contract.
To screen correctly, you may do a background check to learn about their career history, get a sense of their current earnings and contact references, and determine if they have any criminal records.
These agreements also contain crucial guidelines about associations and upkeep. It might also include personal guarantees from the owners about dogs, smoking, and pool usage, among other things.
You can also consult with prior landlords to reach a decision. Most crucial, see the renter in person and inquire about family, the total number of individuals living in, and any other pertinent information.
4. Enhance Your Organizational Abilities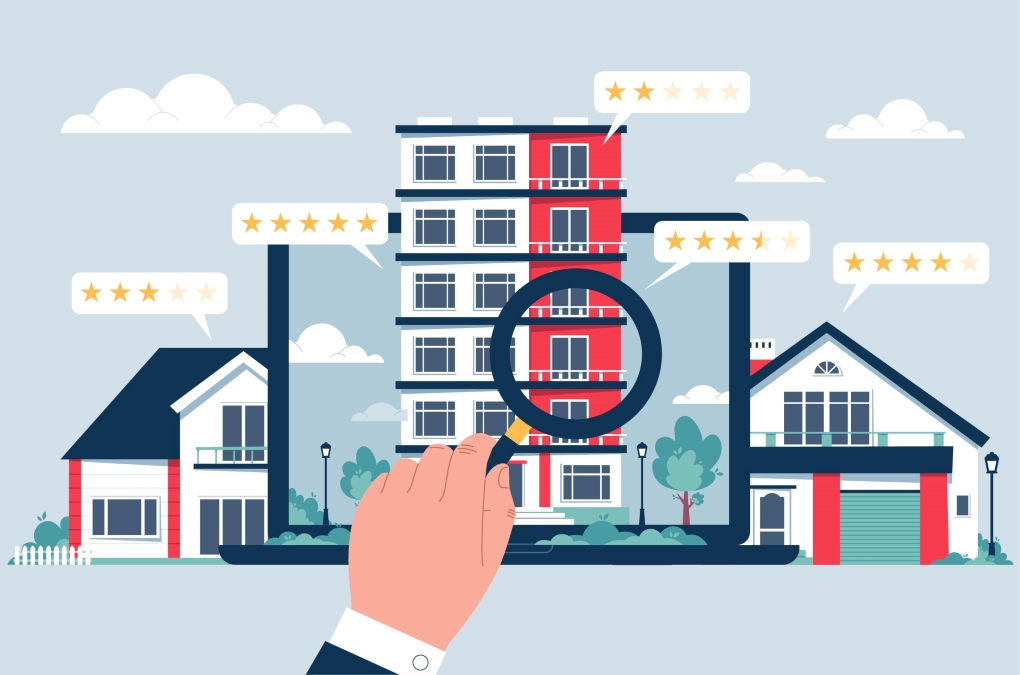 Organizational skills are one of the managers' most vital talents to learn or improve. When you have a lot of chores on your plate, it can be challenging to keep track of everything. However, with a few tips, you may easily plan your routine.
Suppose you believe that having many properties may cause work overload. In that case, it is best to employ a bookkeeper or an assistant to assist you with the chores. Outsourcing assistance is a great approach to lighten your load. Attend property inspections whenever feasible so you may meet the renters in person or ask your property manager for a summary of their thoughts. 
You will reap the benefits of a high rental rate by maintaining appearances with a fresh coat of paint as needed. Add to necessary repairs or an air conditioner or dishwasher to demonstrate that you care about your renters.
You will also need to undertake periodic maintenance on the property.
Such as inspecting smoke and carbon monoxide detectors, replacing HVAC filters, and touring the property to identify any possible problems.
You want tenants to treat your home as you would, and being personable can help you get there!
Make sure the regulations are well defined, and always be polite.
If you rent to relatives, have an open and honest discussion about the contract and expectations before signing anything. Family members may feel entitled to disregard specific conditions and demands. Or you may feel awkward following up on late rent payments or damages when you must meet the resident at next week's family BBQ.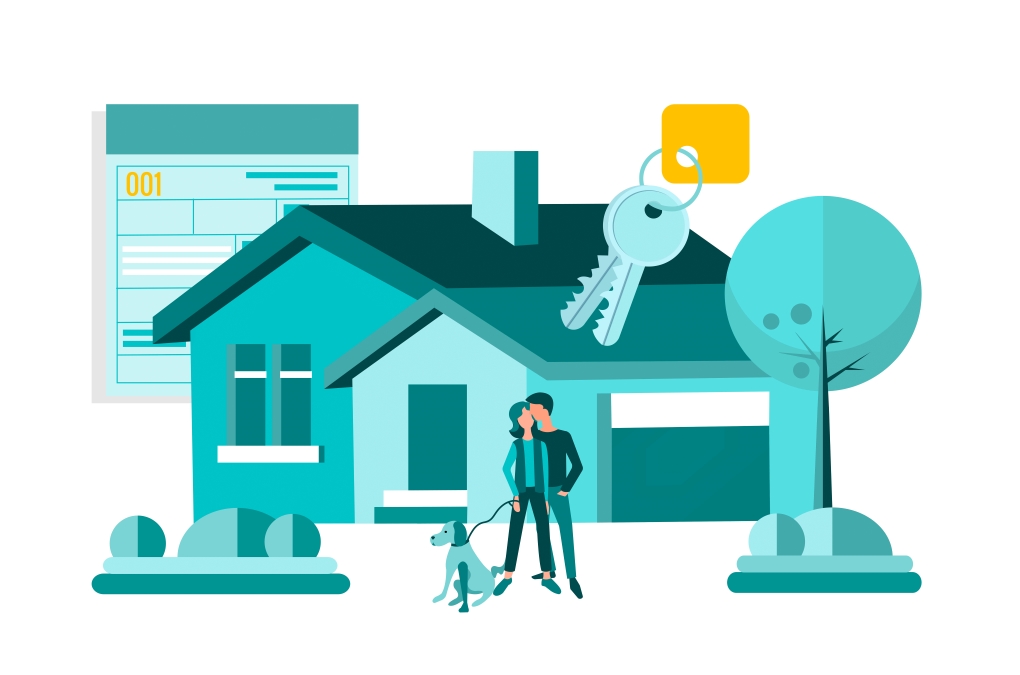 Resolving tenant management concerns may be pretty stressful, especially if numerous properties are experiencing problems at the same time. You must create limits and make time for yourself outside of property management. Isn't it true that you become a landlord to have greater freedom?
Suppose you get the basics right and surround yourself with a competent management team. And maintenance specialists understand the legislation and are fully aware of your and your tenants' rights. In that case, you'll live a pleasant life free of the stress of poorly managed properties.
It is critical to spend time analyzing the performance of any investment. A property report provides vital information about the health of your investment.
You should spend around 15 minutes each month examining these reports.
Suppose you notice any red flags or have any questions, comments, or concerns.
In that case, you should contact your property management company right away.
One of the investors' most important advantages of a property management business is that they give vacancy/financial reports and simple payment alternatives.
Being a landlord may give you long-term financial security and day-to-day independence from the typical 9 to 5 work. Keeping these rules in mind and putting them into action are the first steps in establishing a solid basis for your property empire.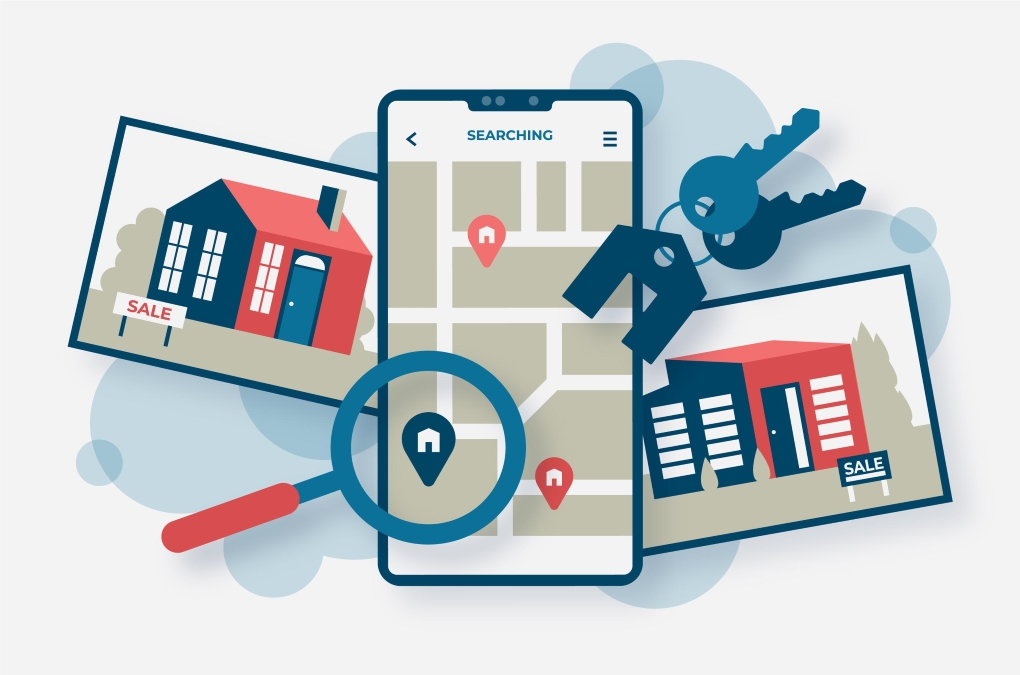 Property management, as the name implies, handles all aspects of a rental house, from promoting available space and negotiating leases to collecting rent and scheduling maintenance. Few tactics are more advantageous for a rental portfolio than engaging a third-party property manager.
Many investors strongly favour the usage of a property management business. However, no regulation dictates that everyone needs a property manager's services. While property management firms offer several advantages, they are pretty expensive.
According to research by real estate business Redfin, more than 20 million renters.
More than 50% of all renters in the United States—were cost-burdened in 2015, indicating they spent at least 30% of their income on rent.
Giving to CNN Money, 11 million tenants spent about half of their salary on rent in 2014. 
However, a CNBC study notes that renting is still less expensive than buying a house, with homeowners spending almost a third to nearly twice as much as renters.
Whether you manage your properties yourself or hire a qualified property manager, being a landlord demands substantial time and work to guarantee that your parcels deliver a return on investment and contribute to your financial stability.
When done correctly, being a landlord allows you to reach your financial objectives faster and gives pleasure in your ability to offer decent quality homes for your renters. When things go wrong, being a landlord exposes you to risk and can lead you to drawn-out personal conflicts. Or even legal fights if your protection plan has holes.