Information and communication technology has changed the lives of humans. The Internet makes it easy to communicate with people all over the world. Online shopping, sending information or documents through email, Internet Banking, online payment, online learning, e-business, etc all these tasks are all possible with just a few clicks and just because of the internet. To do these tasks through the internet every individual requires an online identity.
Security is the major concern in the online world. When we use the internet and do an online task by using our online identity then there is a risk of identity theft. In one of the recent studies submitted by the Federal Trade Commission (FTC) in 2020, approximately 4.8 million identity theft and fraud cases were reported. Almost one-third of cases were scams that involved attempts made to apply and receive government benefits, and adding to that new credit card accounts scam were the next major identity theft.
In this article, let us try to get familiar with some of the important ways to prevent online identity theft.
1. What is Online Identity?
Online Identity or Internet Identity can seem as your characteristics and interaction when you use the internet. Online identity and real-world identity may be different because in the online world our way of representation or our characteristics are different from the way of representation or characteristics in the physical world. Your online identity may also differ from website to website.
For example, Amazon has established a partial identity for you as per the product you purchase online. In the same way, Yahoo Finance has also established a partial identity for you based on your stock records.
In 2020, 47% of Americans will have experienced financial identity theft. According to the report, U.S. Identity Theft: The Stark Reality, losses from identity theft cases totaled $502.5 billion in 2019 and are expected to rise 42 percent to $712.4 billion in 2020. The massive spike, according to the organization, was spurred by a high rate of jobless identity theft during the epidemic, as enhanced and extended unemployment benefits made the sector an appealing target for fraudsters.
In 2021, losses are expected to rise to $721.3 billion. The study limited the definition of identity theft to simply include application fraud, in which criminals use a victim's name to open a new account of some kind and account takeover, in which criminals seize control of an account in order to steal money or information.
Accounts include airline, hotel, and merchant rewards programs, as well as insurance plans and other types of accounts.
37 % of consumers have been victims of application fraud in the last two years, and 38% have had their accounts taken over. In 2020, the age group of consumers who were most likely to be victims was 35 to 44 years old, accounting for 30% of all identity theft victims. The findings come from an online poll of 8,653 U.S. consumers aged 18 and up performed in December 2020.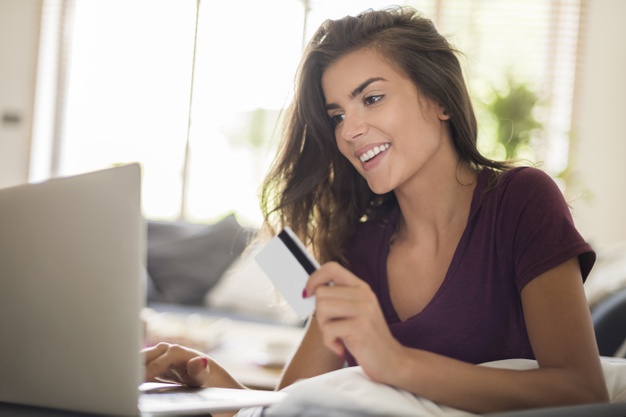 2. What is Online Identity Theft?
Online Identity theft can be defined as a kind of scam, deception, or cybercrime due to which someone lost his /her personal information such as username, password, banking information, social security number, credit or debit card number. Identity theft is most commonly committed for financial gain without your permission. Identity theft complaints accounted for the majority of the 4.8 million reports received by the FTC in 2020. Almost a third of identity theft cases involved frauds involving government benefits that were requested for or obtained.
Federal stimulus funds were an obvious victim of fraudsters, according to Equifax, and were the most common COVID-19 scam. The next most common identity theft scam was the creation of new credit card accounts, which accounted for nearly 30% of all identity theft cases. With nearly half a million reports, imposter frauds were the second-worst overall category of FTC complaints.
Money was claimed to be lost in 34% of the 2.2 million fraud instances. Users felt losing more than $3.3 billion as a result of fraud accusations, up to $1.5 billion from the previous year.
In its annual data breach report, the Identity Theft Research Center (ITRC) said that there were 1,862 data intrusions in the United States in 2021, a 68 percent raise over 2020 and a 23 percent increase over the prior all-time high of 1,506.
In 2021, 294 million people's data was hacked, compared to 310 million in 2020, according to the research. Based on current growth rates, ransomware-related security breaches are anticipated to overtake phishing as the leading cause of data compromises in 2022, according to the analysis.
In the first half of 2021, the insurance business was the most common victim of ransomware attacks, accounting for about 25% of all ransomware attacks on Accenture's clients, according to Accenture. 
Telecommunications and consumer goods and services came in second and third, respectively.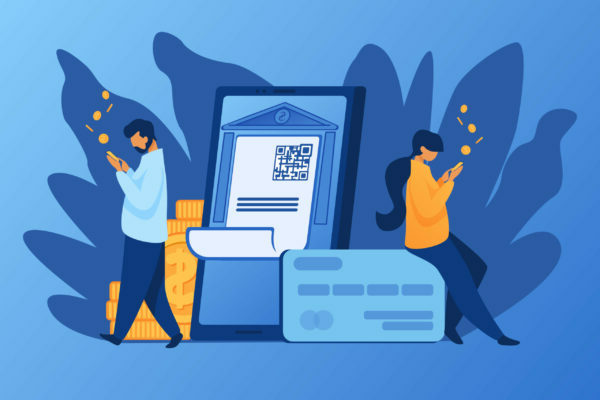 3. How is online identity being stolen?
Online identity theft generally occurs in the following cases.
When internet users fall for tactics such as confidence scams or phishing attacks. 
When you download any software/application which contains special malware. In process of downloading that software, the malware also gets downloaded on your computers or smartphone that steals your personal information stored on your computer or smartphone.
The use of insecure wireless networks is also one of the ways that may also cause identity theft. 
If you share your Internet banking passwords or ATM Pin Number with untrustworthy people then they may steal your online identity.
Identity theft may also occur when data records are breached on companies, government, and educational sites. In early 2021, the (ITRC) also reported that cybercriminals are less interested in directly obtaining large amounts of personal information from consumers, preferring instead to exploit poor consumer behavior to commit identity-related offenses against businesses utilizing stolen credentials such as logins and passwords. The stolen logins and passwords are then used by criminals to launch ransomware and phishing operations against organizations.
According to the Federal Trade Commission got more than 2.1 million fraudulent complaints from consumers in 2020, with imposter scams remaining the most popular type of fraud filed to the agency about the online identity theft.
Consumers reported the second-most common type of fraud:
Online purchasing, was boosted by a rush of reports in the early days of the COVID-19 outbreak. The top five fraud categories were Internet services, rewards, sweepstakes, lotteries, and telephone and mobile services.
Fraud cost consumers more than $3.3 billion in 2020, up from $1.8 billion in 2019. Imposter scams resulted in about $1.2 billion in losses last year, with internet shopping accounting for around $246 million in customer losses.
According to the 2021 Child Identity Fraud Study by Javelin Strategy & Research.  More than 1.25 million children in the United States were victims of identity theft and fraud in the previous year, costing the average affected household more than $1,100.
According to the survey, more than 70% of child online identity theft and fraud victims are aware of their attackers, and more than half of all cases involve youngsters aged 9 and under.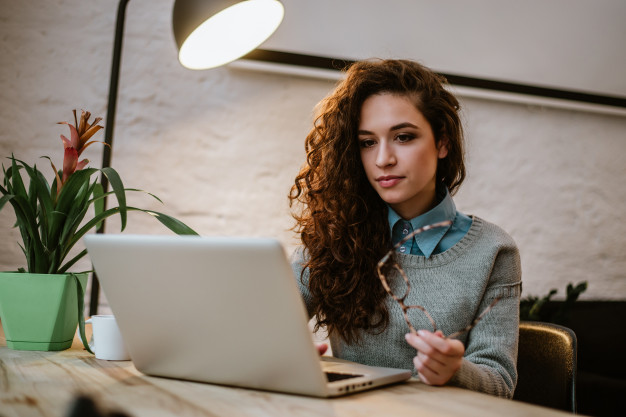 4. How to protect against Online Identity Theft?
Some of the important steps that can help you prevent online identity theft are given below –
Make effective use of Up-to-Date Security Software 
You can protect your computer or smartphone by installing Up to date security software. If your computer or smartphone is infected by malicious software then the security software installed on your device may help you to detect such type of malicious attack. Security software provides you a notification and informs you to take necessary actions such as deletion or removal of the cause of the attack.
Be smart and use Strong Password
Weak passwords are easy to crack by hackers especially when you use the same password everywhere. Once the internet hackers get to know the pattern you use for password creation, then it gets easy to crack the password and thus login to your bank or any other online account.
Every financial institution suggests the creation of a strong password for their customer for the safe transaction of money. The suggested format of a strong password is given below –
Password should be at least 10 characters long.
Password should contain both one Upper Case Letter and a lower case letter.
Password Should contains at least one special symbol
Password should contain at least one digit.
Learn to spot spam or scam and ignore it.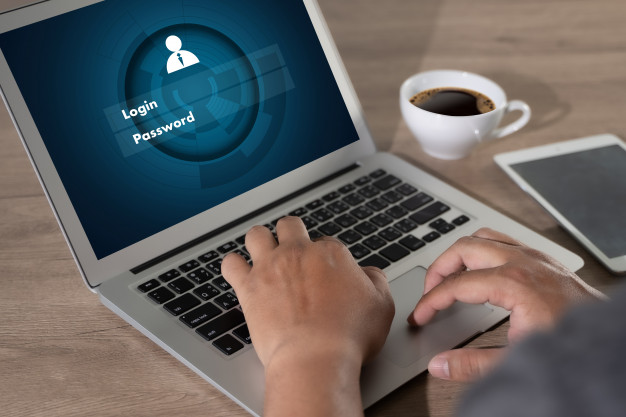 You should be safe from phishing scams. Phishing attacks may occur through the link that you received in email, over social networking sites, websites, etc. These links seem legitimate but when you click on these links then they transfer to a fake website. So you should avoid clicking on these links.
Use only a reputable website for online shopping
You should know about the online shopping portal before making any online purchase. It is always good if you know about the company's ratings and business records. Never ignore its ratings and always look out for customers' reviews.
You should also check that they use a secure and encrypted connection for personal and financial information. The online shopping portal that you are using for online shopping should be SSL secured. Technically, it means that the shopping portal makes use of HTTPS.
NOTE: HTTPS is the secure version of HTTP. (Hypertext transfer protocol).
Make habit of locking your phone
Sometimes you remain login into your email, social media, and another app account on your smartphone. It contains personal data including all of your contact numbers. You should use a strong authentication method to unlock your smartphone. These methods may be through biometric means like finger impression or face recognition.
Avoid Oversharing on a social media platform
It is very necessary to secure your social media accounts. Sharing your posts and pictures with your friends on social media accounts may be a cause of identity theft. You should check the privacy setting of your social media account.
You should always secure your important documents like birth certificates, tax returns, social security cards, etc. You may use a password to open your documents. The use of Encryption software is also a method of making the document secure.
By using an encryption application, you can ensure that a snooper who wants to gain access to your computer won't be able to read your sensitive documents. 
You should be alert from online identity theft. You should be aware of some common signs of identity theft. These signs are as follow: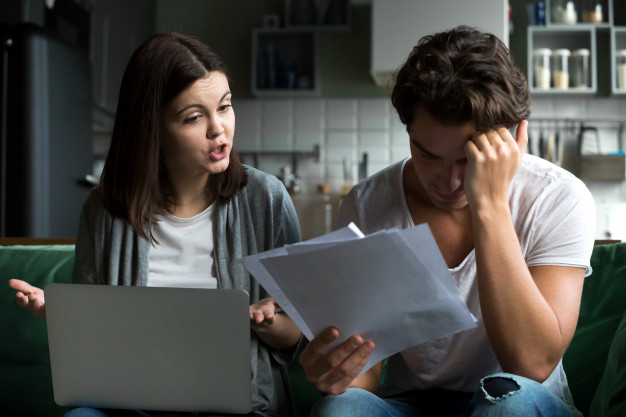 5. Conclusion:
Sentinel received approximately 498K imposter scam reports.
In 2020, 22% of individuals surveyed reported a monetary loss, resulting in a total loss of almost $1.2 billion owing to imposter scams.
For example, romance scams persons falsely pretending to represent the government, a relative in difficulty, a well-known firm, or a technical help expert, are examples of these scams. Money was reported missing in 34% of the approximately 2.2 million scam cases.
People reported losing more than $3.3 billion to fraud in 2020, up roughly $1.5 billion from the previous year. In 2020, the average loss for all fraud reports will be $311.
The surge in cyberattacks faced by shoppers may be affecting their confidence in making online purchases, according to OpSec's Annual Consumer Barometer, which polled 2,600 global consumers.
As important retail occasions such as Black Friday and Christmas approach, the majority of individuals said they are less confident than they were in 2019 about making purchases using apps (53% vs. 60%), social media ads (31% vs. 26%), and online marketplaces (58% – 55%).
These fears appear to be two-fold: although 63% are concerned about hackers acquiring personal information during the online purchasing process, 58% are more concerned about scammers stealing their money.
With the current COVID-19 epidemic driving up internet usage worldwide, 37% of consumers say they've increased their online grocery shopping frequency, with 14% saying it's grown significantly.
However, it appears that some people are taking advantage of this shift in online behavior, as more than half of customers i.e., 51% have witnessed an increase in phishing activity as a result.
Takeaways:
Use up-to-date security software to its full potential.
Make a wise decision and pick a strong password.
Recognize spam or a scam and ignore it.
On a social media platform, avoid oversharing.