Money-saving is one of the most crucial aspects of securing your financial foundation and building wealth. We weren't taught about the benefits of money-saving and ways to accomplish it; hence, we mostly had to do it ourselves.
However, most of us learned the significance of saving cash through experience and trial and error. We still have the power to teach the next generation and empower them in matters concerning finance.
You want the best for your children as a parent. It does not imply that you want children to have fashionable clothes, up-to-date toys, or the coolest gadgets.
Most likely, you wish to keep them safe and secure. You also want to provide a foundation for them to build on to succeed in life.
Your children will be faced with several financial decisions throughout their life. They might be tempted to take student loans in high school and be pestered to accept credit card offers when they reach college.
As parents, it's up to you to ensure that they're prepared to face them smartly.
Instilling healthy financial habits will make sure that they are better prepared to succeed in common challenges as they get closer to adulthood.
Sometimes schools may also attempt to teach essential financial management to students.
However, the duty to apply those lessons to real-life falls with them.
Here are a few ways in which you can teach your children about the methods and importance of money-saving: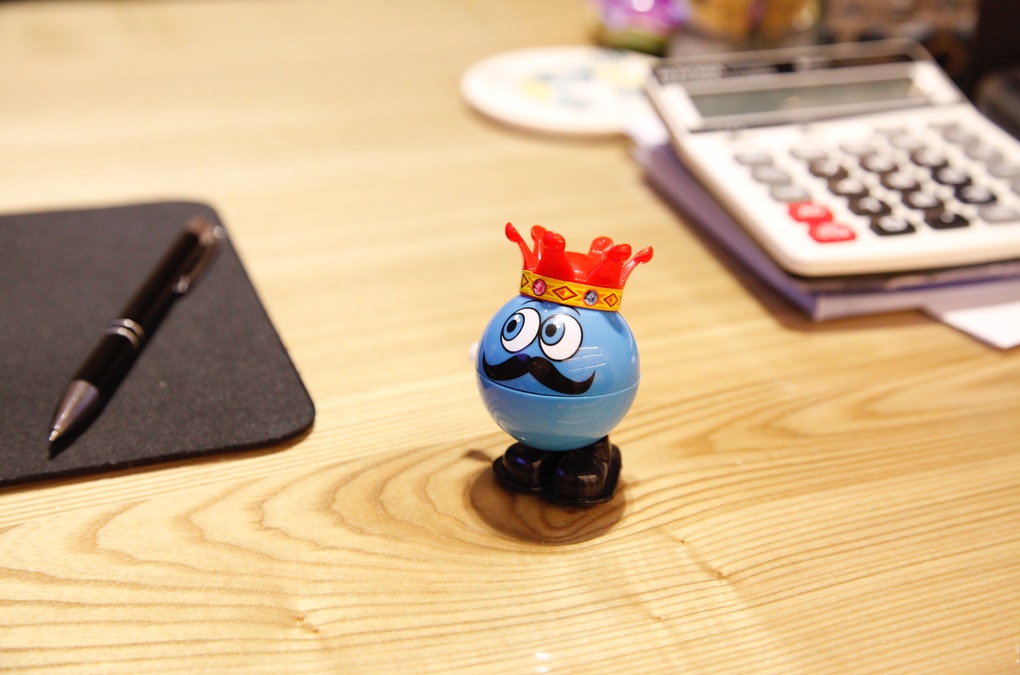 What is the Importance of Financial Education for Kids?
Whether you're teaching your children a critical lesson that will affect their ability to succeed, it is a lesson about money. Money-saving is an important life skill, but it is not always straightforward.
In fact, according to a survey conducted by LendingClub in 2021, up to 54% of American adults were living monthly income, with little or no money left away for future requirements.
Families may fall into this trap for good and bad reasons, but the saving habit should be instilled in children early.
Teaching them about delayed gratification can help them avoid overspending and learn to appreciate taking control of their finances when it comes to money.
Nearly half of parents indicated they miss opportunities to talk to their children about money and finances, according to T. Rowe Price's 11th Annual Parents, Kids, and Money Survey.
A quarter of parents stated they are very hesitant or highly hesitant to discuss money with their children. However, many parents are not assisting their children in becoming financially literate.
On the other hand, children are eager for their parents to impart their knowledge. Half of the kids polled thought their parents should have educated them more about money.
Even if you don't teach your children about money, they will learn it somehow.
Give your children the gift of financial education from an early age if you want to play a vital part in influencing their sentiments, thoughts, and beliefs regarding money.
The way you speak and handle money while around your kids is just as essential as the lessons you educate them about money. You're sending inconsistent messages if you moan about needing to spend too much on certain things and afterward take your kids on a shopping spree.
Instead, model the money-related habits you want your children to emulate.
If you're a parent, incorporating saving into your child's daily routine can help them build a solid financial foundation. Children who are taught healthy behaviors, habits, and patterns from an early age are more likely to grow up to be adults.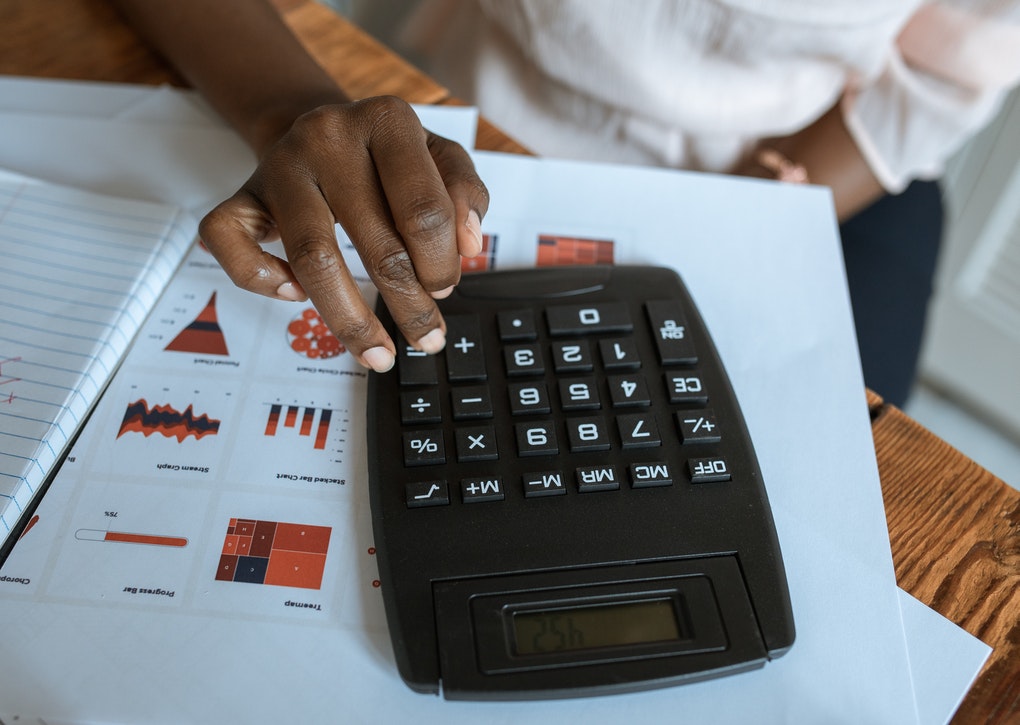 9 Effective Ways to Teach Kids About Money Saving
1. Be a role model.
According to a study conducted by the University of Cambridge, children's money habits are signified by seven. A pair of tiny eyes are watching you.
They'll notice if you go slow on the money every time you go out to supper or the grocery store.
They'll also see if you and your spouse are bickering about money.
Set a good example for them, and they'll be far more likely to emulate it as they get older.
It doesn't matter what you teach your kids; they will always learn by example. Hence, you must save money to teach them about it. When shopping, show your children how to distinguish between different prices and explain why you buy one item over the other. Keep a jar of your own to put funds in regularly.
According to the T. Rowe Price poll, only 59 percent of parents have money set up for retirement, and only 55 percent have an emergency fund. Being a saver yourself can aid your children in becoming savers.
2. Discuss the subject of money
In a T. Rowe Price survey from 2021, 41% of parents indicated they don't like talking about money with their kids, with many expressing embarrassments about bringing it up.
Starting a conversation about money and the importance of saving it is an essential thing to do.
Financial discussions should be a part of conversations at home.
Teachable moments can include the importance of working hard, family values, and spending responsibly.
Kids can have an allowance, but saving up for things they want is up to them.
Ask and tell them about the kind of future they would like to be in and how saving goods has the potential to make it better.
Discussing the difference between wants and needs will help them understand it in the long run.
Asking such questions can help them think about a positive and long-term relationship with money.
Letting them know you will always be there to have a conversation about money. It will encourage them to ask questions that will help them in learning.
Teaching kids about money-saving can be a challenging task. However, using these tips can make your child's understanding of money fun and reachable.
How are you going to teach your kid how to invest when you can't even persuade them to brush their hair?
It's best if your teen can start investing as soon as possible. Compound interest is a fantastic concept! Introduce it to your teen when they're young, and they'll have a jump-start on planning for their future.
3. Instruct the kids to keep track of their spending.
Understanding where your money goes is essential for becoming a better saver. It's a little easier to keep track of your spending with a bank or credit card app, but you may also do it the old-school way.
The concept and relationship between time and money can be challenging for a kid to grasp.
So, your financial lesson may wear off after a certain period. Money education should be an ongoing and timely intervention to make the message stick.
Make a timeline so that your child can visualize when and how soon they can reach their goal.
Reward your kid after reaching even half his plan, as small rewards encourage them to keep going.
If your children receive an allowance, having them record their expenditures each day and total them at the end of the week might be eye-opening.
Encourage them to consider their spending habits and how much faster they might attain their savings goal if they change their habits.
4. Allow them to work and earn their own money
As shown in a survey by the American Institute of Certified Public Accountants (AICPA), two-thirds of parents provided their children an allowance in 2019, with youngsters earning an average of $30 per week based on five hours of chores.
Assist them with taking a few dollars from their jar, carrying it to the store, and personally handing it over to the cashier.
A five-minute lecture will not have the same impact as this simple activity.
Show your teenagers how to create a budget to pay for their phone bill, buy petrol when they borrow the car, donate to their favorite charity, or save for their future education.
Another option is to give your youngsters the money you set aside for their school outfits for the year and let them decide how they want to spend it.
Your teenagers will be able to see just how much or how little they can purchase with the money, and it will all be based on their own spending choices.
5. Savings account in a bank
When your children set a savings goal, they'll need a safe place to keep their money. It might be a piggy bank for more minor children, but if they're a little older, you might want to open a savings account for them at a bank or even acquire a kid-friendly debit card.
If you see that the piggy bank is regularly getting full, it is time to take your child to the bank.
It is good to have a savings account opened for them.
Once that is done, let them count the money deposited to have a physical understanding of how much they have.
Finally, show them what number they will get after adding the interest.
Eventually, they will understand that their money will multiply over time without touching it. It will be a great source of motivation for the kids.
Cooking, cleaning the house, and vacuuming are increasingly difficult domestic activities your children can accomplish as they get older.
Allow your children to help with simple duties such as straightening their rooms, sweeping, and dusting when small.
Cooking together might be a terrific money lesson.
Add up the cost of the items with your child and divide it by the number of servings to get a cost per meal.
Then, using online menus, figure out how much the same supper would cost in a restaurant or as takeout.
It's eye-opening to discover how expensive eating out can be, and it's a valuable lesson to be learned early on.
6. Assume the role of their creditor
Not living over your means is one of the core tenets of saving. If your child wants something and is anxious about saving for it, becoming their creditor can help teach them a vital lesson about keeping.
Don't just give your kids money only when they want it.
Pay them some amount for household activities such as taking out the garbage, cleaning their room, and mowing the lawn.
7. Begin developing financial skills as soon as possible.
A budget specifies where your money should be spent. And knowing how to make a budget is an important life skill.
Introduce your children to fundamental budgeting ideas using spend, save, gift, and share jars if they are young.
They can observe how Sesame Street's Elmo saves in those three jars.
After they've earned money via chores or receiving an allowance, talk to them about the importance of saving now to grow money later.
Make a plan where you'd like to spend the money you have now, and how caring involves sharing your money with people and organizations that your family values.
They were told to save without explaining why it may seem futile to a child. Helping youngsters set a savings goal can be more effective in inspiring them.
Assist them in analyzing and achieving their objectives into digestible bits if they know what they want to save for.
8. Using savings jars
Ask them to save up for it whenever your kids ask for that latest video game or any toy.
Take a jar, label them with the name of the item they desire, and then give it to them.
Offer them a small allowance each week so that they can put it in the jar and let the money grow, then let them count the money and buy when it's enough.
It is a positive way to encourage saving habits in the kids. 
They can contribute to different "jars" for various savings goals or save for one purchase. You can even picture their desired item or toy in the jar to give them a visible reminder of what they are working for.
9. Beginning early.
A piggy bank is an excellent way to begin teaching your kids about the importance of saving. Demonstrate that the piggy bank is for money-saving for the future.
The more they hold, the more money they will grow. Tell them that filling up the piggy bank with coins and dollars until there is no space left is the goal.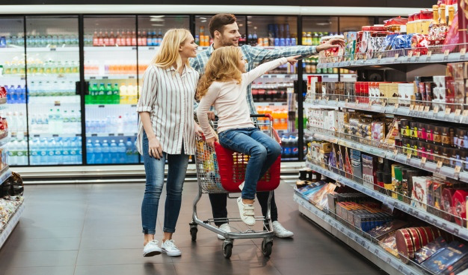 Conclusion
Make two jars, one for "saving" and the other for "spending." Ask your youngster to split the money evenly between the jars whenever he earns money for chores or receives it as a birthday gift.
Smaller items can be purchased using funds from the "spending" jar, while more oversized products should be purchased with funds from the "saving" jar.
A youngster learns to save money by making wise decisions, and this activity will assist him in doing so.
Parents can question younger children on objects found in the home, such as kitchen utensils, clothing, and toys, to see if they think it's something the family needs or wants.
By making that distinction, children learn that some purchases are more important than others.
Providing a safe place for children to save their money is one approach to encourage them. It may entail getting them a piggy bank; older children can get their bank account or debit card. You can also pay children interest on their savings, incentivizing them to save for the future.
To conclude, we can say:
Describe the source of the funds.
Parents can develop the habit of money saving for their children from a young age.
The first part will explain critical concepts like saving, budgeting, and setting goals and then continue the conversation.
Giving children an allowance may teach them the value of money—and, if duties are included, the value of hard work.
While younger children may save in a piggy bank, older youngsters may want to store their money in a bank or debit card while striving toward their objectives.
Another of the basic ideas of saving may be taught to children: live within your means.
One of the most crucial parts of accumulating wealth and establishing a solid financial foundation is money-saving. On the other hand, many of us have learned the value of conserving money via trial and error and, more significantly, experience.
We aren't taught about the significance of saving in school, and many of us are left to fend for ourselves as adults.
However, there are methods to strengthen the future generation, beginning with instilling the value of saving in children early.