A numeric summary of your credit history is known as a credit score. It's the most common method lenders use to predict the likelihood of you repaying the loans they gave to you. 
Generally, five significant components ascertain your credit score.

 
Credit ratings fluctuate as you go through life, but it depends on how reliable you are at repaying credit card debts and installment loans on time. Usually, credit ratings range from 300 (the lowest) to 850 (the best). Higher scores reflect good credit histories, everyday credit use, on-time payments, and lengthy credit history, while lower scores reflect risky investment.  
You can get premium credit cards, better lending options, and lower interest rates if you have excellent credit ratings.

 
If you have a low credit score — say, 300 to 579 on the FICO scale or 300 to 600 on the Vantage Score scale — you'll lose out on these offers and end up paying significantly more in interest on credit cards, loans, and mortgages.  
A poor credit rating can make life difficult in various ways, including delaying retirement by costing you more money in the long run.

However, boosting your credit 

rating

 requires more than chance, and it's only feasible if you understand how important your credit score is in your life.

 
What's important to know is that it takes much more time to repair a bad credit score than to build a good one. Here's how you can improve your credit score: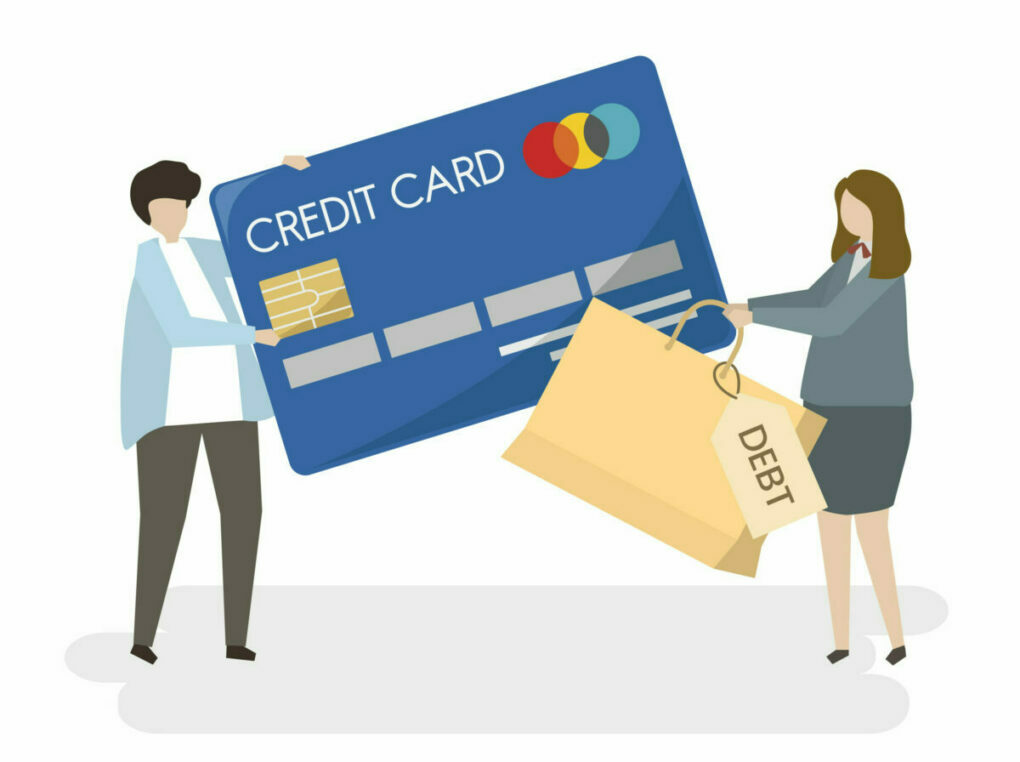 What are the Adverse Impacts of a Bad Credit Score?
Bad credit can have a wide range of consequences. Late penalties will certainly not be your only issue if you pay your bills after the due date.
Poor borrowing practices damage your credit, making it far more difficult to obtain loans in the future.

They can also make it challenging to secure a cellular contract or even a job. These are only a few of the conceivable outcomes.

Because you are only granted a pre-approved credit card based on your trust and relationship, getting your first credit card may have brought you great joy.
You might have gone on a spending spree soon after obtaining the card, not recognizing the consequences of your actions.

 
Your funds are put in peril due to an unanticipated medical emergency. There could be several reasons for your financial situation to have deteriorated. On the other hand, the creditors seem uninterested in any explanations. 
The most important factor to them is your three-digit credit score.

A bad credit rating can hurt you in various ways, especially regarding credit-related activities.
You might not realize the lousy impact this action will have on your credit score when you make another massive purchase on your credit card, edging closer to maxing it out.  
It's the same whether you pay your power bill or car loan late now and again.

Having a significant quantity of the debt that isn't paid off on time or in full might hurt your credit score dramatically.

 
A low credit rating might have much more severe consequences than you may realize. 
So, what's the big deal about a low credit score?
Several entities, from loan officers to corporations to insurance companies, will analyze your credit history before deciding.

Because of your poor credit score, you may find yourself unable to obtain a loan, obtain employment, or even find a place to live.

Here are Five drawbacks of having bad credit.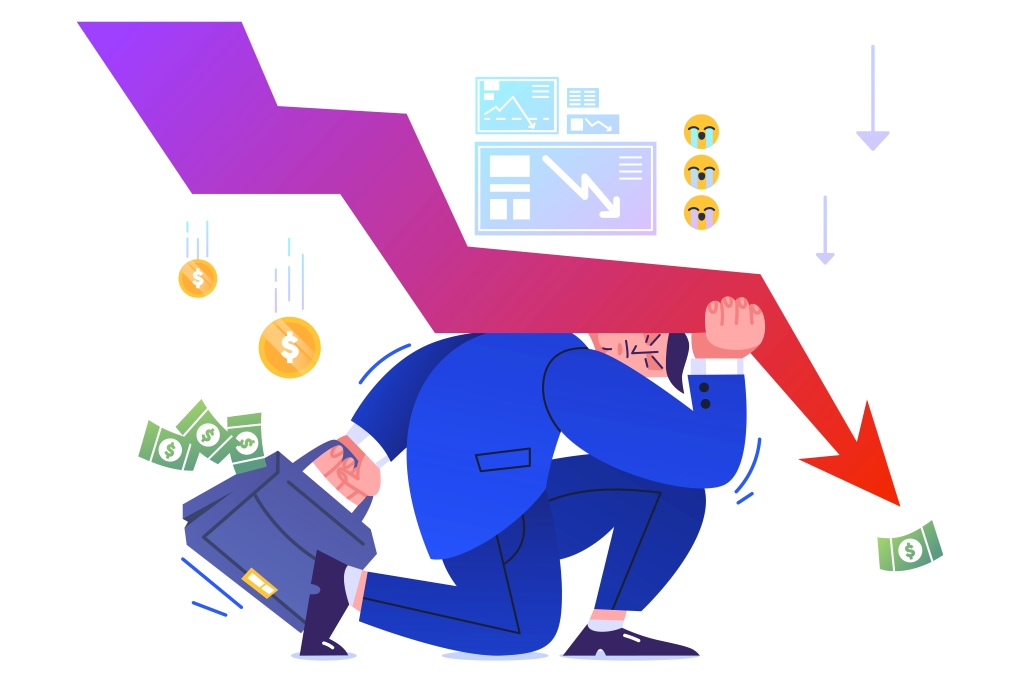 Difficulties in Future Borrowings
Borrowing in the Future Becomes Difficult Before processing a mortgage or credit score card application, any lender will affirm your credit score rating and credit score history.
No matter how severely you want money, your chances of getting approved are minimal when you have a bad credit score rating.

Past errors can also make it tough to reap credit ratings within the future.

Even an unmarried damaging problem can harm your borrowing withinside the end.

Lenders need to understand that you'll be capable of paying off the mortgage.

Before using a mortgage, it is a superb concept to test your credit score rating and make efforts to enhance it if it has fallen significantly.
A poor credit score might make it difficult to obtain credit, whether for a vehicle loan, a mortgage, or a credit card account. If you do qualify, you'll almost certainly have to pay higher interest rates to compensate for your high risk of default.
For example, many credit card issuers require a credit score of somewhere between "good" and "excellent," that is, a FICO score of at least 670 and a VantageScore of 700 or above.

 

You'll need a FICO of at least 620 if you want to buy a house with a conventional loan.
Borrowers with credit ratings as low as 500 can sometimes secure an FHA loan, but they must put down at least 10% and pay mortgage insurance, which will raise their monthly payments.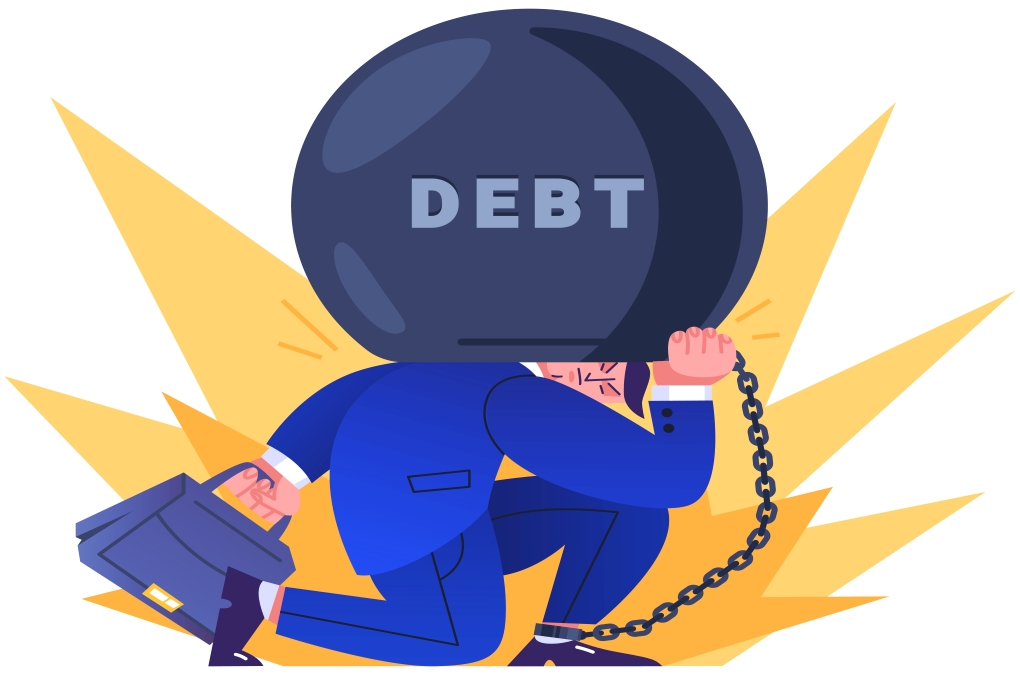 Un-favorable Loan Terms and Conditions
We can't deny that acquiring a loan with a poor credit score is nearly impossible. While obtaining an unsecured loan may be more difficult, people with adverse credit can access secured loans from select providers.
However, the borrower may not be offered favorable loan conditions.

Because your credit score is poor, the interest rate will be higher, indicating that you are a risky customer.

Creditors demand higher interest rates on your loans because of the risks associated with your credit rating.

Even if you are authorized for the loan, you may be limited in your ability to obtain a more significant loan amount because you are a risky borrower.

 
You will almost, in reality, be saddled with a high-interest rate in case you are accredited for a mortgage.
Because creditors bear in mind humans with awful credit ratings are hazardous, they'll make you pay for it with the aid of tying your mortgage to an exorbitant interest rate.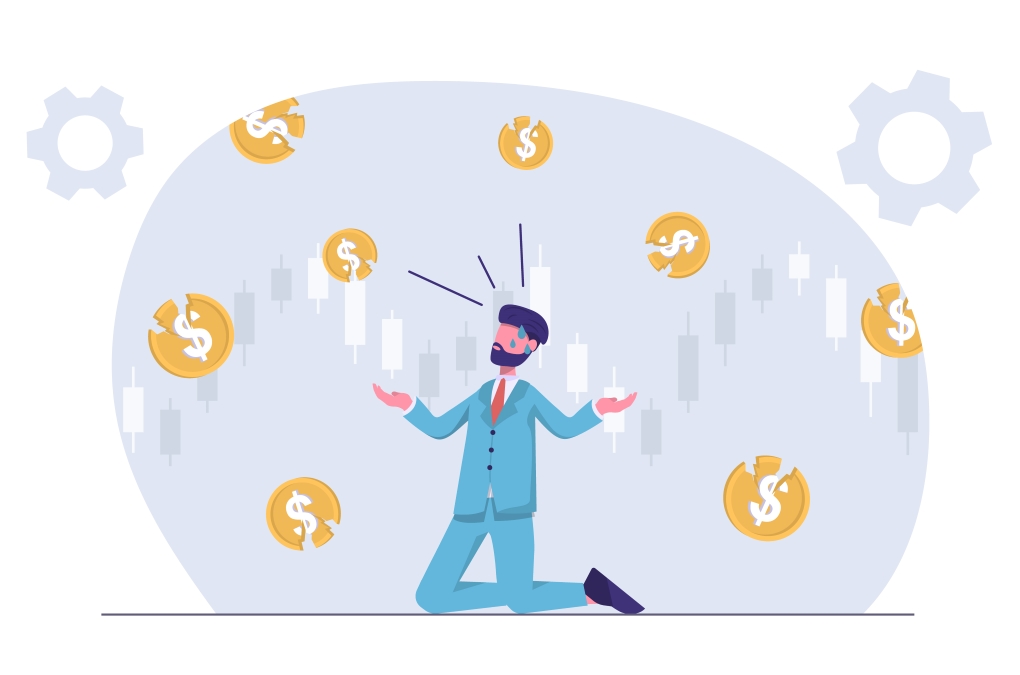 Increased Insurance Premiums
When you pile up a large credit card bill or fall behind on your mortgage, you may be surprised to learn that you'll have to pay higher vehicle insurance prices. And yet, with some insurance companies, this is what happens. 
If you're curious why that is, it's because research has shown a link between poor credit ratings and the possibility of drivers filing a claim with their auto insurance company.

The worse your credit rating, the more likely you will be at fault in an accident.

According to a survey published in 2019 by The Zebra, an insurance comparison platform, drivers with poor credit ratings spent more than twice as much as those with excellent credit scores.

 
Insurance firms, too, do credit checks on their clients.
They believe that poor credit scores are linked to an increase in the number of claims filed.

Insurance firms investigate a person's credit history due to this belief.

 

If they discover you have a poor credit score, you will almost surely be charged a higher cost, regardless of how many claims you've submitted.

 
If your credit score falls below 600, your premium will not automatically increase, nor will your policy be canceled.
However, if you have a poor credit score, you may not acquire the best rate. 
Barriers to Job Possibilities
Even though Indian employers rarely check a person's credit score, specific job opportunities, such as banking and finance, will require a good credit score. Your commitment to financial responsibility is reflected in your credit score.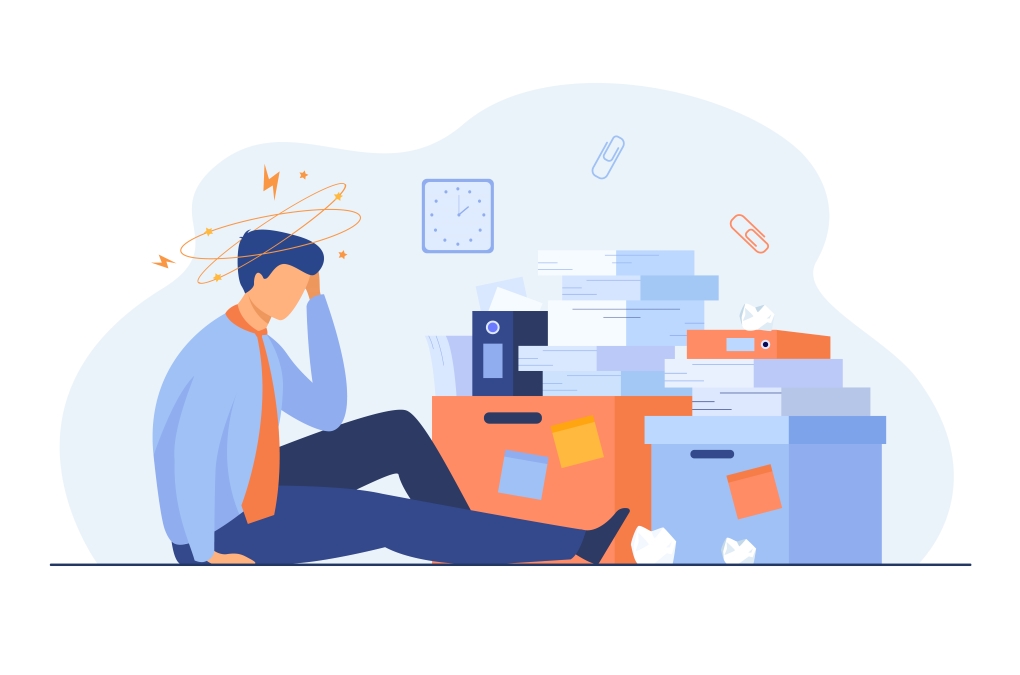 Companies that entrust you with official responsibilities, as a result, expect you to maintain a certain level of financial discipline.

Your credit score becomes the criterion by which you are judged on your dependability in this situation.

 
According to a 2016 CareerBuilder poll, 72 percent of employers conduct a background check on every new hiring, with 29 percent working a credit check as part of the process.
Allowing your credit score to deteriorate might cost you more than money in the form of expensive loans. It may also limit your earning potential. 
Your Asset/Property may be lost.
Auto loans, gold loans, home loans, plot loans, and loans against property are examples of secured loans in which the property or asset serves as collateral for the lender. 
Because a low credit rating could threaten your home, you should either extend the term or negotiate better terms with the lender.

If you keep missing payments, the lender can seize your collateral under your agreed terms.

The lender will try to recoup its losses by selling the asset at an auction.

 
Landlords also look at the credit histories of potential tenants. Like insurance firms and banks, Landlords assume that persons with bad credit are more likely to default on their payments.
If you have bad credit, the landlord may hesitate to issue you a lease, preferring to sign it to a tenant with good credit.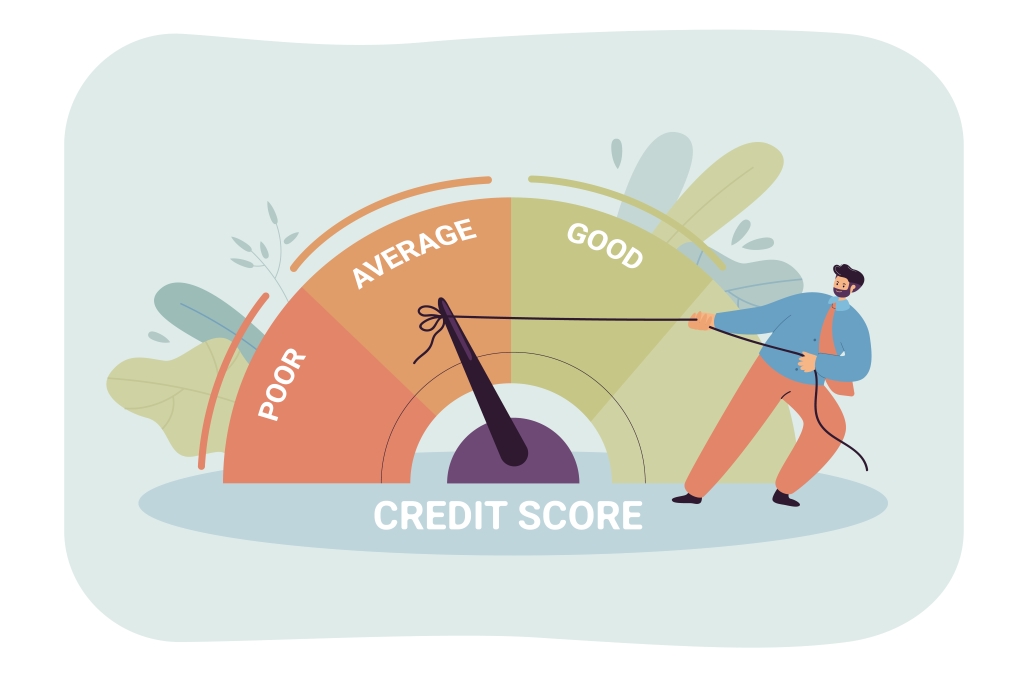 7 Tips to Repair a Bad Credit Score
A low credit rating does not always suggest being careless with your finances. You found yourself in a financial crunch due to a surprise medical bill or an unexpected expense.
Taking proactive actions to restore your credit can always help you get back on track.

 
Talk to your lender about improved repayment choices if you're having problems paying off your obligations.
To begin, familiarise yourself with the factors that influence your credit score. It could result from late payments or a mistake on your credit record.

Contact the lender after determining the unfavorable issue to discuss possibilities for resolving the issue.
Once you've finished the payment, the creditor reports your credit activities to the credit bureaus.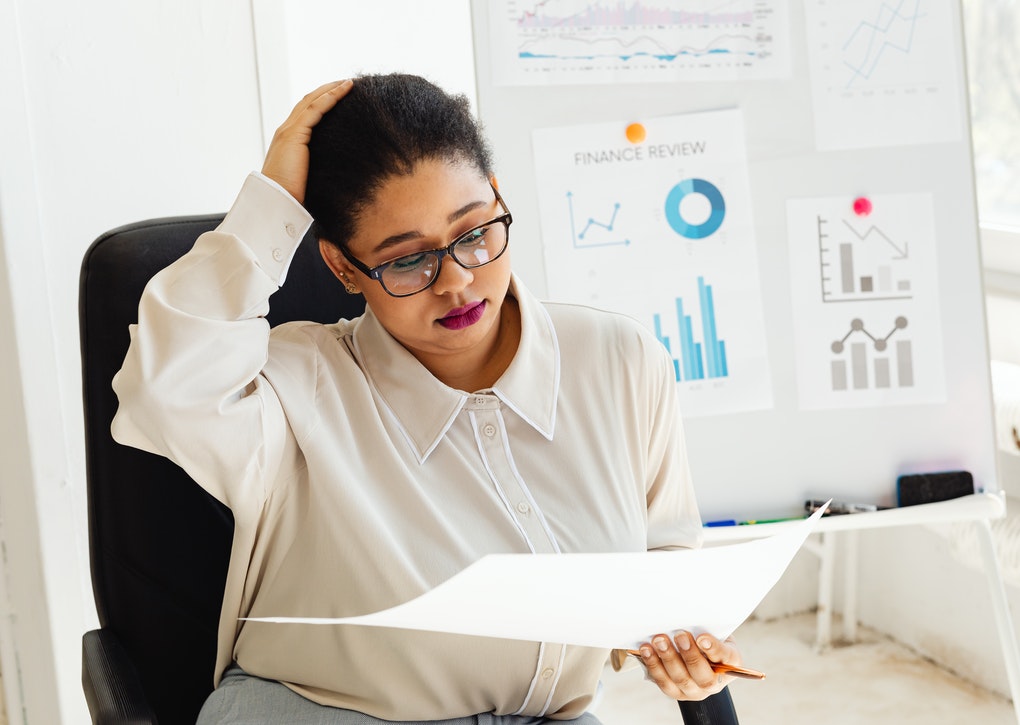 1. Repaying Your Previous Debts
You must settle any "settled" accounts – where you have only paid a portion of your debt – or "written off" accounts – where you have not paid your bill at all, and the bank has classified it as a bad debt and reported it to the credit agency.
Your credit score will improve if you do this.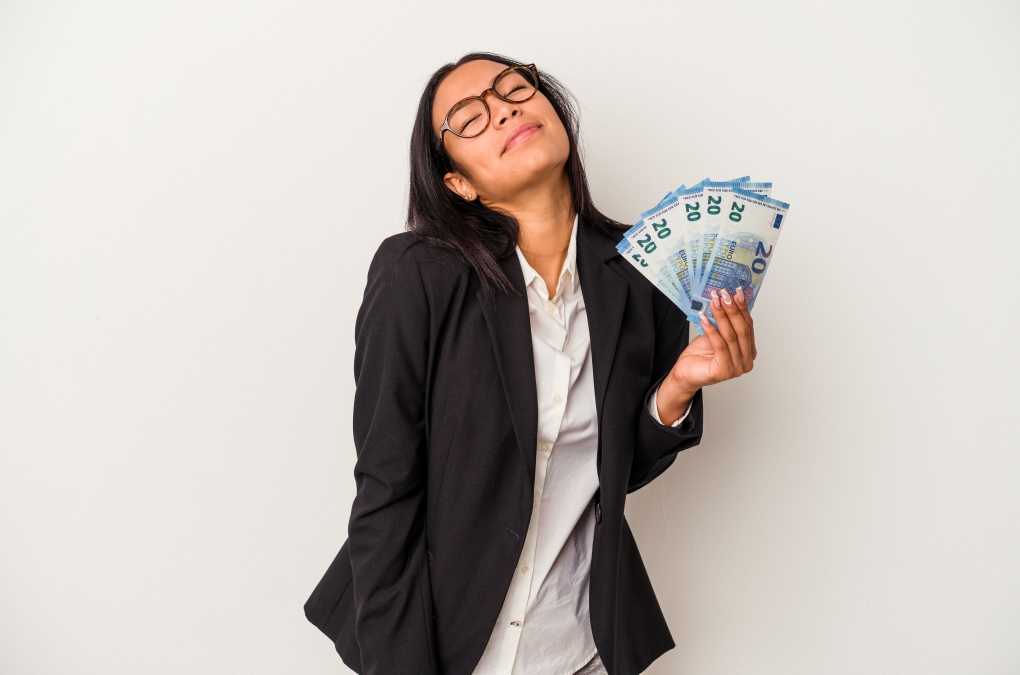 2.
Take Out a Little Loan.
Your credit score will improve if you take out short-term loans and repay them on time. The interest rate on these loans may be expensive, but it is one of the quickest ways to enhance your credit score.  
This strategy is excellent for people who want to quickly improve their credit score, such as from 700 to 800, to get a better and larger loan.
Because it is an unsecured loan, it is tough for anyone with credit ratings below 650 to obtain one.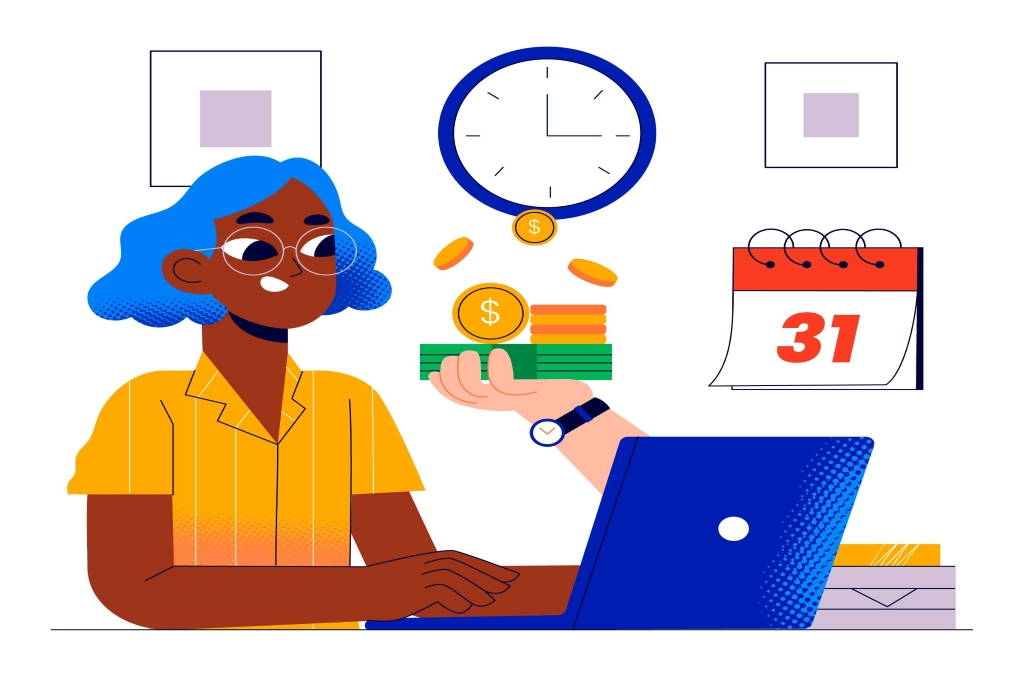 3.
Credit With a Guarantee
Using secured loans, such as home equity loans or secured credit cards reduces the bank's risk since the borrower provides collateral for the loan.
If you have a credit score of less than 600, this is an excellent choice because getting unsecured credit is quite tricky.
To raise your credit score using this strategy, you must pay your credit card bill or EMI on time.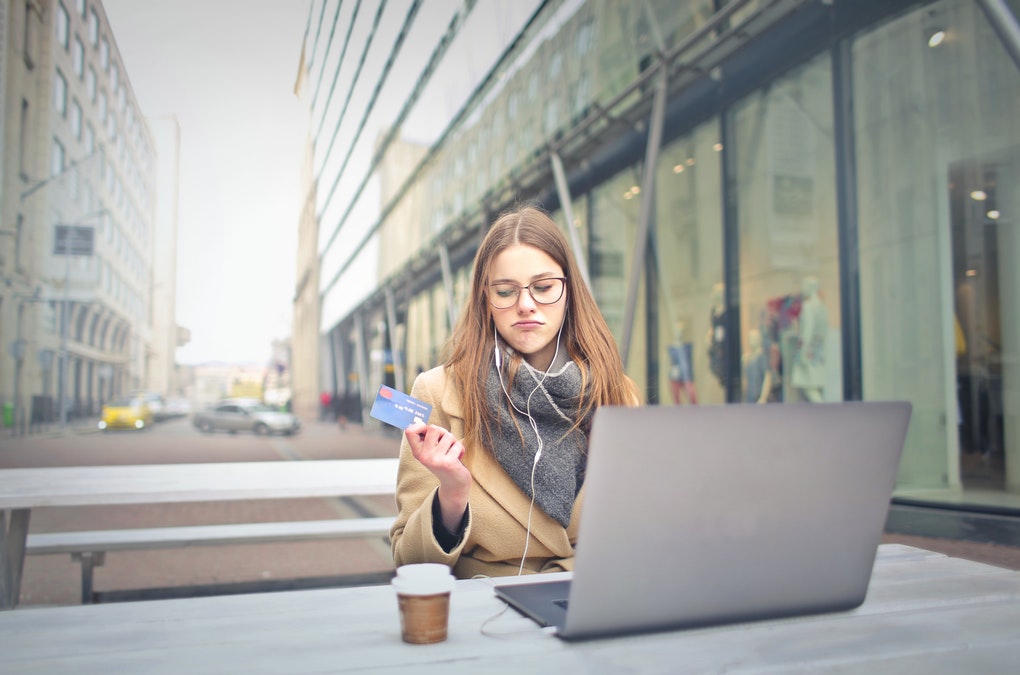 4. Alternate Credit
Customers can get loans or lines of credit from new-age online Peer-2-Peer lenders, in addition to traditional lenders.
They praise persons with weak credit, albeit at a slightly higher interest rate. They offer salary-based short-term loans.

 

When using any of these strategies to raise your credit score, keep in mind that it will take time for the changes to show up in your credit report because the lender will require time to update the credit bureau.
So, if your credit rating hasn't improved in a month, wait at least another 15 days before ordering your credit report to verify your score.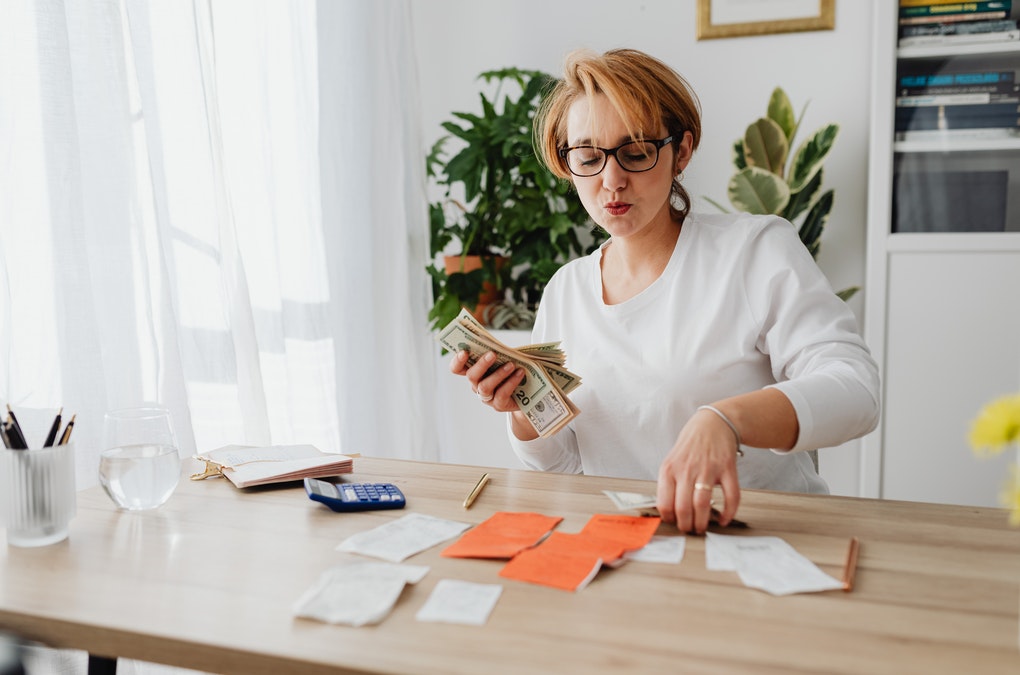 5.
Resolve Any Discrepancies.
If you discover an inaccuracy on one of your credit reports, you should dispute it straight away.
You might be required to give documents to show what information is wrong, such as proof that you paid your payments on time if they were reported late.

 
Within 30 days, the credit bureau must conclude its investigation.

If the reporting agency requests additional information within that time frame, the Fair Credit Reporting Act allows 15 days to resolve.

 

 

Depending on the nature of the issue, resolving it could significantly enhance your credit score.
However, there is still work to be done to improve your score.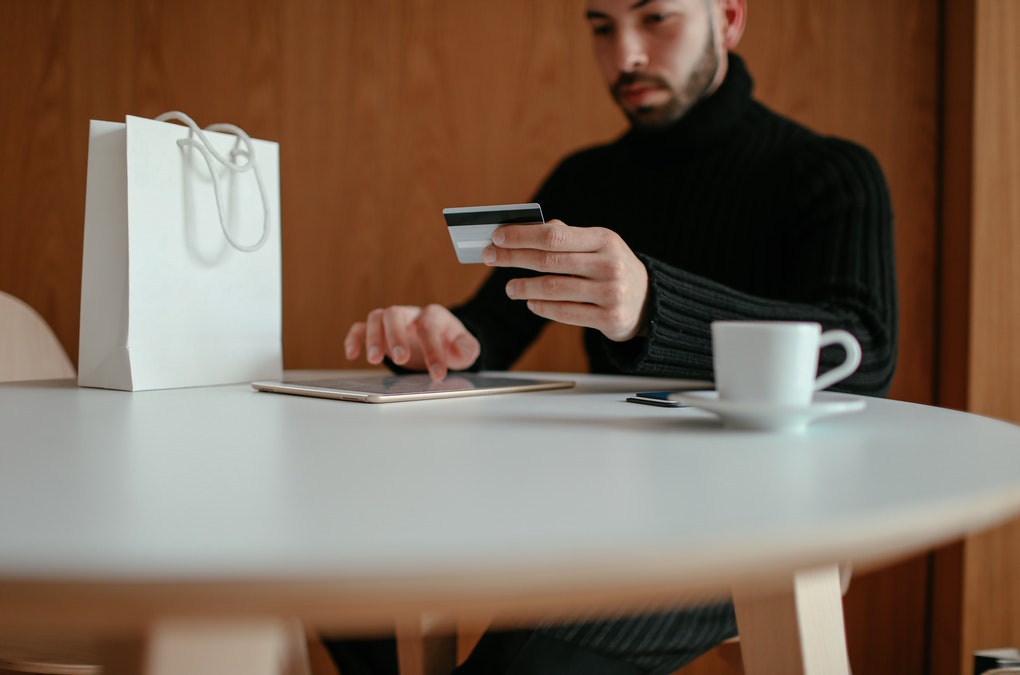 6. Keep Credit Inquiries to a Minimum.
Your credit inquiry is made whenever you apply for credit or request a credit limit increase. A gentle question and a hard inquiry are the two sorts of queries. 
A soft inquiry has no bearing on your credit score and occurs when: 
You do your credit check.

 

You offer an employer permission to run your credit report.

 

Companies that issue credit cards to see if you've been pre-approved for any deals

 

Your credit is checked by the financial institutions with which you do business.

 

When you apply for new credit, you will receive a hard inquiry, lowering your credit score.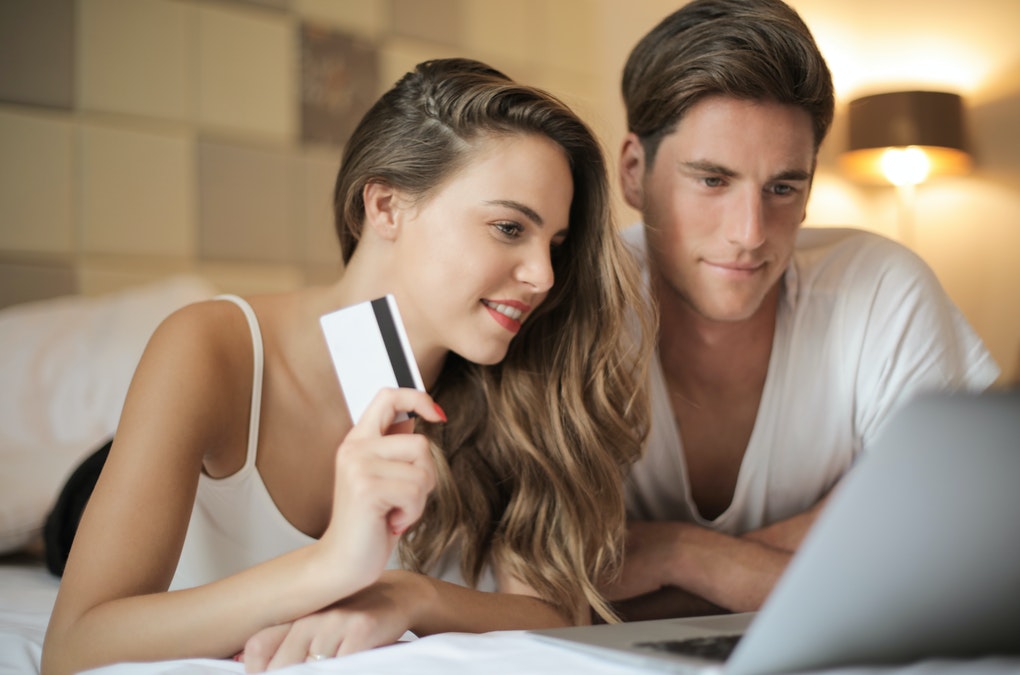 7. Think About Getting a Balance Transfer Card.
If you're drowning in credit card interest, transferring your accounts to a low- or no-interest balance transfer credit could be a viable option.
It allows you to combine your payments and save money on interest by consolidating high-interest credit card debt onto one card. For 12 to 24 months, most balance transfer credit cards offer 0% introductory APRs.

Make sure you can afford to clear your debt within the initial period before opting for a balance transfer card; otherwise, you may find yourselves right back where you started

Conclusion:
A credit score is significant since it is the first thing that lenders (Banks/NBFCs) look at when determining whether or not a person is qualified for a loan or credit card.
Credit Ratings can be examined in two ways:
A gentle pull or soft check occurs when a bank or NBFC acquires an individual's credit score through other means. If a person checks their eligibility for a loan or credit card, the bank will just limit their credit score, which will not influence their score in any way.
When a person applies for a loan or a credit card, the bank or NBFC is given specific permission to draw the applicant's credit score and report, which will impact the person's credit score.
Banks use this score from the report to determine how well-organized they are regarding credit repayment.
If you have a good credit score, you can get excellent loan terms; however, you have a terrible credit score.

You will get a high-interest rate, a shorter loan term, and a smaller loan amount, or your application will be refused if your credit score is low enough.

 
Several things influence a person's credit rating. They are:
The most significant factor is payment history. How consistent are your loan payments?

 

Owing sums of money – Having a lot of debt or maxing out your credit cards and not paying your bills for months will hurt your credit score.

 

Credit history – The longer your credit history, the better your credit score.

 

Credit mix – With so many forms of loans accessible, CIBILTM, Equifax, and other credit bureaus require a debt to determine your credit score.

 

A new line of credit – Taking out credit in a short period raises your credit risk.

 
Each credit bureau utilizes its proprietary algorithm to determine a person's credit score. Thus, it will differ from one bureau to another. 
Bad credit history might have many more ramifications than you might expect.
Poor credit history will not only result in higher interest rates and fewer loan possibilities, but it will also make it more difficult to find homes and obtain certain services.
In some circumstances, it can work against you when looking for work.
If you haven't checked your credit report in a while, now is a good time to do so.