Jobs for College Students is one of the most looked at affairs for some time now. Why? Because college is an expensive affair. Even if you have scholarships, grants, and loans, you will still need extra money for several other personal and college-related expenses.
However, we live in a world with abundant opportunities, and people who can do something about it are more diminutive. You have the option to choose from several categories depending on the work schedule, flexibility, and the money that is being offered.
We've all been there. You are in college, and funds are running very low. It doesn't matter where your college is located or how prestigious it is; being a college student in itself is expensive.
There is this ever-rising tuition fee and that never-ending student loan along with peer pressure to look, feel and perform better.
All of these have the power to suck your bank account dry. However, today we have innumerable ways to earn extra cash even when you are at college and don't have a proper degree.
1. Freelance Writer and Blogging
Working as a freelance writer doesn't require any experience or credentials. However, a passion for writing is an absolute must! If you have that passion and love to play with words.
Freelance writing is an excellent way to make good money while still in college if it comes naturally to you. You can find a good amount of freelance work online on Fiverr and Up work sites.
It would be best to build your portfolio; submit your writing to publications and blog outlets on Medium. If you get published on these websites, you can add this achievement to your portfolio to acquire more freelance work!
A technical writing course may assist you with the creation of technical papers. This course develops technical writing skills necessary for communicating information gained via a specialized approach.

You'll be able to write reports in various formats, including laboratory reports, concept and feasibility studies, progress reports, and consultation reports, among others.

The Medical writing Course can help you create better health-related content and discover new drugs.

From healthcare journalism to medical medicine and healthcare marketing, it encompasses various content types.

It aids in the promotion of healthcare items and the display and dissemination of research and regulatory documentation.

Blogging: One of the most important aspects of content creation is the creation of blog entries. Because search results reward websites that consistently publish new information, blog postings can increase your website's SEO rankings.

You'll want to find distinct keywords to be included in your postings so that your blog appears first when people are searching for them. To do so, you'll need to do some research to figure out what language your target customers use while looking for answers.

Blogging may cover a broad spectrum of topics and writing styles depending on the purpose and the brand's goals. Your blog postings will typically be more informal and engaging; the aim is to teach, inform, and entertain!

Copywriting: This sort of content writing entails composing site copy, descriptions, sales collateral, and adverts, as well as concentrating on traditional print media such as press releases or print ads and graphics.

It is the form of content creation that most individuals don't give much thought to or devote a considerable amount of time to. Nevertheless, this is an essential component of content marketing!

These messages should be thoughtfully crafted, keeping in mind that they are the core of the company brand and frequently the first thing potential buyers will read.

Posting on Social Media: There is a large audience out there, and businesses are required to have a footprint on major social networks such as Facebook, Instagram, Twitter, Linkedin, etc.
Writing on social media entails making relevant, timely, and platform-specific pieces.

To write well on social media, you need to be aware of the peculiarities of each platform. For instance, a policy document about your products is unlikely to be well received on Fb but could be a significant hit on LinkedIn.

Emailing: While email campaigns can be classified as copywriting, it's crucial to conceive of your emails in a different way. Your copywriting pieces are frequently aimed at a readership acquainted with your brand and the services you provide.
These are usually your most devoted followers and customers who keep returning for more when it comes to emails. As these are two distinct audiences, you should take a different strategy.
It's critical to deliver added-value material to your email list to keep your subscribers engaged and interested.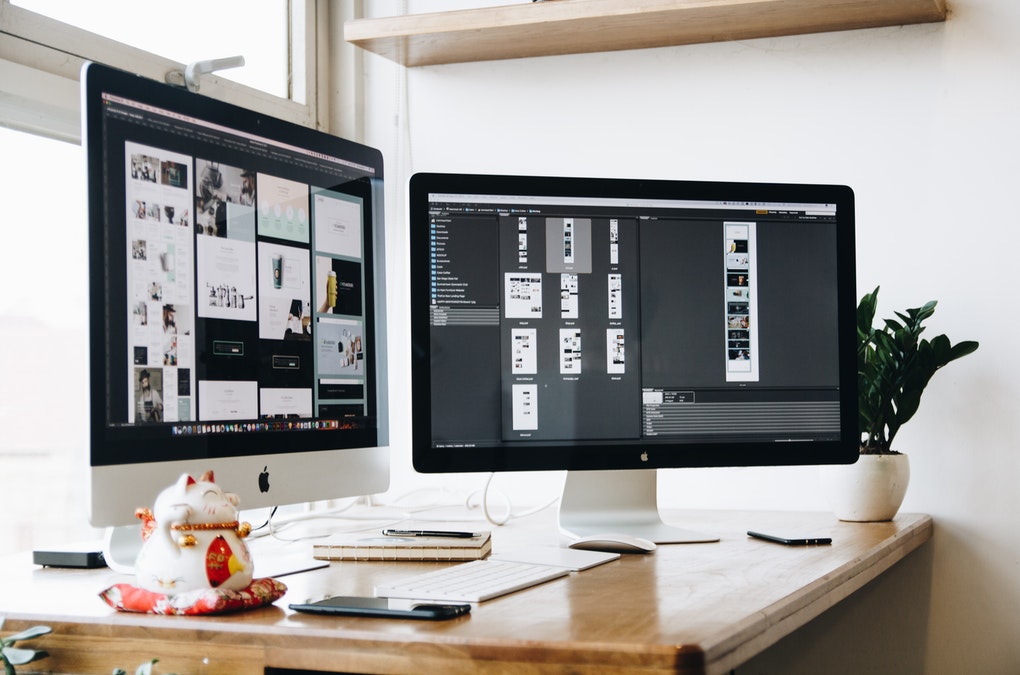 2. Graphic Designing
Businesses in a wide range of industries must advertise their brands. It necessitates the creation of logos, brand guidelines, and a plethora of other vital visual components.
It means you'll have plenty of chances to work for customers in an array of the sector. Daily you might be designing a promo image for just a charity event, then next; you might be creating a logo for just a healthcare firm.
If you're an artistic person and have an eye for graphic design, you can easily do online design work for businesses and independent websites. You can make graphics for advertisements or even go for complete site redesigns. If you are interested but don't have the skill, you can sign up for some introductory courses to learn.
You can also advertise to small businesses in your area. Let them know about services like flyer design, visiting cards, branding, and how it will help them increase brand awareness. Showcase your work, let people know about your skills.
Graphic designers unusually receive work. You could be part of a small in-house team focused on a single client or especially in a fast agency setting with several clients, each with their very own distinct visual style.
Freelancing is another alternative for designers who want to pursue their entrepreneurial dreams from the comfort of their own homes.
You can work in various settings, but many designers prefer to become their boss and then choose to create their freelancing firm. Not only will you be able to live at home or a neighborhood coffee shop, but you will also be able to choose your fees and hours.
However, keep in mind that with self-employment comes the duty of all the administrative labor that goes with and be your boss: sending bills, keeping up with clients, leaving aside money for taxes, and so on. It isn't for everyone, but it is for many people.
It may not be for everybody, but many people believe that the extra administrative labor is well worth it.
There will always be new technology and ideas to learn about graphic design.
Style and aesthetics alter and evolve at a breakneck pace in American culture, and technology is no exception.
It's critical to catch up with the trends and make sure that you're equipped for whatever comes next if you want to stay relevant. Having an inquiring mind and a flexible attitude will get you far in this field.
As a graphic designer, you have more access to the most up-to-date industry-standard software, which you otherwise would not have had. It will enable you to operate more efficiently and effectively.
When you work for a design firm, all you must do is concentrate on your work. Multitasking in different regions is not a problem because separate personnel is designated to each position.
When you're employed, you'll have a steady income; even though the project is short and straightforward, you'll be compensated. You will be paid as long provided you perform your duties.
A graphic designer has numerous opportunities to collaborate with famous firms, and by doing so, you may strengthen and expand your portfolio. Clients also like to collaborate with designers who have impressive portfolios.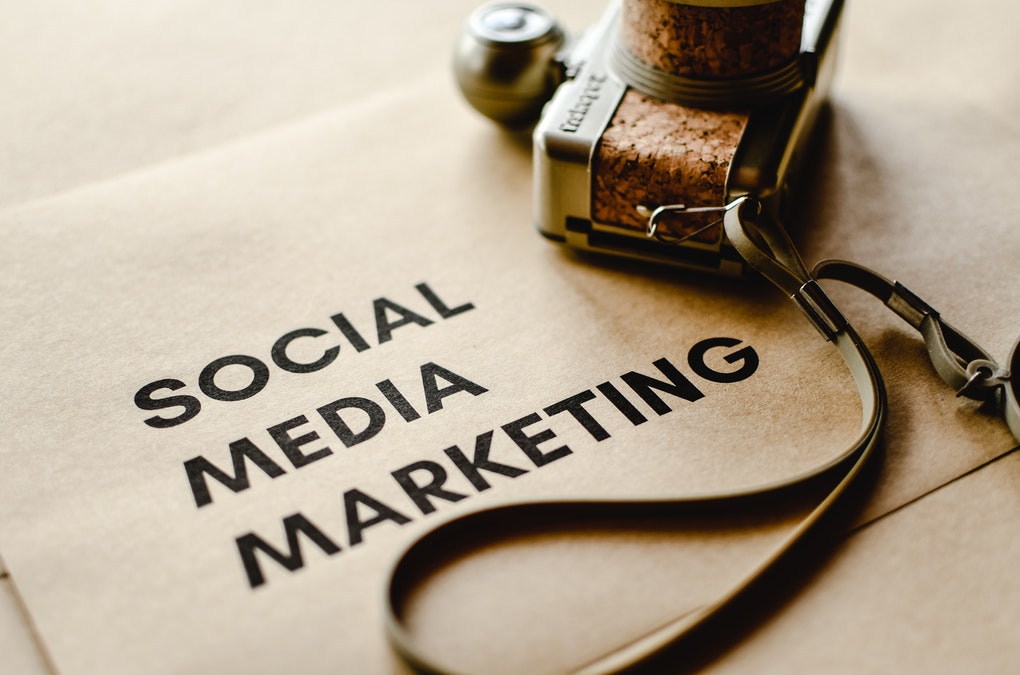 3. Social Media Marketing
You can be undecided when it comes to deciding on a major. On the one hand, the concept of conversing in writing appeals to you. Working with images or videos appeals to you as well. On the other hand, you believe that the business is a very realistic major in that you would deal with complex numbers and facts.
Most of us are already spending many hours on social media, aimlessly toiling around. It's only wise to learn about social media management and begin earning from it.
Every business hires someone to handle their social media accounts and help build their brand value. They are accommodating in building brand awareness, delivering content, building relationships, and bringing in more leads.
It is an excellent idea to reach out to businesses like eateries, coffee shops, and fashion boutiques and begin working with them before landing a social media manager job with a more significant organization.
Social media management brings the best of both worlds together.
The primary goal of social media marketing is to spread a brand message about an organization's identity and services.
Another goal is to interact with people on social media. Businesses generate interest in their products.
Furthermore, if customers have a terrible experience, social networking is the venue for the organization to learn about it.
Many skills are required to send messages to the social media globe and to receive notifications back. Written communication is crucial whether you're writing informative pieces or a continuous flow of tweets.
Since many social media sites revolve around photography, creating, choosing, and managing images is essential.
According to the U.S. government, advertising, promotions, and Marketing Managers are expected to expand 5% to 9% annually through 2024, faster than average for all U.S. jobs.
Given the relative fall of print media and the quick expansion of digital media, social media is a component. However, it is probably to be on the top end.
Working as a social media manager often feels like the labor never ends, and you're never adequately compensated for it. The more prominent brands try to cram as many responsibilities as possible into the slots.
Smaller companies would not like to spend enough or provide enough resources. The never-ending struggles culminate in a callous charade that leaves you bored and unsatisfied.
Equally, businesses and organizations are now using virtual assistants to help them expand. You may focus on the most critical activities and improve your company's overall performance by delegating particular administrative duties regularly.
What are your impressions of these professionals? Is it worthwhile to hire a virtual assistant?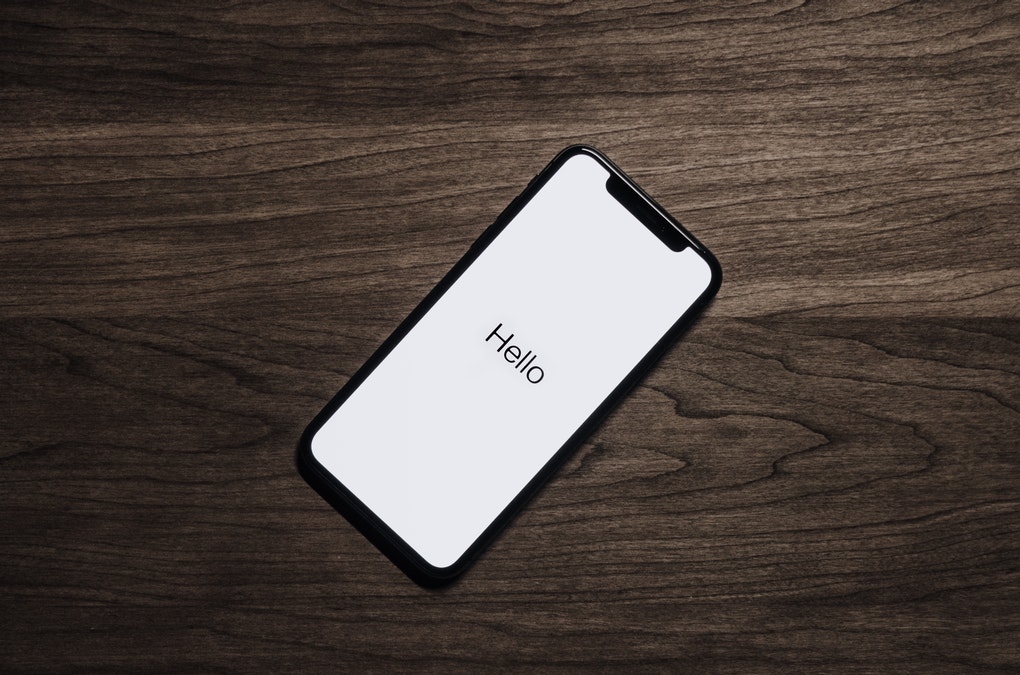 4. Virtual Assistant
A virtual assistant is a self-employed individual who works from home to assist clients. He has access to the relevant documentation, software, accounting reports, and other information; he looks up answers in the knowledge base and engages with clients via written dialogue.
A virtual assistant's job ranges from customer service to copywriting, data entry, and email marketing.
Your charges will be highly dependent on your experience and skills. Post-Covid, many are looking for assistants to outsource tasks that can't be done in-house.
You can check out free courses on this and create your profile to intrigue customers.
The best aspect about owning a virtual assistant firm is that you will get to make all of the decisions. You no longer have to worry about pleasing a boss or pleasing management.
Working as a virtual assistant is not the same as working as an in-house assistant. In such a case, you'd probably end up doing a variety of menial activities that you despise.
Working as a virtual assistant gives you a lot of freedom because you don't have to be in your home office to accomplish your job. You can work from almost any location.
You may operate as a virtual assistant from almost anywhere if you have a laptop and access to Wi-Fi.
It is a fantastic benefit. You not only save money on petrol, fine clothes, and regular meals out, but you also have the opportunity to earn money while traveling or at home with your family.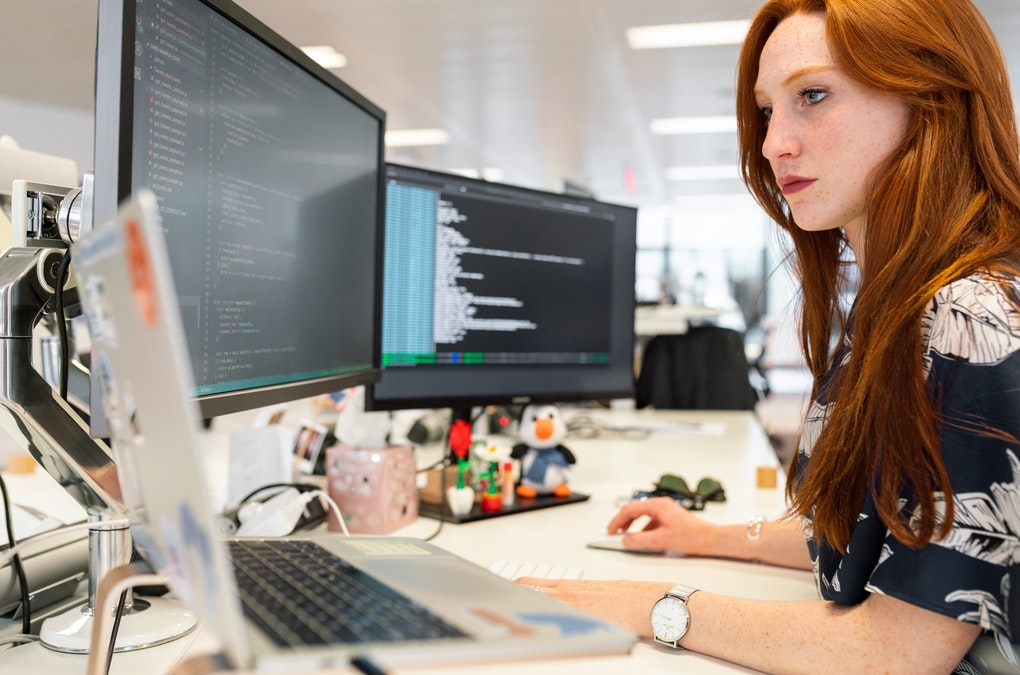 Web Developer
Web development is quickly becoming one of the most sought-after professions.
It was named #8 in the Best Tech Jobs in 2018 survey by U.S. News & World Report. Thanks to modern technology, hospitals and clinics, hotels, resorts, restaurants, and many other businesses now have their websites.
Being a web developer is quite exciting, and even if you don't have advanced-level training, you can still learn and do it. You can enroll yourself in a quick course and get started. New developers must begin with smaller projects.
You will probably be learning web development by editing existing websites and creating new ones. You will also have to know the popular coding languages. It is hard to find new skilled web developers. Hence, they are in high demand and can be highly lucrative!
Websites have grown in popularity to the point where they are now considered a "necessity" in practically every corporation and enterprise. If you look around the internet, you'll notice that there are lots of alternative websites from all around the world.
Even if you choose to work for a traditional business as a web designer, you will be doing a lot of your work on a computer that will benefit you. You'll be able to work as long as there's an internet connection.
It means you can set up shop in your neighborhood coffee shop, the library, or even telecommuting if your job permits it. You are not required to work in a cubical to receive a wage.
The wage of a web developer is not cheap. According to Glassdoor research, a web developer's average annual income is $93,402, making this one of the most profitable positions on the market.
The typical yearly income for web designers in the United States was a little over $63,000. Because the family's income is higher than the national median, some families can keep one stay-at-home parent while others work.
This type of potential can help single employees just beginning out in their careers create credit, live pretty comfortably, and plan for the long term without worrying about money.
One of the benefits of working as a web developer is that you may work from anywhere as long as you have a laptop and an internet connection, whether you work as a freelancer or for a corporation.
Even if there is a typhoon or a snowstorm, you can still make the career and get your work done from the comfort of your own home.
Today, web designers can work on projects for any company in almost any field.
Scientific, governmental, tech services, or generalized sales are popular choices, but everything from constructions to a personal blog can be turned into a project.
It reduces the boredom that might plague many other job chances in today's fast-paced environment.
On computers, webpages, and software, programming is like magic. You can change the appearance of text, create a clickable button, and even drag images around the screen. Everything relies on how you want programs or even a website to function.
But it's not just the technological magic that enables web development a joyful and exciting job. It's the idea that you're making something that will make people's lives easier and better.
Final Thoughts
There are many options for making some extra money even when you are studying. You can use the money for some additional weekend spending or stack it up for the living expenses later. Always try to do things you never imagined doing.
College is an excellent time for exploring different jobs and doing side business. It is time to try your hand at creating a blog or writing for websites and using the money earned by keeping it aside for emergencies.