Budget Planning has always been an hassle. Why? Because budgeting is vital for financial stability since it ensures you can pay everyday costs like rent, education, student loans, credit card bills, and entertainment. But just what is budgeting? It's a positive approach to the financial association. Budgeting guarantees that you don't spend more than you earn, allowing you to prepare for both short- and long-term needs.
For many first-year college students, this is the first time they make financial decisions. Balancing tuition, living expenses, and leisure expenditures with a restricted salary can be difficult. We propose tapping into your Type-A tendencies and creating a precise budget.
It's a simple, effective technique for people of various income and spending levels to keep their money in line. You want to be able to check your revenue after deducting all costs to avoid going into debt.
The budget you develop now will serve you well throughout your twenties and beyond.
You may work toward more significant aims like paying off student loan debt, vacationing, and accruing money for future milestones, like relocating to a new location after college, if you have more insight into your spending and saving patterns.
While college may have fewer costs, it is still an excellent time to start tracking your money. Furthermore, once you've established a budget, you'll only need to make minor modifications when your income and spending habits change.
How to Start Budget Planning?
Creating a monthly budget is the initial step toward financial management. Budgeting provides you with a broad vision of your money, allowing you to make more educated spending and saving options.
Creating a budget may appear complicated, but all you need to do to get going is set aside time. And become organized—the advantages will be well worth the effort.
The approaches below will assist you in creating a budget and managing your money by tracking your income and spending.
While you might be forgiven for being buried in your books, now is the time to think about how you manage your money. Do you have a spending plan? Or do you spend while on the go?
University is expensive, and there are several options for spending your hard-earned money or student loans. Making a few modifications now might save you a lot of money afterwards.
1. Differentiate 'Needs' from 'Wishes'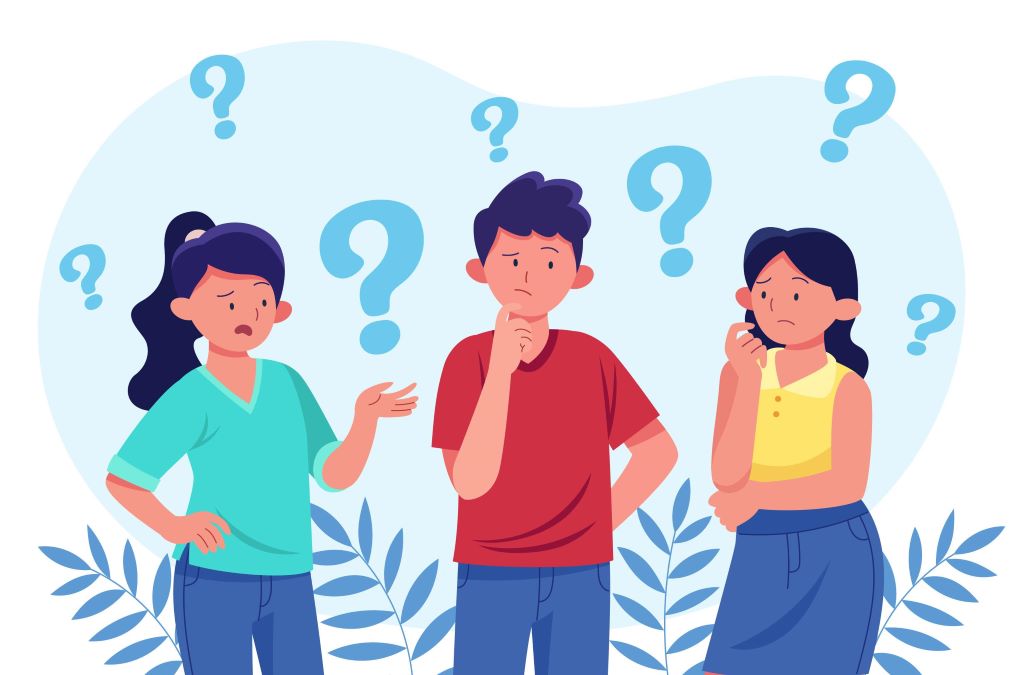 While this may appear to be a fundamental distinction, you would be astonished at our ability to justify some expenditure decisions. Saving money by buying only what you require provides you greater budget freedom in the long term.
The simple step is creating a budget.
Then it would be best if you put it into action.
But keep in mind that a budget is not something that is set in stone.
It is, on the contrary, intended to be dynamic.
So keep it up to date when things change.
A budget may be created in various ways, including utilizing a budgeting tool connecting to your bank accounts or constructing a spreadsheet with an online template. Whatever resource you select, remember to stay to it and hold yourself accountable so you can meet your financial objectives.
Needs are based on physiological, personal, or socioeconomic criteria that you must meet in order to operate and exist.
For, e.g. Transportation is essential for the modern, metropolitan person since job, food, and other daily essentials are too far away from where he lives.
Desires are a method of meeting our wishful expectations. You might be able to ride your bike to work, take public transportation, or drive your car.
E.g., While any options will suffice, you prefer an automobile to meet your transportation needs compared to local transport.
When setting your budget, ensure that your overall expenditure is less than your entire income. If you don't have an income right now, divide your total available cash by the amount of time you plan to survive on that money.
Make an effort to spend less than your monthly allocation. Overspending may quickly lead to debt, especially if it is done mainly with credit cards.
2. Calculate the Average Monthly Cost for Each Expense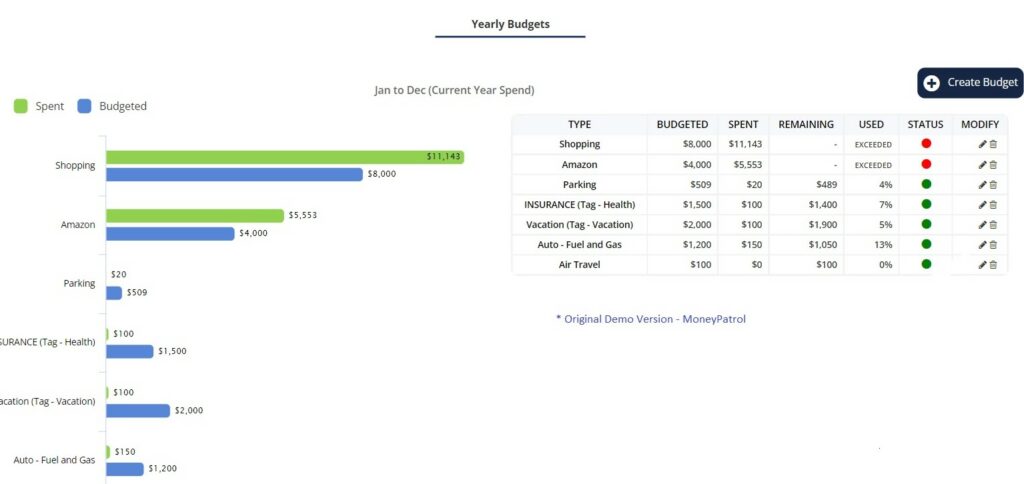 After you've labelled your fixed and variable costs, list how much you spend on each monthly expense. To determine the amount, use your bank and credit card statements.
Many fixed costs you incur will be the same month after month, making it simple to place a monetary value on the cost. Rent/room and board, food plan, insurance, and phone costs, for example, will likely be the same each month. Some variable costs, such as your gym subscription, may have a fixed monthly cost.
To estimate your monthly spending, start by keeping track of everything you spend money on in a month. It may take some time, but it will be well worth understanding where your money is going. And how to handle it better.
After that, gather your bank histories and credit card bills to see if any other expenses should be paid automatically.
Some fixed and variable expenses, however, do not have fixed costs. If you live off campus and pay for utilities like electricity and gas, the price might change monthly. The same holds for groceries, takeaway, and home items.
3. Select a Tool to Assist You with Budget Management
To construct a budget, you need to utilize a tool that tracks your income and spending. Pen and paper, a basic automated spreadsheet, or budgeting software may all be used. Many banks provide budgeting tools; find out which one works best for you.
School materials (such as textbooks and electronics).
Room and board or rent
Travel
Memberships to gyms.
Household items.
Subscriptions to phone, internet, and monthly streaming services.
Transport, such as gas, train tickets and bus fares.
Fixed expenditures are bills you cannot usually avoid and must pay, such as textbooks, rent/room and board, food, transportation, insurance, and debt repayment.
Variable costs are more adaptable and frequently include desires such as a gym membership, vacation, dining out, and entertainment purchases.
Make a list of every purchase you make, or use a budgeting tool like MoneyPatrol. Simply tracking your spending will help you see patterns, become more aware of where your money is going, and determine if you need to make changes.
4. Don't Buy Too Much at the Grocery
Food waste is a financial buster and a source of embarrassment for a college student. According to research, the typical person in the United States wastes approximately a pound of food every day, according to the Washington Post. Buy just the groceries you need to contribute to the issue while saving money.
Aside from rent, your most excellent monthly spend is most certainly food. While dining out all the time is the most convenient choice, it is also the most expensive. Implementing a do-it-yourself approach to food consumption is a sensible method to save money while improving your cooking abilities.
You know what items you need to buy if you plan your meals for the following week. Purchase only what you require. It also helps to prevent food waste at the end of the week.
It's pretty tempting in our modern culture to demand "everything immediately," as Arcade Fire put it. The easiest method to save money is to resist the urge to overspend.
Restricting the number of occasions you eat out every month can help you save a significant amount of money. Cook large dinners and store the leftovers in Tupperware containers. Bring pieces to school and reheat them to save money on lunches.
Of course, you can't resist purchasing certain items. So, when you do need to spend, make an effort to spend less money.
Extra activities and social activities are required for a good university experience. The tricky thing is working out how to have fun without going broke.
Suppose you are already going or planning to attend college or career school. In that case, you will also need to evaluate your college fees. You should also include textbooks and supplies, gear and room items, and travel expenditures on top of tuition and fees (unless supported by financial help).
When you have a positive balance, your revenue exceeds your spending. In other words, you make more money than you spend. You should not seek new methods to spend your money if you have a positive balance. 
Instead, save the excess cash to cover an emergency fund or encourage other ambitions like buying a car.
You should balance your budget and ensure that your spending does not surpass your revenue. If your balance is negative, you are spending more money than you have.
Balancing your budget may entail keeping track of your variable spending, cutting them, and finding strategies to boost your revenue. Spending less is often simpler than earning more.
Now that you've developed your budget make sure it's a dynamic document that you update over time. You'll want to compare your income and spending now that you've recognized them to balance your budget. Deduct your costs from your revenue to do so.