How to earn money easily? We all have wondered about this concept many times. However, the way we make money or the sum of money we earn depends upon two critical factors as follow:
Needs and wants- two things that conclude the money game. We never have enough for our needs but always want more and more of it anyhow!
And hard work, well, it's just one small part of it. It seems like clever work is the way forward for the millennials.
Let's face it, at one point in our respective careers, we all must've thought about quitting our regular jobs, shifting to the countryside, or moving somewhere close to the beach, sipping on that beer while working on our laptops and making money simultaneously!
Thankfully, the good news in today's dynamic environment is that it's perspicuously possible to do work and not be married to your office.   
There are three possible ways to make money: labor-intensive, capital-intensive, and trade-intensive.  
Labor intensive focuses on exchanging effort for payment.   
Capital intensive means you invest your wealth in a way that generates more Money and more Money in due course of time.
Trade intensive constitutes buying at a lower price in bulk and selling it even cheaper. Prima facia looks like an easy task, but finding relevant stockiest and getting relevant buyers becomes difficult.
For example, you rent out properties, invest in the stock market, lend loans, etc. The only drawback with it is you have to have enough money for it in the first place.  
Money-making is possible without burning like a candle all day long because, as Andy Warhol once said, "Making money is art and working is an art, and good business is the best art." Let's see how: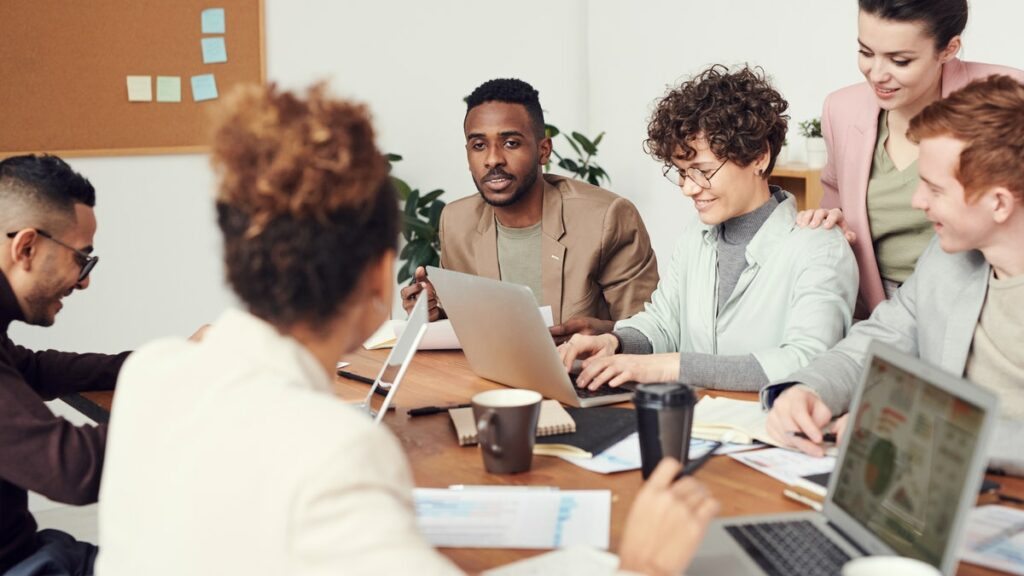 1. Becoming a Poof-Reader?
Although proofreading and editing are frequently conflated, there are significant distinctions between the two professions.
Editors are often in charge of improving the style and flow of text, removing or restructuring huge portions, and organizing rewrites. Sub editors in newspapers, magazines, or copy editors are experts in these fields.
On the other hand, Proofreaders are the final step in the publication process. They focus on punctuation and grammar, vocabulary, phrasing and readability, style and layout faults, and footnotes or page numbers, among other things.
Many people write well-crafted articles and stories but outsource for editing, checking grammatical errors, and sentence formations. You don't have to be a grammar Nazi or a spell bee wizard to become a proofreader.
A good sense of grammar, an eye for detail, some editing tools, and a flair for reading and writing is pretty much enough. A good proofreader ensures that the content is error-free from any grammatical, spelling, typographical, punctuation, syntax, formatting error before it moves ahead
It would be best if you did the following to be effective as a freelance proofreader:
 Be adequately trained for the customers you're aiming for
Be able to successfully network,
Be a disciplined person
Work well on your own and be content with it,
Having a high ability to form and maintain relationships,
To be able to balance your professional and personal lives successfully,
Market your company, and
Keep your skill set up to date.

It is an excellent way to network while simultaneously improving your skillset, learning about new prospects, and establishing your professional reputation. There are a variety of proofreading courses available. Make sure you select the best option for you.

Making your business cards and setting up your website are good strategies to promote yourself. Although promoting and marketing in the Yellow Pages is free, you may become the target of marketing activities as a result.

You may distribute flyers to local businesses or form a group of freelancers in relevant disciplines, including such designers, typesetters, and translators, to provide one-stop shopping. Professional proofreading societies may be willing to publicize your services.
2. Being a Virtual Assistant?
You can't possibly provide all of these functions as a virtual assistant. It's preferable if you don't. Niching down is an excellent strategy to attract clients that want you to focus on something specific.
Once you do this, you can pick and select exactly what you want to perform and package it in a way that appeals to potential clients.
If you are innately punctual, orderly, helpful in keeping up with dates, and have decent communication skills, you can efficiently work as a virtual assistant, popularly known as VA.
A typical VA takes care of his client's daily tasks, such as scheduling and rescheduling meetings and appointments.
Receiving phone calls, making travel arrangements, managing events, running errands, and doing pretty much everything a busy person cannot do on his own.
You'll have to work hard as a new virtual assistant to locate your initial clients, particularly if you don't have any customer testimonials or a portfolio.
Unfortunately, even once you've proven yourself as a pro, the necessity for that hustling never truly goes away. You'll need to keep reaching out and pitching potential clients.
Working as a virtual assistant is not the same as working as an in-house assistant. In such a case, you'd probably end up doing a variety of menial activities that you may despise.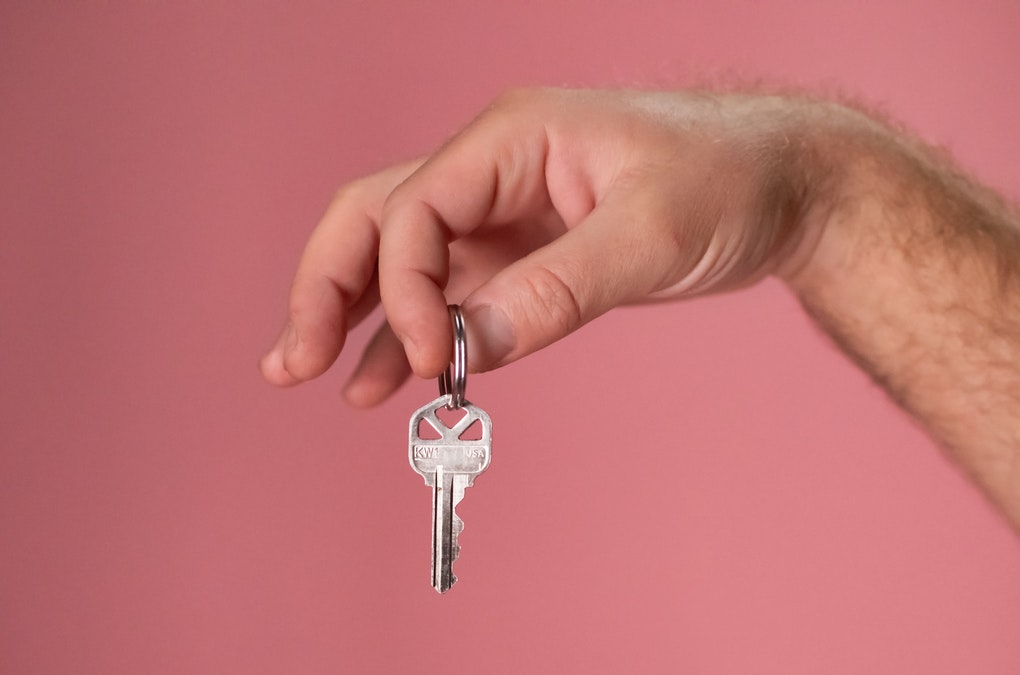 3. Creating Own YouTube Channel?
Google Universal Search combines videos, photographs, news, books, and local searches in its search results to deliver the most relevant information for anyone searching.
You may reap the benefits of this by generating complimentary films on YouTube and writing high-quality content on your website.
It will increase the number of hyperlinks to your site, allowing you to be seen more frequently on Google by individuals searching.
Video blogging is the big thing!
If you have a talent, why do it only for your friends and family, showcase to the world. Many YouTubers earn millions even without their content going viral simply because whatever they're doing is unique.
Talent sells, be it craft, cooking exotic delicacies from across the oceans, chanting, or even giving definite political opinions.
What's more interesting is once you create a digital product, it keeps selling and selling without doing anything other than promoting it on appropriate channels for free.
In any case, a digital product is 25% art and 75 % good promotion.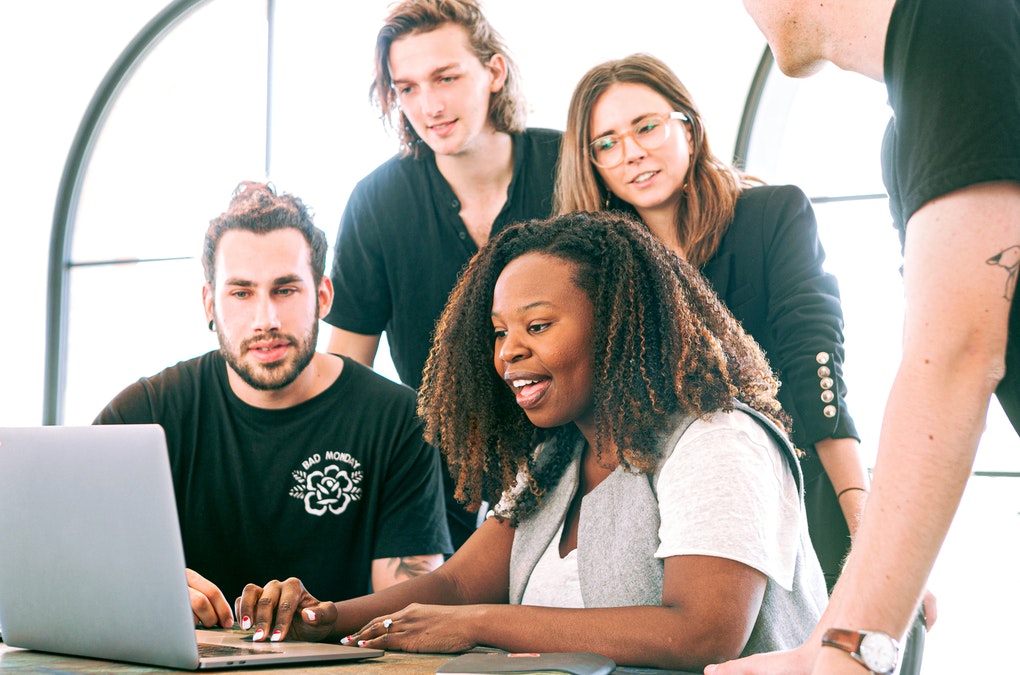 4. Utilizing Affiliate Marketing?
Many organizations use this popular tactic to earn good revenue, increase sales, and mark their online presence. The best part is that it can be pulled off even while sitting in the comfort of your own home without applying any extra effort.
As an affiliate marketer, you will search for the product of your liking and subtly promote it to your audience.
After this, sales will be tracked via the affiliate links that move from one website to another, and the profit earned by that particular product will be shared with you. In simpler terms, as a marketer, you will earn a commission for advertising other person's products or services.
Google takes social media indicators into account when it comes to ranking pages. You're signaling for Google that you're providing valuable material for your target audience if you can make high-quality videos that others want to share.
One of the valid reasons business owners add video, posts, and a YouTube channel to their website is to provide more valuable content to their target audience.
As a result, when consumers acquire valuable and essential information from your site, it helps them solve their difficulties. They will linger, lowering the bounce rate, and they will return to your site more frequently, improving your rating.
Affiliate marketing can be attractive, but it takes effort and money to turn it into a legitimate business. Before you get on the affiliate marketing bandwagon, do your homework.
According to Statista, affiliate marketing spending in the United States is expected to hit $8.2 billion in 2022. It represents a significant increase of over $5.4 billion in 2017 to $1.6 billion in 2010.
It's pretty simple to get started with affiliate marketing, but producing long-term revenue from affiliate networks is an entirely different story. If you're thinking about giving it a shot, you should first build the basis.
Begin by considering your target audience.
What kind of products and services are they looking for?
Which items are you currently utilizing and would confidently suggest to your readers?
Any affiliate program's links can be added to your site at any time.
For increasing the click-through costs and keep your audience, it's better to stick to goods and services related to your websites.
After that, look into specific affiliate programmers to see how their systems differ. It would help if you thought about the commission size and how much the company is paying affiliates.
Be honest with your audience. Including a disclosure in your blog entries or on your website alerts readers to the possibility of affiliate links.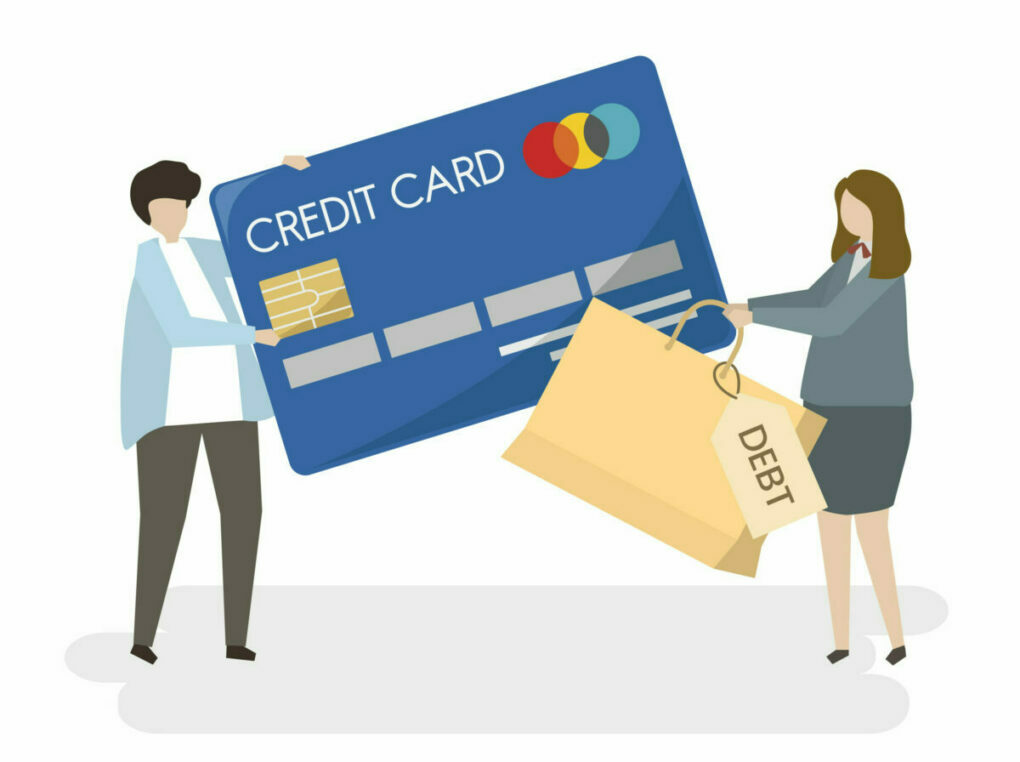 5. Getting a Credit Card?
Credit cards might help you feel more secure financially. You can use a credit card to pay for a financial emergency, including a car breakdown, medical issues, or unexpected tax payments. You can then use a monthly contribution to cover unforeseen needs.
Using a credit card to pay for goods is considerably safer than carrying a large amount of cash, especially on vacation.
If your wallet is stolen, you lose everything. If the credit card is taken, you notify your creditor, and the thief will not use it.
Purchase protection coverage is a catch-all term that refers to various health coverage covering physical objects purchased using a credit card. It includes protection for your new car.
The price protection insurance benefits available differ based on the type of credit card you have and the bank or card issuer you are affiliated.
If you see a credit card as a way to buy things you cannot afford, just for the heck of it, then this scheme doesn't apply to you.
But if you want to leverage the purchases you would be making anyway, do get yourself a viable credit card.
Get your rewards added to your statement balance. Some cards even offer bonus cash back for depositing into your savings account. It's not much, but if you're a frequent buyer then, "a penny saved, is a penny earned" definitely applies to you. Be a savvy buyer, and keep an eye on deals provided by your bank.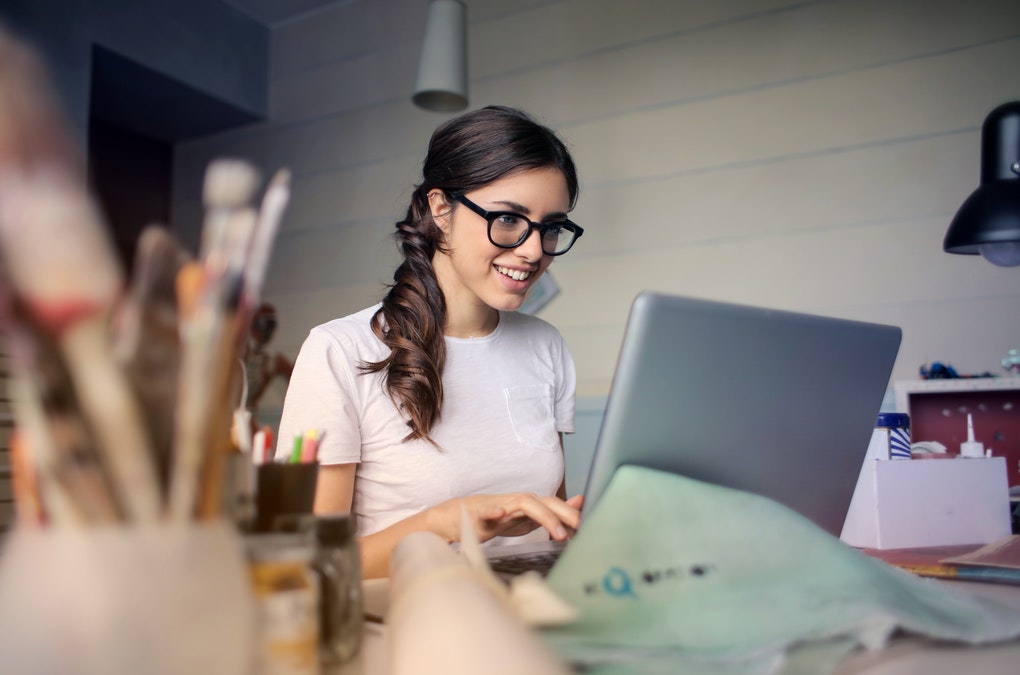 6. Investing in Startups?
Startups won't be dealing with ordinary shareholders or hedge funds who might try to influence the company's worth or buy a stake. Most of the time, the creators will also have the final authority.
Startups can save a lot of money by avoiding the costs of market rules.
Startups can avoid the pressure of delivering investor-friendly quarterly results by focusing on building their business for the long haul.
The enormous potential rewards if the startup succeeds. The return on investment from a startup exit can be massive for both investors and founders.
According to the ownership proportion, investors can have a more significant influence in the direction of a startup's journey than they can in publicly traded corporations.
Investors could receive tax advantages for the amount they invest in early-stage firms, varying from state to state in which the startup operates.
Some ideas are good; some are just great. But supporting ideas is the noblest thing to do! You need not necessarily be a venture capitalist for such investments; even a humble contribution helps any startup in its initial years.
You can create great jobs, wealth, and a significant market reputation with it. It might not fetch results immediately but can be very fruitful in the long run. Although sometimes the investors are left with nothing if the project fails, one can't deny that there are always risks attached to such high-profit ventures.
There are many ways in which you can gain from investing in startups. Many web portals give an intensive list of startups looking for investments. Some even have the option of portfolio investments, but it's always a good idea to invest in something you believe in as a consumer.
Let's assume that it has turned IPO or someone already prominent in the industry has acquired it, like Instagram, Facebook, or apple. The organization often decides to pay the dividends, or few investors have started selling their share to other investors!
Investing in startups offers any investor a terrific way to diversify their portfolio risk.
Having interests in an unlisted firm means that startup returns are frequently less associated with market movements, limiting the effects of unfavorable market shocks and hence the unsystematic risk of a portfolio.
Furthermore, equity crowdfunding provides an accessible approach to spread assets across industries, business stages, and risks due to low entry barriers, no hidden fees, and various investment alternatives.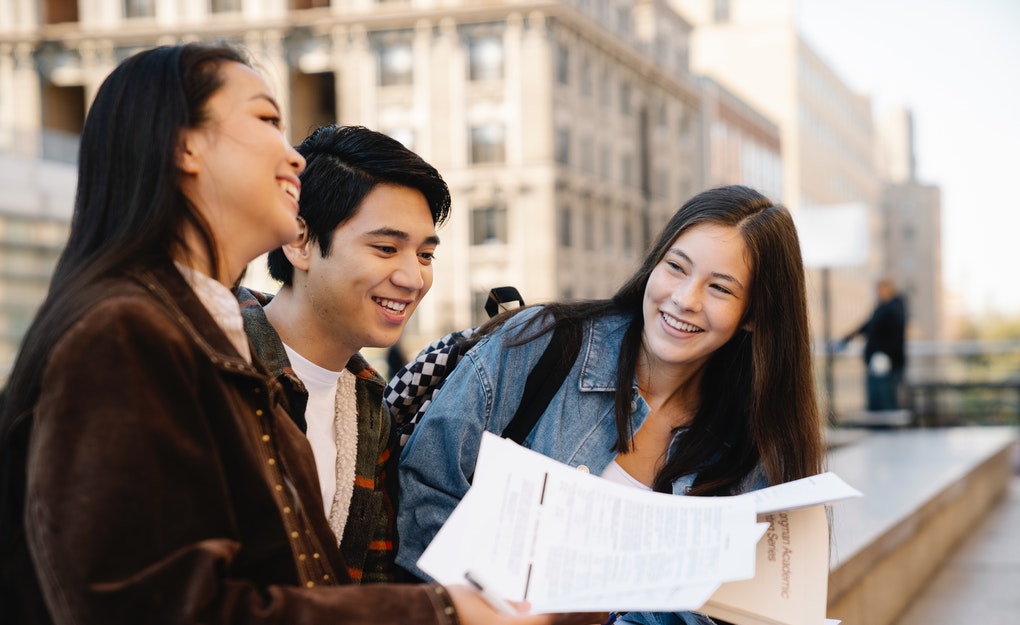 7. Running Errands for Others
It might sound a little weird, but people out there don't have time for basic chores, like going to the supermarket for grocery shopping or giving their car out for repair or buying garden supplies, etc.
And some may even hire you to walk their pets or bring medicines to them. As a taker, you would be helping out people who don't have enough time or will to go out and do these things by themselves.
It's an easy option to have your vehicle and know the right shopping places that offer good discounts.
You can even earn from both the parties involved, if you are a frequent buyer, you can ask for commission from the store owner for bringing in business, and you'll be charging for delivery of these items anyway.
A win-win situation for all! Who knows, you might even land a good tip in exchange for that discount you got them at the market.
8. How to Monetize Recycling?
If you've been a reader, you might have enough books that can you can sell. Plastic bottles, glassware, used car batteries, tires, used electronics, and scrap metal can earn good money if you recycle and sell. On average, aluminum's payout rate is 70 to 80 cents a pound or even more in some other states.
Some organizations buy used textbooks, old games, and other similar stuff.
You're just required to type in the barcode of the book you want to sell, and voila!
You'll get the price instantly. If you're planning on cleaning that backyard, now is the time.
When it comes to Recycling, aluminum, steel, copper, etc., are the most sought-after ones.
You can quickly look up the internet to find the nearest scrapyard. Even platforms like Decluttr will help you sell your old phones, tablets, watches, or even buy your used phones. Even car batteries, old electronics, and wine corks can be recycled and sold. One needs to find appropriate ways of Recycling and selling these items.