A prepaid card can be used to make purchases. You purchase a card with funds pre-loaded on it. The card can then be used to make purchases up to that amount.
A prepaid card is sometimes known as a stored-value card or a prepaid debit card. Prepaid cards are available at a variety of stores and online.
The Visa or MasterCard symbol can be found on many prepaid cards. These prepaid cards have the appearance of a credit card.
Some prepaid debit cards, such as those issued by Visa or Mastercard, offer benefits similar to those provided by credit cards.
Others are used for specific reasons, such as a prepaid card used to access student support and cafeterias by a college student.
After you've loaded money onto the card, you can use it or withdraw cash from ATMs. Swipe or enter the card somewhere at the point of purchase to make a purchase.
Enter your credit card number if you're shopping online. Enter your prepaid card into an ATM-like every bank card and withdraw cash.
You should be aware that depending on how well the provider has structured the card; you may be charged a fee for each purchase or ATM visit.
The prepaid debit card could be helpful for someone who wishes to stay on a limited budget or has problems handling credit cards.
1. What is a Prepaid Card?
A prepaid card can be used for any activity that typically requires a credit card or standard debit card. The payment receiver may not even realize the card is preloaded in many cases.
Consumers like prepaid cards because they provide the convenience of credit and debit cards with no need to set up an account with financial firms.
Prepaid cards are more accessible to carry than cash, making them excellent travel options. Consumers are protected if their prepaid cards are lost or stolen if they register them quickly and easily.
For privacy and security considerations, some consumers are hesitant to use their credit or debit cards in any situation.
Prepaid cards provide an extra layer of privacy and security for the personally identifiable.
Prepaid card solutions can enhance consumer loyalty and help you attract clients who desire a specialized card to be used at your establishment. We provide everything your company needs to create additional revenue, enhance brand awareness, and administer your card program efficiently.
If you left your previous bank with overdue fees, it could come back and bite you when you try to create a checking account with a new bank.
Before allowing you to register an account, banks will request a bank history report, which will reveal any older versions that were "closed for the cause."
Prepaid cards don't require these checks. Thus they're a method to have a debit card even if all other options have been exhausted.
2. How to Add Money to Prepaid Card?
You can load money on them using your bank accounts. While some cards are to be used once only, others can be reused as per your wish, after loading more money. You can add more money later, in several ways.
You can set up direct deposits to the card.
Take your card to the retailer that can add funds to the card.
Deposit a cheque to the account linked with your card.
Transfer money to your card from your bank. Most prepaid cards charge a fee when you reload cash into them. Once you have added funds to your card, you can spend or withdraw the money through ATMs.
Prepaid cards feel and look precisely like credit or debit cards.

They are plastic, with a magnetic stripe on the back and a chip for security. Like credit and debit cards, prepaid cards also use Mastercard and visa payment networks to make payments.
It's simple – Swipe the card when shopping at the retailers. If you are shopping online, type your card number. At an ATM, insert your prepaid card just like any other card and withdraw the cash. Remember that you could be charged a fee for every purchase or ATM transaction.

The prepaid card has some pros and cons; that you should be aware.
3. What are the Advantages of Prepaid Cards?
No credit history required: Anyone can qualify to use this prepaid card. The card issuer will not check your credit scores, as you are not borrowing any money.
People with zero credit experience can also get this card quickly. But if you have a history of writing bad cheques, you may have difficulty getting a card from some of the prepaid card issuers.
No bank account required: If you prefer to live without a bank account but still want to use the advantages of being cashless, like paying online bills, mobile check deposits, or one swipe payments, then a prepaid debit card is your lifeline.
In some cases, prepaid debit cards cost less than an account in the bank.
Budgeting helps: Prepaid debit card can help you avoid getting into debt as the prepaid card money is loaded with your cash only. 
It works pretty well for students, teens, or those who don't want to be included in any debts.
Extra privacy: If you have any hesitation in using your card while traveling in an area that is notorious for credit card frauds, you can insulate your accounts by using prepaid cards.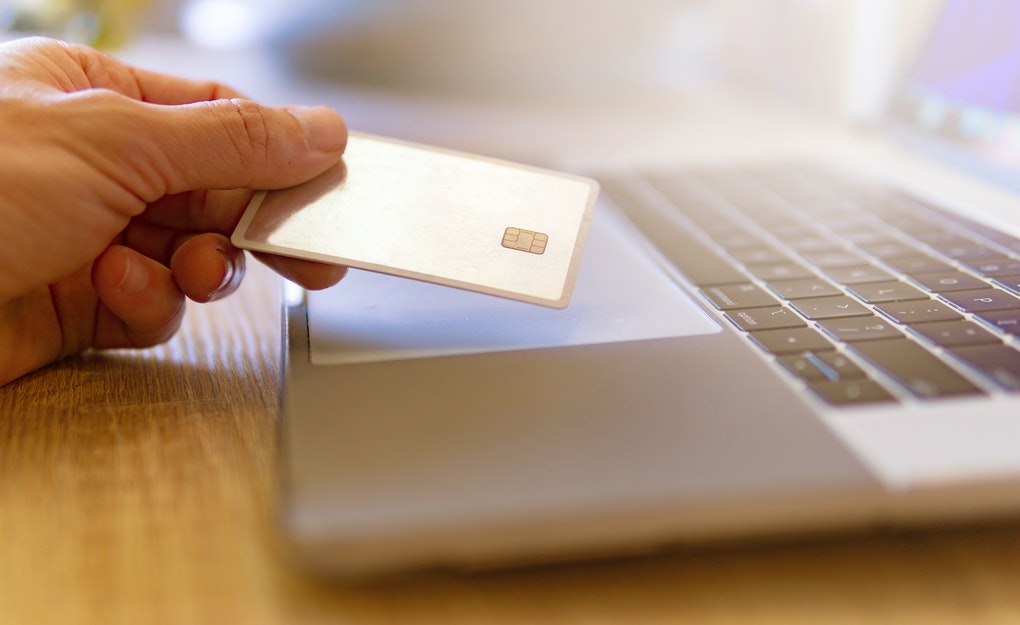 4. What are the Disadvantages of a Prepaid Card?
Fewer protections: FDIC does not protect a prepaid debit card. So these cards are not safer than traditional credit or debit cards. If your card number is used fraudulently, no bank can help you. Some banks still provide benefits in this kind of situation, but there's no guarantee.
High fees: prepaid cards have high prices and confusing fee structures, one of the most significant disadvantages of using them. But as some people could not, or wish not to open a regular account, the issuers down the fees a little. Although you still need to understand how you'll use the card. Comparison shopping can help you in eliminating some costs.
No interest: When you put your money in the bank, it's an investment for both the bank and the customer. That's why banks give interest on the cash your keep with them. However, prepaid cards owners don't get any claim, as they seldom have any account in the bank.
No credit: You don't get any credit on these prepaid cards. But they allow you to enjoy the stored money on your card.
Overdraft temptation:  Some prepaid cards start encouraging you to spend more money by allowing overdrafts on your card with very high fees when the funds on the card are over. These overdrafts are money given to the customers as a loan but at very high prices.
Limited transactions: Your card may restrict the amount you can reload, withdraw or spend within a particular duration. Make sure your card can handle the number of transactions you want to make with it often.
Expiration date: Every card works for a particular duration of time. A new card from an issuer will come with an expiration date, after which you will have to re-issue it. The new card could come with a different fee structure.
5. Conclusion:
A prepaid card is like a card with money loaded on it that you can use to pay for things. It is also known as a stored-value card or a prepaid debit card. You can buy it widely across stores and even online. Usually, these cards come with the Visa or MasterCard logo and look pretty similar to a credit card.
A certain amount of cash is preloaded to them, which can be used for shopping later on.
The only significant difference is when you are using the debit card, you are spending your own money, which you have transferred on to it in advance; unlined credit cards where you borrow the money from the bank and make the payments later on.
Prepaid cards make up a considerably smaller portion of the payment pie than standard credit or debit cards, and they're far from being an afterthought. Prepaid cards are, in fact, enormous business.