When we are in our early to mid-twenties and begin our first jobs, our salaries are not particularly high. From there, we must handle all of our monthly expenses, such as rent, food, and transportation.
And now that you have money in your pocket, you have a stronger want to spend it. Savings and investing for teens or during are the very last things on our minds at this point of life.
Most of us start earning money on our own when we hit our 20s. But most of us also waste it on unimportant things and struggle with monetary problems later.
Factually speaking, the money we make in our 20s can drastically affect our financial life ahead. Hence, if we manage our cash smartly, then we can achieve earlier retirement and financial freedom. 
Therefore, the 20s is also the time to gain knowledge of managing finance.
However, Managing finances for the first time can be an overwhelming experience. When you're in young adulthood, long-term goals, housing, health care, and retirement may seem too much to handle.
But the earlier you start the better. Building healthy financial habits in your twenties is essential for long-term success.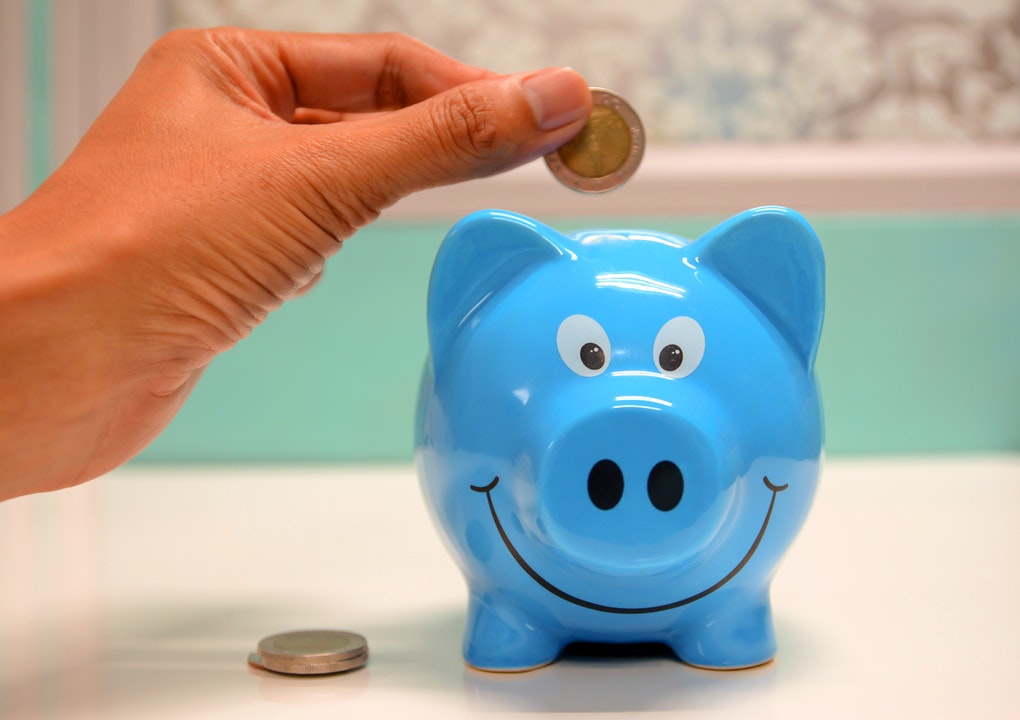 Why Invest Early?
One of the most typical pieces of advice you'll hear about personal financial planning is that you must start investing as soon as possible so that you can stay invested for a long time. So, what are the advantages of investing during teens, and why is it critical for investors to recognize the value of doing so?
This is what the logic goes like! You give your corpus more time to earn returns if you start early. When you give your corpus more time to generate returns, you effectively give your returns more capability to create more returns. 
This is known as the potential of compounding in technical terms, and it demonstrates that even small investments can build a large corpus over time.
To put this in context, you must first comprehend why you should begin investing early and, more crucially, the trade-off between investing early and investing late.
If you develop the practice of saving/investing early on, your spending habits will improve automatically. We'll show you how.
If you wish to save a certain quantity from your fixed pay, you'll need to set spending limits for yourself by making a monthly budget.
And budgeting is the ideal approach to change your spending habits because it allows you to keep track of your monthly spending on things like food, electricity, rent, and leisure activities.
This basic task has become a habit after years of repetition.
When you're young, you have more opportunities to take risks than when you're older. Because you have fewer financial responsibilities at this age, you don't have to think too hard before investing in a dangerous product.
Even if you make mistakes with your investments, you will have plenty of time to remedy them and recoup in the future.
So, if you haven't already begun your investment strategy, do so now. Begin small, keep things basic, and learn as you go. Remember that building wealth is a long-run activity with no quick fixes.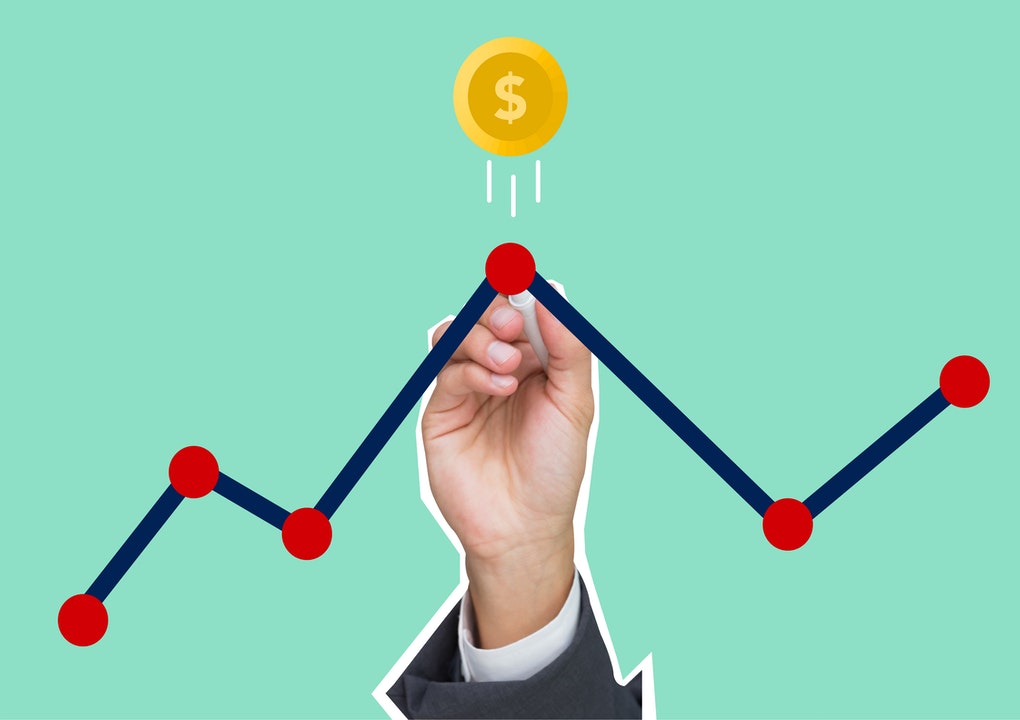 14 Tips to Optimize Investing as Teens
1. Determine how you would like your investing style to be.
The investment portfolio is a hands-on method of buying and selling equities in response to market movements. It enables you to reduce risk, pursue winning deals, and build money in a short period. You have the option of being active or passive as an investment.
On one hand, it necessitates continual market monitoring, a thorough understanding of how they work, and the ability to make prudent and timely decisions. It can also be extra expensive because each transaction will incur a trading fee.
On the other hand, passive investment is more hands-off and focused on long-term benefits.
The goal here isn't to outperform the market but to allow your portfolio to generate income through smart risk diversification across many assets. While a passive strategy may take longer to build money and may not provide significant returns, it is usually safer. It allows your money to grow steadily towards a specific objective.
2. You'll be able to improve your spending habits.
By concentrating on your budget and lowering expenses as needed, investing early on allows you to create disciplined spending habits. The idea is to save money to earn money. This is impossible with destructive spending patterns and fulfilling a life of impulse purchases. The lessons learned through early investment will pay off in the end run, especially when you have more capital to deal with and restraint is required.
If you start saving/investing when you're young, you'll naturally improve your spending habits.
If you wish to save a certain amount of your fixed pay, you'll need to set spending limits for yourself by making a monthly budget.
And budgeting is the ideal approach to change your spending habits because it allows you to keep track of your monthly spending on things like food, electricity, rent, and leisure activities. This essential task has become a habit after years of repetition.
3. You're more willing to take risks.
When you're young, you have more opportunities to take risks than older. Because you have fewer financial responsibilities at this age, you don't have to think too hard before investing in a dangerous product.
Even if you make mistakes with your investment, you will have plenty of time to remedy them and recoup them in the future.
When you invest for a longer time, the market and business cycles tend to smooth out over time. It reduces short-term volatility and produces more consistent results over time.
Compounding works much better when you invest over a more extended period. The wealth ratio will be higher in the case of a lump-sum investment because the holding term is longer for each patient than in the case of a SIP.
The longer time allows fund managers to exhibit consistent CAGR performance, which in practice means more substantial returns on investments as their holding duration lengthens.
When you invest in a growth strategy, keep in mind that the primary and intermediate returns are re-invested over time.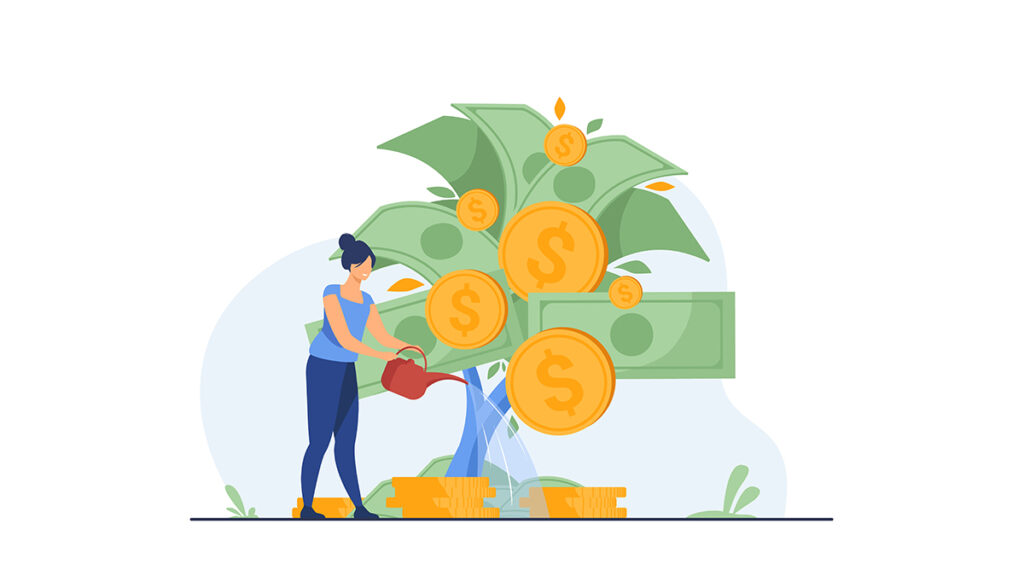 4. Create a Budget
You must first decide how much money you can set away each month for your investing strategy. You can start with as low as INR 100, and no minimum amount. The goal was before the smallest amount you can set aside from your funds and then stick to it. Setting a budget necessitates financial discipline and a reduction in spending.
However, before looking at investment options, you must first establish an emergency fund. An emergency fund would preferably be three to six months of your income, depending on your expenses.
An emergency fund's purpose is to ensure that you have adequate money in the bank to cover an unexpected need without jeopardizing your investment. Keep your emergency fund in a savings account that you can get to quickly.
Without a budget, you might start under-saving and overspending on items that you probably don't need. Start by calculating your recurring monthly payments like rent, utilities, and debts, focusing on your daily expenses like food bills and commuting costs. Start acknowledging the difference between your wants, your needs, and your dreams.
You will quickly know how to cut costs if you see where your money is going. Being aware of the cost of unnecessary things you are spending on would help you trim them.
Next is to think about short- and long-term savings goals. Keep an emergency fund for significant expenses like buying a house or marriage or further education. 
5. Recognize Your Investment Options
The vast assortment of financial options can be perplexing and scary. However, there are essentially three methods to invest and watch your earnings increase.
One of which is to lend money to someone and profit from it.
The second option is uninvesting in a future-appreciating asset, including gold or property investment.
The third option is to purchase a portion of a firm and then share in the earnings.
These are the broad categories in which all assets fall. If you put it in a fixed deposit, you can receive interest on your money. These earnings, however, are somewhat limited. The ability to profit from an appreciating asset is also influenced by its performance.
Furthermore, assets such as real estate can take a very long time to liquidate. You can choose to hold a portion of the business through equity.
In this situation, if the whole stock performs well, you have a reasonable possibility of making a healthy profit.
6. You need to earn some money before you start worrying about what to do with it.
Think about your career, rather than just a job, because it might be your first job but not the last one, and you have to make the most of it. Learning about some necessary skills, like Excel, office management, work ethic, and etiquette, can benefit your career.
Never be afraid to experiment.
It would be best if you learned to take risks when you're young. It will help you in understanding your potential and your worth.
7. Don't use a credit card
Using your credit card recklessly may prove detrimental to your financial health. The credit card company earns from your mistakes, be aware of that. If you buy something by using it and don't pay on time, you will be paying a higher interest rate, lowering your credit card score, and causing problems in getting loans.
If you have your credit card with you all the time, then you might end up buying things that you don't need through it.
This way, your expenses can get uncontrolled. However, using it correctly has its benefit, but the cons are relatively more. It can also push you towards heavy debt.

8. Open a saving account
Saving accounts let you save your money in a safe account at the bank and let you earn interest in it. You can withdraw or deposit money from your savings account at any time.
The habit of saving money can get you a long way. Save money for traveling, your future goals, or business ventures.
9. Understand investment
Get benefit from your saved money by investing it in profitable schemes, rather than just keeping it at home. Learn about investing alongside making money. You can read books, magazines, and articles on investment to gain knowledge about it, as just earning money isn't enough; you have to learn ways to keep it safe too.
10. Find a side business
A side hustle and your job will earn you some extra money and make you experience new things and learn new skills. You can do anything as per your interests like writing, podcast, blogging, teaching remotely.
It can also give you an upper hand at work since you will have your side hustle to manage your financial needs, even if you are fired.
11. Grow your network
To succeed in any field, talking to people and growing your network is essential. If you isolate yourself from your peers, you are missing out on many good opportunities. Get connected to more and more people; they can be helpful focus you in the future.
12. Eseliminateorities
Establishing priorities will help you focus on essential things and eliminate the less important ones. Concentrating on your spending priorities won't let you waste money on unimportant things. Making a list of your expenses, identifying hefty costs, and paying them first is a small but valuable step. By doing this, you can spend money organized and save money for future goals.
13. Know your value
Once you know your worth, you will understand what you deserve. It will help you in using your time constructively. Ask for a raise in salary if you think you are underpaid and more worthy than this.
Time is valuable; don't waste it on unnecessary skill and labor.
You are giving time, talent, and work to your organization, and it's good to find another job somewhere else if all that isn't valued. Understand your value and fight for what you deserve.
14. Start saying No
Know when and how to say no. It may even mean saying no to someone you love as you make time for your job and yourself. Sometimes, it will be saying no to a purchase or a job that isn't working out for you. Learning when and how to say no can help you use your financial resources more effectively.
Conclusion
Starting to invest at an early age can be tough. Rent, mortgages, expenses, and other many obligations eat into your pay packet, leaving you with just enough. To make it even more difficult to save enough money, the bewildering assortment of options might be overwhelming. When it comes to investing, however, the earlier you begin, the more rewards you will be able to get.
While the sum you can set away each month may appear to be insignificant, the key is to invest it correctly. Starting early allows us to build up a savings account that you may utilize to achieve your financial goals, such as purchasing a car or retiring early. It instils financial discipline in you and assists you in gaining financial independence.
If you're still having trouble getting started, here are six financial planning principles to assist you get a head start.
To be successful with these long-term new investments, you must make consistent contributions, develop a long-term mindset, and not let daily stock fluctuations distract you from your ultimate aim of preparing for the future.
Avoid these typical blunders to get the most of your earning while you're young.
To take full advantage of compounding, start investing early and consistently, and use tax-advantaged tools like 401(k)s, 403(b)s, and IRAs that will further your goals.
Disregard short-term peaks and valleys in the market as a whole and in your specific assets, and focus on the long-term. You can develop money over time by diversifying your investments and keeping pragmatic and unemotional about them.
Key Takeaways: Invest money early and regularly, and set reasonable investment goals.
You don't have to compromise your lifestyle to take a long-term approach to investing.
The sooner you begin saving, the less you will have to give afterwards.
Because they don't need much research or maintenance, index funds are a terrific method for younger folks to save.
Investing, like anything else in life, advantages from getting started early.
The earlier you start thinking about retirement, the better your chances of getting a good return on your investment.
The proverb "the early bird gets the worm" is one worth remembering. The sooner you start investing, the healthier your personal financial status will be afterwards.
In comparison to your peers who may have invested later in life, you would be able to purchase goods that others cannot.
Furthermore, your money may become unstable at some point, but by investing early, you will be prepared to confront such challenges.