Purchasing a new house or investing in real estate is a lengthy process. Patience, forethought, and impeccable timing are required.
The method of buying a home for the first time can be plagued with financial pitfalls for a first-time buyer.
Examining the most prevalent stumbling blocks to house ownership in 2021 may give buyers the edge they need to make a transaction this year.
The real estate market in 2021 was set against a backdrop of record-low home inventory, high prices, and low mortgage rates.
Millions of people fought hard to close on homes throughout the year, while millions more were unsuccessful.
You are the only one who knows anything you want in a home. As a result, you may believe that doing things yourself is the best option.
However, this is not the case. Working with a realtor can help you better understand the home-buying process and ensure that my deal went smoothly and effectively.
Nothing compares to the excitement of purchasing your first house. A new home is one of the most significant investments you'll ever make.
It allows you to develop equity while also providing a location for your family to make memories.
However, if you're not careful, you could end up overpaying on your mortgages and house maintenance.
Choosing between renting and purchasing a house is a significant decision. As per Pew Research Center research, a more substantial percentage of American households are renting now than at any time since 1965.
Both, however, offer significant benefits and drawbacks that should be weighed before making a decision.
One of the highest housing costs for first-time purchasers is the mortgage payment.
It covers the loan's principal and interest, and if you have a floating interest rate, it may fluctuate over time.
As property taxes and homeowners insurance premiums vary, your mortgage payment may also change.
Most rental properties require a security deposit to safeguard the landlord against harm caused by the renter. 
What is better? Renting or Buying a Home?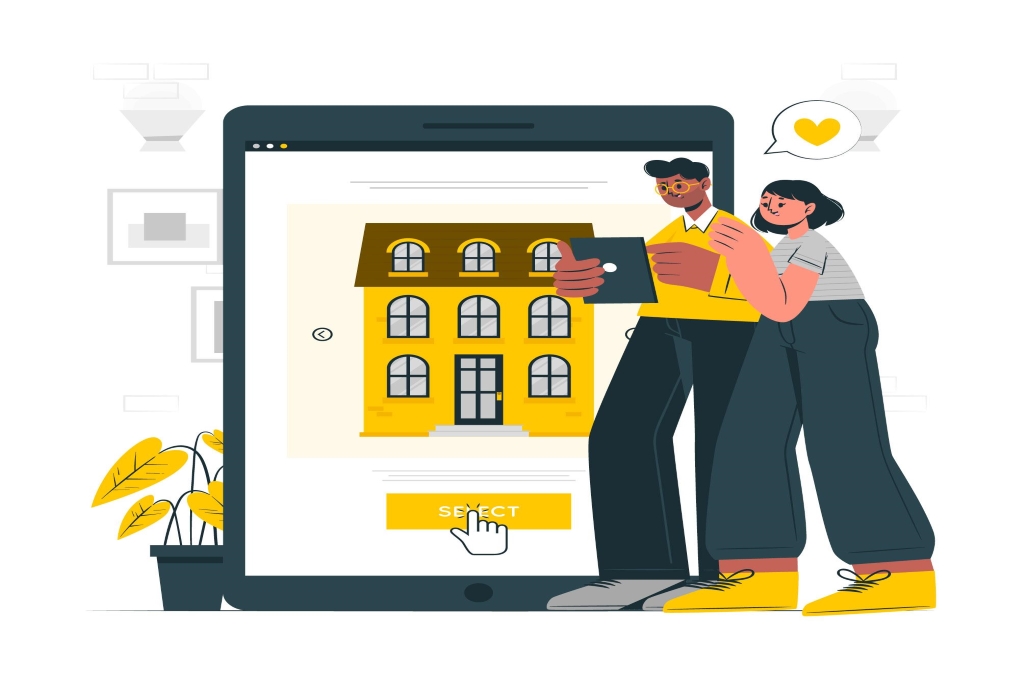 The housing market in 2021 was flourishing, but that didn't mean finding a home was easy.
According to NerdWallet's 2022 Home Buyer Report, 66 percent of Americans who began last year with the aim of buying were unsuccessful.
With 26 million people planning to purchase a home this year, per the poll, the lessons learned from unsuccessful 2021 attempts should help this year's buyers.
More than a third (35%) of Americans intended to purchase a home in 2021 but didn't say they did so because of the pandemic or its impacts, postponed or canceled their plans.
Of all, individual customers have little control over the broader health and socio-economic consequences we're all suffering, but that doesn't mean there's no hope.
Another high cost of homeownership is making a sizable down payment, ranging from 3% to 20% of the home's purchase price.
With such a lower down payment, your interest rate may be higher.
Your lender may require you to acquire private mortgage insurance (PMI) if you put less than 20% down, which may increase your monthly payment.
However, buying a home is a significant commitment. Unless the property market skyrockets, you won't likely build up much equity straight away.
Instead, you'll develop equity and decrease your unpaid mortgage sum over time when you make monthly payments.
You might not be eligible for this incentive if you sell during the first few years.
Over time, homes require repairs and maintenance, and while you're renting, your landlord is usually responsible for these costs.
The answer to whether to rent or buy isn't so simple.
When deciding whether to rent or buy, examine the following questions:
Do you want your life to be more stable or more flexible?
Are you able to cover the costs of home repairs and maintenance?
What are your financial, professional, and family objectives?
What can you spend on housing each month?
Are you ready to make a long-term commitment?
For how long do you intend to live here? (As a general guideline, it's less than five years, you should rent.)
While no one can predict the future, it is crucial to assess your current condition and expect it to change shortly.
You usually put aside the first and last month's rent payments whenever you sign a lease.
Inquire if your monthly payment includes utilities like water, electricity, gas, cable, or internet while assessing a lease deal. Ask how the security deposit will be kept and whether or not it will earn interest.
Another factor to consider is whether you will afford a home that will suit your needs in the coming years or whether a limited budget would limit your alternatives.
For many people, renting or buying is based on their current financial situation.
Ultimately, the decision to rent vs. buy a home is an individual one. If you're still undecided, speaking with a real estate agent who can help you assess your choices and make a more informed decision may benefit you.
What is the correct response?
The best part is that you have complete control over the outcome.
The real problem is that it's easy to envisage yourself staring back and hoping you hadn't rented for so long, or that you hadn't purchased your home – or that you had done so at a better point in your life.
So, to avoid financial headaches later, decide whether you think it's better to rent or buy a property as soon as feasible.
7 Key Lessons for First Time Home Buyers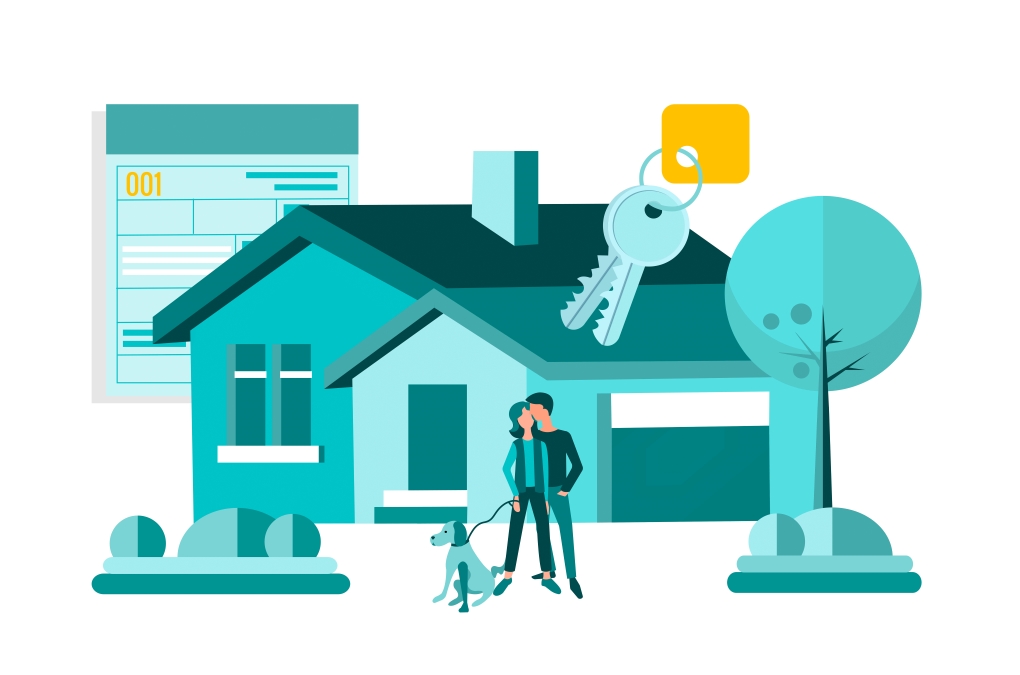 For a first-time buyer, purchasing a home might be difficult. Even so, there are a lot of processes, jobs, and regulations, and you don't want to make a costly error.
On the other hand, first-time homebuyers benefit from several particular benefits designed to attract newcomers to the real estate sector.
Purchasing a home remains an integral part of the American lifestyle. Even if you aren't a rookie, you may rank as a first-time buyer.
Suppose you don't have the standard minimal house deposit.
In that case, 20% of the sales price for a conventional mortgage is a member of a specified group.
As a first-time buyer, you have access to state programs, tax benefits, and federally backed loans.
Here's an overview of what you should think about before you purchase, what to anticipate from the buying process, and recommendations to make things easier after buying your first home. To help you get the most from your investment.
1. Get Your Finances in Order.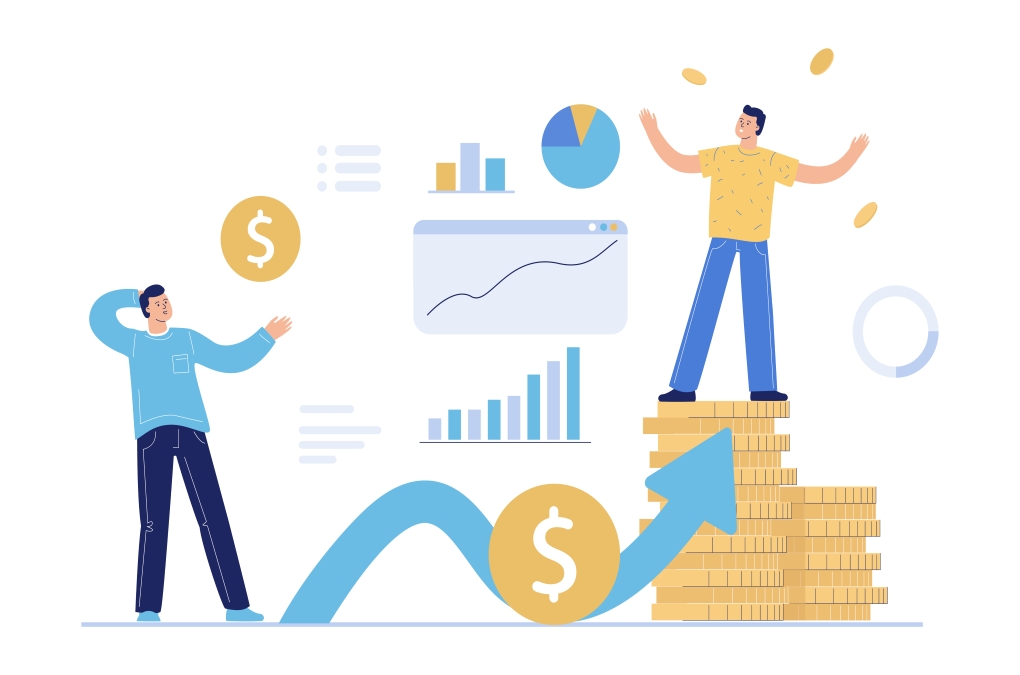 Among the most crucial home-buying strategies is to plan your money ahead of time. A house is an investment for yourself, but a home loan is an investment for your bank as well. You'll need to demonstrate steadiness in your lifestyle because they seek low-risk clients for loans.
Your budget will be determined by various criteria, such as the value of your deposit and the mortgage programs you choose.
To ensure that you can repay your loan, banks will typically require you to keep your debt-to-income ratio below 36 percent.
Mortgage calculators can assist you in determining your monthly payment and deciding how much property you can afford based on your income.
When making your budget, remember to factor in the hidden expenditures of homeownership, such as maintenance and property taxes.
Finally, be mindful of exceeding the budget; this practice has become more prevalent in recent years.
In 2021, 28% of home buyers spent more than their original budget allowed on their homes.
2. Begin Saving As Soon As Possible.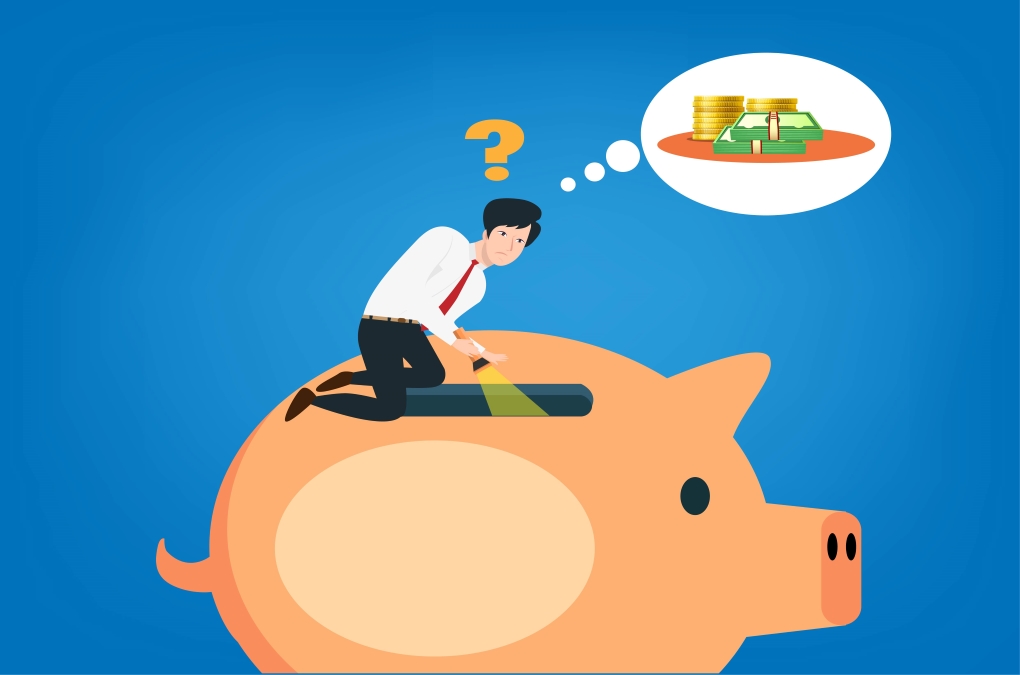 The following are the most critical costs involved when investing in a house:
The quantity of funds you'll use for a down payment depends on the type of mortgage and lender you choose.
Some conventional loans are available for as little as a 3% down payment for first-time homebuyers with satisfactory credit.
However, even a small down payment may be tough to come up with.
For example, a 3% closing costs on a $300,000 property costs $9,000.
First, utilize a down payment calculator to choose a goal, then set up automatic transfers from your checking account to your bank account.
Buying a home is a bad idea for those with money problems.
A healthy credit score is the lender's yardstick to measure the risk of loan repayment.
Without a decent credit score, you may have to pay a very high-interest rate to your lender, or you may not qualify for a mortgage loan at all.
You should also have enough money saved for a sufficient lump-sum down payment.
Most loans require at least 20 percent down unless you pay for private mortgage insurance. In contrast, other loans like a USDA loan or FHA loan require little to no down payment at all.
A candidate employed for less than two years has little to no job security.
Or is making an inadequate income isn't an ideal candidate to apply for loans or pay independently, as he wouldn't qualify for it.
Purchasing a home is one of the most significant investments you will ever make, so spending time getting your finances in order is advisable. And preparing for paying the mortgage and the costs associated with ownership.
3. Double-Check that You're Ready to Take-Out a Loan.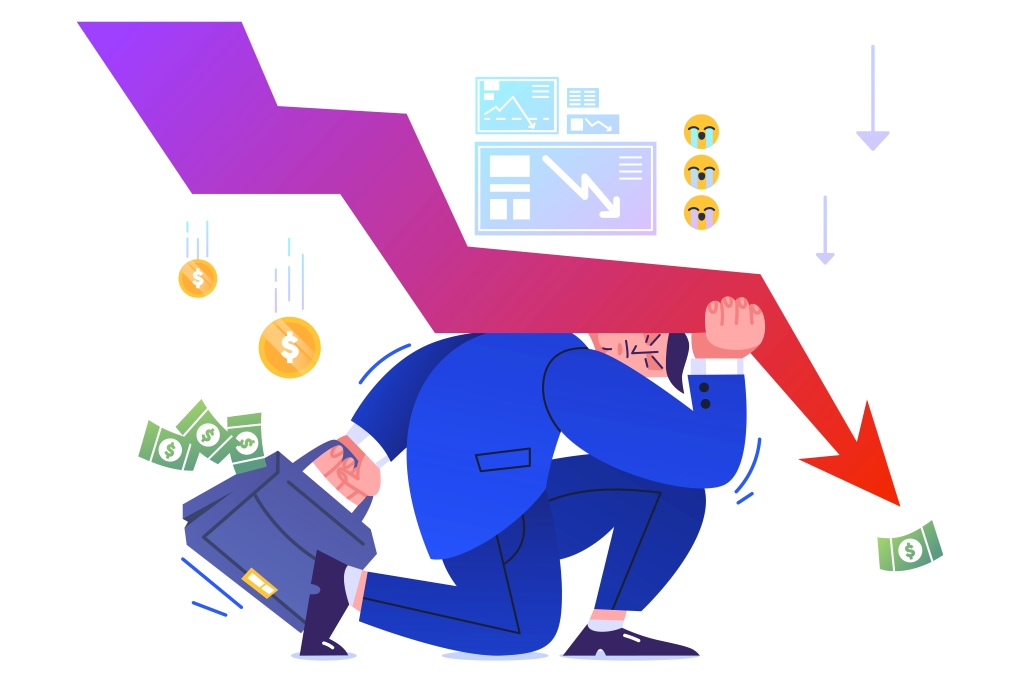 Before you take out a mortgage, be sure you're entirely ready for homeownership. The average length of a mortgage loan is 15 to 30 years.
Even if you don't plan on staying in your property for that long, purchasing a home is a significant investment.
The best advice we can give to first-time home purchasers is to make sure you're prepared.
Begin by posing the following inquiries to yourself:
Am I willing to make a five-year commitment to this house and city?
Do I have at least three months' worth of costs in my emergency fund?
Is my revenue consistent?
If you answered "no" to any of these questions, you might want to put off your purchase for the time being. Continue to put money away. Continue to look for answers.
Consider whether any upcoming events could impact your location, income, or expenses. If that's the case, there are a few more reasons to slow down.
4. Focus on the Market Research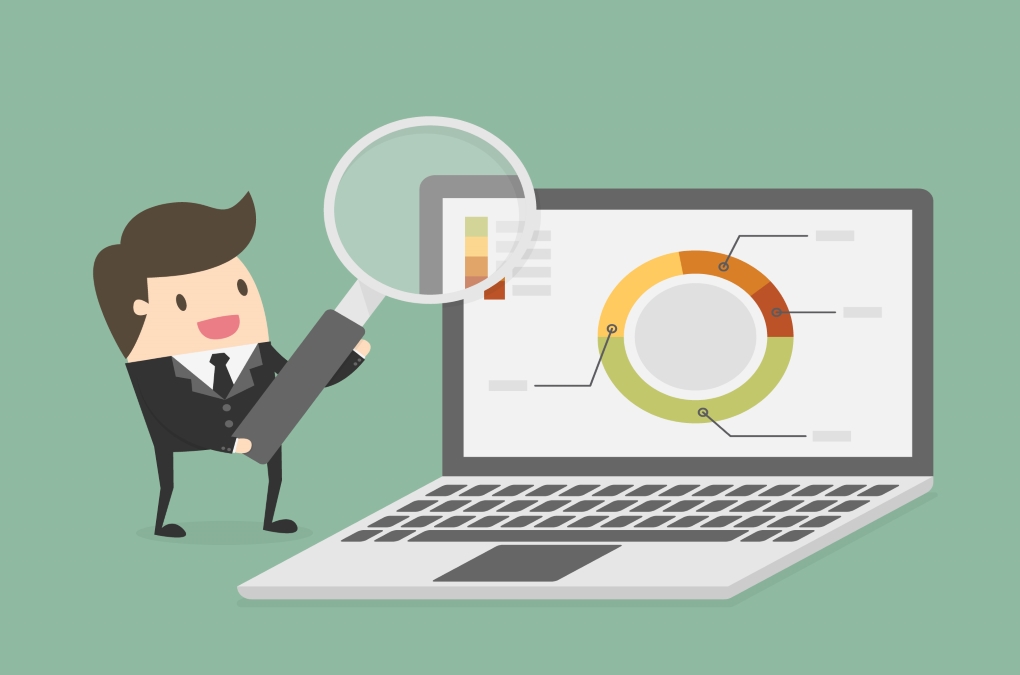 Lack of knowledge is dangerous, especially if you're out there buying a house. You need to know what you're doing first if you're eager to buy.
You have to learn how real estate works and searches for properties in suitable locations.
It involves learning how to ask the right questions to the realtors and keeping a keen eye on what exactly you are looking for while buying a property.
Consulting with a mortgage lender and Realtor requires real maturity.
Also, ask for advice from friends and family who already own a home.
Getting to know the market better is good. It will let you get familiar with price points and improve negotiations.
Buying a house can probably be a big gamble of your hard-earned money. It's important to understand that buying a home won't always yield good returns on your dollars.
Residential real estate hasn't been an excellent investment because owning a home requires maintenance, which is a costly affair. Houses do go out of style and depreciate.
Also, many people don't realize that from 1890 to 1990, the inflation-adjusted appreciation in US housing was just about zero. But that was primarily because the cost of labor and construction has been going down.
5. Do Not Forget To Get Pre-Approved
It's tempting to get right into finding the ideal home, especially if this is your first time. Getting a mortgage preapproval already when looking at houses is a great idea.
If you've heard of prequalification, you should be aware of the differences between it and preapproval. Let's have a look at the distinction now.
Letter of prequalification: A prequalification is an estimation of how much you can borrow for a home. It's dependent on an informal assessment of your earnings and other data.
Additionally, putting all your money into a home can rule out other investment opportunities like bonds and stocks.
It's a fact that a diversified portfolio of stocks has outperformed residential real estate by a substantial amount in the past.
Also, consider how the market value of your home might drop over some time.
If you buy a home with a 10 percent down payment and the local real estate market falls by another 5 percent, you've lost 25 percent of your investment in total!
If you purchase a home, you might have to move in it within three to five years, and you might lose much money because it usually takes that long to recoup the closing costs.
A mortgage preapproval letter is documentation from a lender that specifies the amount of loan money you are eligible for. It's calculated using your financial data, like W-2s, bank statements, and credit score.
6. Invest in A House Inspection.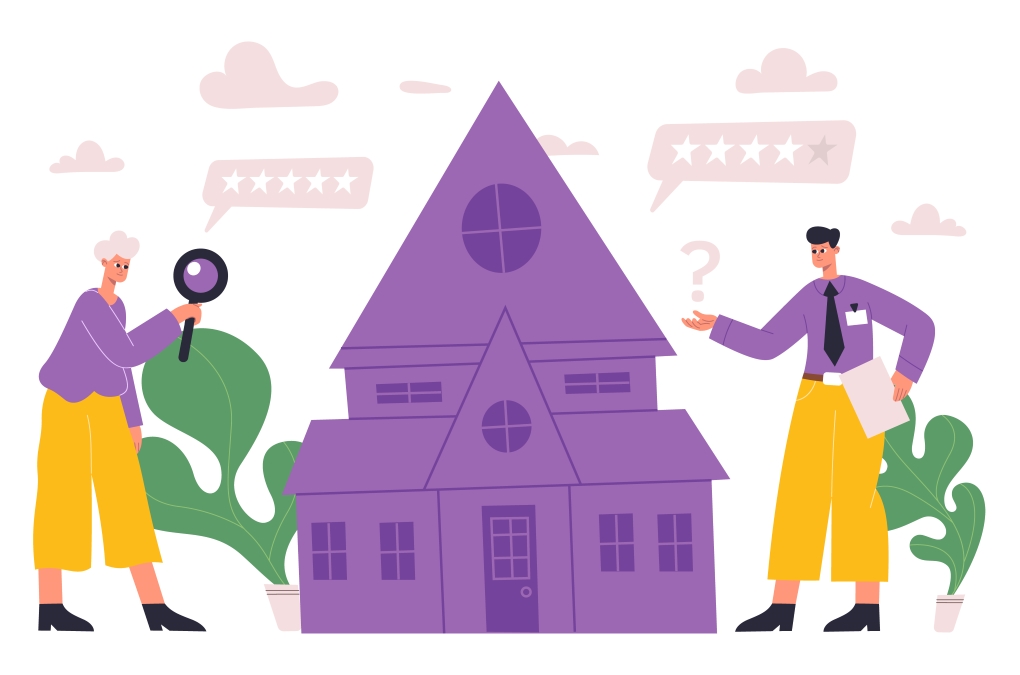 A house inspection is a detailed examination of the building's construction and mechanical systems. Professional inspectors check for potential issues so you can make an educated decision about whether or not to buy the property. Here are a few things to remember:
Radon, mold, and bugs aren't tested during standard inspections.
Understand the inspection scope and whether or not more reviews are required.
Ascertain that the inspector has access to all house areas, including the rooftop and any enclosed spaces.
In most cases, the buyer is present at the inspection. If you cannot attend the inspection, carefully read the inspector's report. You can better know the home to ask questions that may arise by accompanying the inspector around.
7. But if You're Sure About Staying Put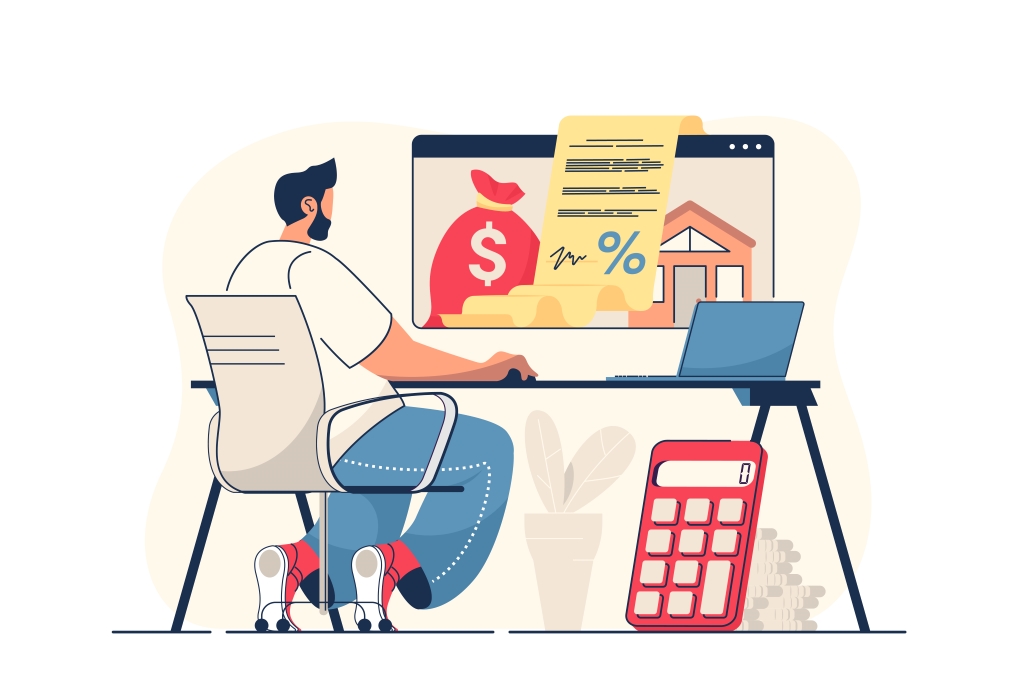 Buying a house limits your flexibility. When you buy a home, it's hard to pick up your stuff and move elsewhere whenever you wish to.
It is also very time-consuming and expensive to list and sell your home on an immediate basis. Selling soon after buying is incredibly costly, as recouping the closing costs you paid when buying will not be retained.
On the contrary, if you rent, you are free to move on to another rental or a different location once your lease expires or something else comes up.
Maintenances and repairs are everyday things in a house.
Raking leaves, mowing the lawn, fixing things, cleaning gutters, painting, cleaning, and countless other chores are time-consuming and costly.
You either do it yourself or pay others to do the work for you.
Either way, you are responsible for the physical well-being of the property. You should know what you're getting into before making an ownership commitment.
Conclusion
The advantage and happiness of owning a house supersede the pains of paying for one. Financially speaking, you can capitalize on tax savings and build equity through it.
You can decorate, furnish and enjoy a place of your own, with that extra room to accommodate a growing family. There are many perks, but many people won't be doing it.
Why?
Because there are risks involved, not everyone is cut out to own a house.
The risks can be any, from losing money to being responsible for wear and tear and the subsequent repairs of the house to not being financially independent.
However, suppose you still want to buy it. In that case, it is advisable to carefully evaluate your circumstances, see your credit score savings, crunch the numbers, and talk to experts like real estate agents and mortgage lenders.
It may be concluded here that buying a property is a must and is in your best interests. Still, there are numerous uncertainties involved in it.
Buying a house is indeed a significant milestone in anyone's life.
It's a place where memories are made, and genuinely your spaces are created.
At the same time, it's easy to get attached to the idea of owning a home for yourself based on emotional decisions.
Remember that this is probably one of the most massive investments of your life. Emotional decisions lead to overpaying and sometimes stretching yourself beyond your budget.
The idea of owning a place has been romanticized for far too long; it would be wise not to fall for it without thinking about its repercussions in the long run.