There's no denying that all these credit and debit cards are sometimes great. They provide many benefits, such as purchase protection and cash/point rewards, and are very convenient to carry around.
Credit cards can be an excellent financial tool if you pay off your balance every month but can be pretty harmful if you carry balances, as the interest rates are very high, and you might have to pay a ton of interest every month.
Cash has one significant advantage for using a credit card: if you use credit and wind up with a balance, you will be charged interest.
According to the Federal Reserve, the overall credit card interest rate in Q1 2021 was 14.75 percent.

 
By not using your card, you are giving yourself the equivalent of a significant discount if you can save up enough cash for the same purchase.
Scrutinize the credit card agreement before signing up for a card to ensure you understand what you're getting into.
A credit card is only a good cash substitute if you promise yourself that you'll pay it off in full every month and follow through.
When used correctly, credit cards can help you improve your credit to buy a home or make another significant purchase in the future.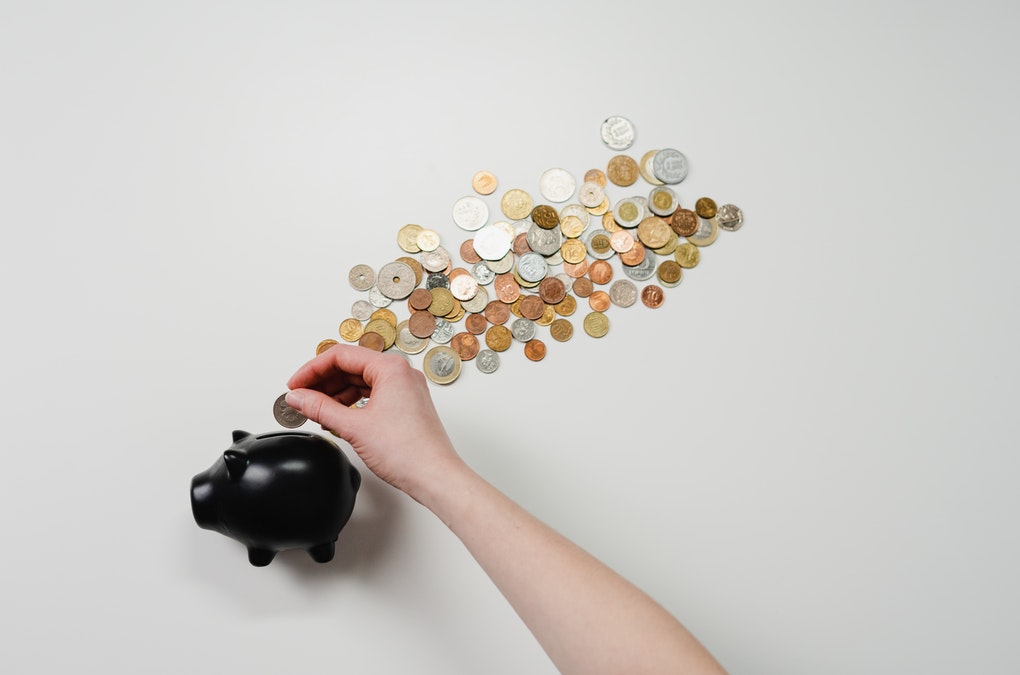 A cashless society may sound like something out of a science fiction novel, but it is already becoming a reality. Several powerful forces, including some governments and huge financial services businesses, are driving the transition to a cashless future.
However, no civilization has yet gone entirely cashless.

Aside from practical obstacles, various societal issues must be solved before society can completely abandon cash.

The advantages and cons listed below might help you understand the wide range of implications that are going cashless can have on money and banking as we know it.
As provided as you realize there's money in the bank, a debit card might be the most acceptable substitute for cash when used carefully. You won't get into any new high-interest debt if you use a debit card.
Debit cards can be a simple way to make purchases if you don't have any overdraft penalties or take money impulsively from ATMs that impose excessive fees.
The major disadvantage of a debit card is that it does not allow users to create credit.
Like a credit card, a debit card trivializes purchases because they're more challenging to keep track of than counting cash in your wallet.

You'll know how much you're spending from day to day if you carry cash.

If you're overspending, you might as well put the brakes on.
With a debit card, many people who don't monitor their account balances till the end of every month, whenever the bill arrives, will be astonished to discover they've racked up a slew of charges they completely overlooked.
Moving to a cash allowance system might work out great to reduce the extra spending.
Logically it does make a lot of sense to put everything on the cards to maximize the rewards points, but you may still end up spending a bunch of money on things that could've been avoided.

Here are some compelling reasons why you should try using the cash for a few months
17 Hacks to Master Your Money
Going cashless could be more complex than good, depending on your point of view. The following are some of the significant drawbacks of a cashless banking system.
1. Keeping Your Spending to a Minimum
The most obvious benefit of spending cash is restricting what you can buy. You will only buy cheap and guaranteed products with the money you have on hand if you don't have a buy-now-pay-later mindset associated with credit cards. You'll never have to think about purchasing anything you can't afford right now this way. Paying in cash also helps to prevent impulse purchases.
2. Customers may be subjected to negative interest rates.
Negative interest rates may have a more direct impact on consumers once all money is electronic. Negative interest rates have already been tried in Denmark, Japan, and Switzerland.
As per the International Monetary Fund, negative interest rates lower bank profitability, and banks may be motivated to raise costs on customers to make up the difference.

Customers can easily withdraw cash from the bank if they do not like the fees; thus, banks will be limited in their capacity to pass on those charges in 2021. Customers may have to take any additional fees if they cannot withdraw cash from the bank in the future.
3. Digital Transactions Put Privacy at Risk
Electronic payments do not have the same level of privacy as cash payments. You can spend and receive money anonymously with cash. You may have nothing to conceal and trust the organizations that handle your data.
The more data you have circulating online, though, the more likely it is to fall into the wrong hands.
4. Staying Away from Debt
According to CardRates.com, Americans built up $1 trillion in debt, with credit card usage accounting for $830 billion of that. According to the site, more than 126 million households have credit card debt of more than $6,500.
Interest rates, yearly fees, and other fees can cause a consumer's monthly credit card payment to rise, trapping them in a debt cycle that is difficult to escape.

Consumers may safeguard their credit and prevent unnecessary debt by paying with cash.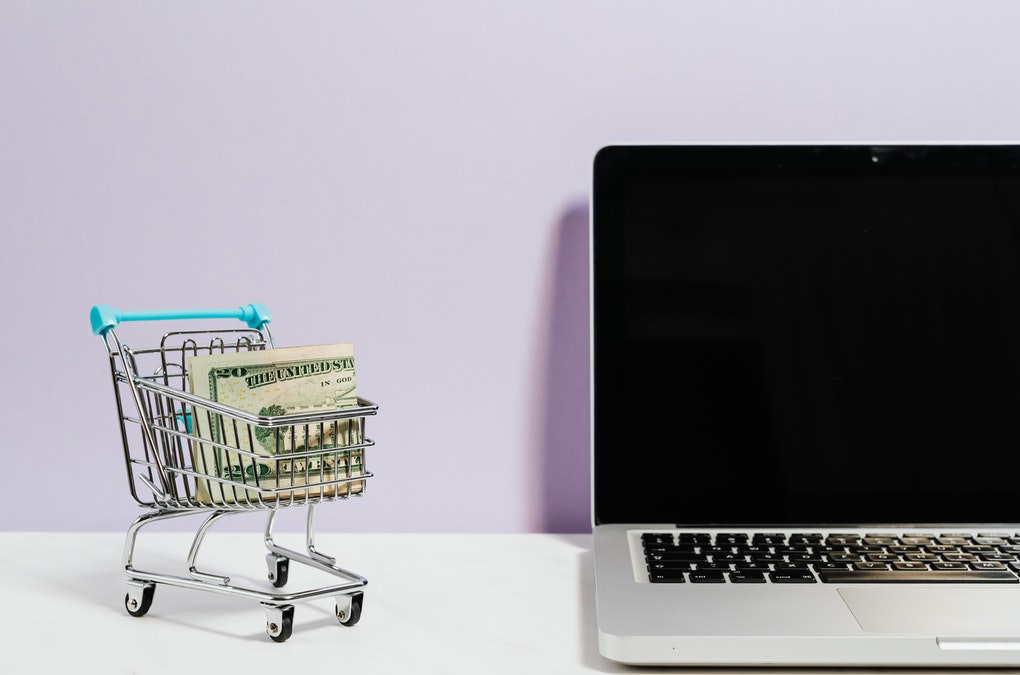 5. Technology Issues Could Affect Your Funding Availability
Glitches, outages, and unintentional errors can all create issues, leaving you unable to buy what you need when you need it. Similarly, when systems fail, merchants are unable to take payments. In some ways, even something as basic as a dead phone battery might leave you "penniless."
6. Budgeting and saving can be easier if you use cash.
It's all too easy for individuals to forget that real money is going out the door when spending is invisible–and all too simple to go in over their heads.
Even if it's only for a month or two, using a cash-only payment method can help you learn how to live within your monthly budget by allowing you to see exactly how much you're spending each day and week.

That's because cash accounting only allows you to withdraw the money you've set aside for a specific period. You're finished when you're out of bills.

If you use the envelope system, you'll be able to set aside exact amounts for all of your parts of the budget, such as rent, food, and entertainment.
You can then only use the cash you've withdrawn for those expenses, preventing you from going over your pre-determined spending limitations.
7. Accepted Almost Almost Almost Almost Almost Almost Almost Almost Almost
Almost all retailers and sellers accept cash. With credit and debit cards, this isn't always the case. When you go shopping at a flea market or a roadside produce stand to save money, you're unlikely to be allowed to use Plastic.
Furthermore, if you use cash instead of Plastic for your transactions, you may be able to bargain over the price and keep part of your cash in your wallet.

When you offer cash, salespeople who need to promote a product or sell a service are generally willing to give you a discount.

Otherwise, they'll wait for a buyer, potentially using Plastic with higher processing fees.
Unless you desire to reveal personal information, cash purchases remain anonymous, according to Reader's Digest. When you swipe a debit or credit card at the register, your financial information is exposed, including where you bank and, in some cases, where you live. Even if you trust the retailer you're shopping with; they can't always keep your personal information safe from prying eyes and identity thieves.
8. Cash Purchases Boost Value
According to studies, spending real money is more emotionally uncomfortable than swiping a card CNBC. With each transaction, you can watch your funds being drained. You'll pay greater attention to what you're buying and how much it's worth as your wallet grows lighter. Using cash also helps when you leave home with far more than you need. In case of an emergency
Cash is often the only method to buy what you need to survive natural disasters and other catastrophes. Keep funds on hand to pay for gas to get to a safer location, temporary lodging, and supplies like ice and water. When stores are without electricity, they cannot monitor and validate debit and credit card transactions.
9. Fewer Chances of Identity Theft
Paying cash eliminates the possibility of some anonymous criminal having your identity at their disposal. While the info sent to vulnerable computers via your bank card can reveal everything, pieces of paper stacked in a register will tell fraudsters absolutely nothing. 
10. Easier to Control your Spending
Seeing and holding the cash you owe in your hands will keep reminding you to spend less overall since all that money is genuine and very valuable. Merely looking and having that generic card with no monetary value of its own can never give you that feeling.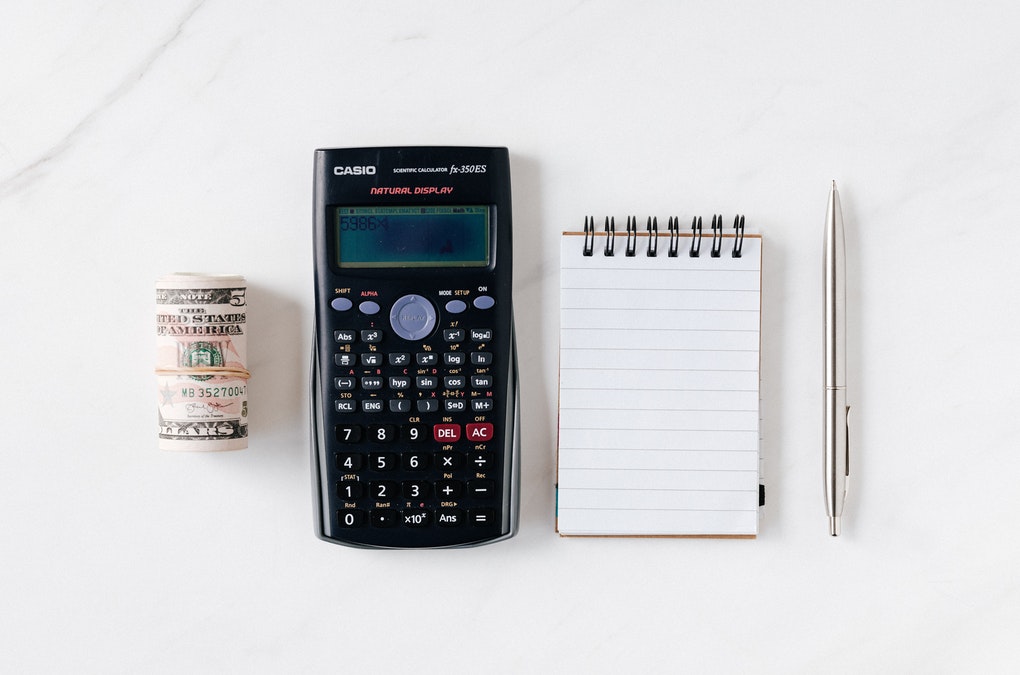 11. Some Places Require a Minimum Purchase Amount or Still Don't Take Plastic
Half of all small businesses won't take cards, most probably because they can't afford the fees. Some places refuse to take cards, even if they technically accept them, to override the price. Hence, it's always a good idea to keep cash on you to purchase from one of these places. 
12. The Psychological Dilemma
One cannot deny how hard it is to let go of our hard-earned cash. While cards make it too easy to spend money like swipe and you can bring home the latest Smartphone, a tab, clothes, or tools, the physical action of handing over your hard-earned cash to someone is a lot more complicated. 
13. Easy Budgeting for Discretionary Spending
Every household sets a fixed budget weekly or monthly to spend on essentials like groceries, bills, and other necessities; it is known as the discretionary budget.
When using cards for discretionary spending, they almost always lose track of how much they've already spent.
Let's say I've kept 70$ as my discretionary budget, and once I run out of it, I will have to wait until the following week/month before buying something.
14. Zero Consumer Debt
You won't have a problem with consumer debt if you're using cash, but it's easy to lose control while using credit cards as they enable spending the money that we don't have at the moment.
15. Delayed Purchase
People save up when they need to make a larger payment for a product or service they always wanted to own.
This gradual process may delay the purchase many times, and most people realize that they don't need that product or service after all.
Delaying purchases gives you time to do some introspection and thorough research and can help you get better developments and deals.
16.

Lesser guilt

You might feel less guilty about spending on yourself when you have some cash left at the end of the week. Undoubtedly, it can be saved too, but you can go out for a happy hour or something like that to enjoy the little pleasures sometimes.
17.
Change Jars for Kids
Now, it might seem childish, but a change Jars amuse kids. So if you're paying by cash and hate carrying those coins, you can always put them in that jar.
It can be a side saving for the kids, which builds up over time.

It will teach them the importance of saving gradually, and you can always drop by the bank to deposit it, to get pleasantly surprised.

So, the wise thing is to get a card or two and use it when necessary, but use cash every other time. Achieving a balance between the two can only bode well for your future fortune going forward.
Of course, an undeniable fact is it's much more challenging to keep track of every penny you've spent when you use cash, but it can work well if you care more about spending less money overall. While you might be compelled to use cards for big purchases, it is only wise to use cold hard cash for local discretionary spending.
Conclusion
Many individuals consider carrying cash to be a relic of a bygone era, thanks to the growth of plastic and digital alternatives to physical currency. Thanks to credit cards, it's all about quick transactions in today's world. Although cash rules supreme, "buy now, pay later" reigns supreme.
While there are numerous advantages to using a debit or credit card to make purchases, sticking to cold hard cash for your everyday transactions may ultimately benefit your wallet.
Let's take a closer look at how using cash rather than plastic can help you better budget your money, save more, and invest more.
As per CardRates.com, Americans built up $1 trillion in debt, with credit card usage accounting for $830 billion of that.
According to the site, more than 126 million families have credit card debt of more than $6,500.
Interest rates, yearly fees, and other fees can cause a consumer's monthly credit card payment to soar, trapping them in a difficult-to-break debt cycle.
Consumers may safeguard their credit and prevent unnecessary debt by paying with cash.
While there are numerous advantages to using a debit or credit card to make purchases, clinging to cold hard cash for your everyday transactions may ultimately benefit your wallet.
People who use a credit card are more likely to buy and spend more.
According to much research, people who pay with a credit card spend more than those who pay with cash.
Credit cards provide the enticing ease of "buy now, pay later," but people must be vigilant to keep track of their spending or risk accumulating large debts.