The covid-19 pandemic has dramatically affected people's lifestyles and the way they work. Many people lost their jobs, and many still find it challenging to make both ends meet. Income diversification is therefore getting increasingly popular. It has made it possible to experiment with new ideas, but it has also served as a backup plan if anything goes wrong. Here, we will look at ways to diversify your income and earn some extra cash at the end of the day.
There are only 24 hours in a day is one of life's few constants.
If you take on a part-time job, including being a ride-share or food-delivery driver, you will have less free time for other activities.
It also doesn't make sense to diversify your income if the attempt costs you your full-time job and you rely on that income to make ends meet.
Ensure that the additional demands of your passive business operations do not impair your job performance or jeopardize your health.
Restructure your effort distribution regularly. You'll want to rebalance your "portfolio" of income sources as part of your diversification process. If you discover that one source is more financially viable than the others, you should devote more time. If one source consumes much more of your time, you may want to discontinue it entirely.
What is Income Diversification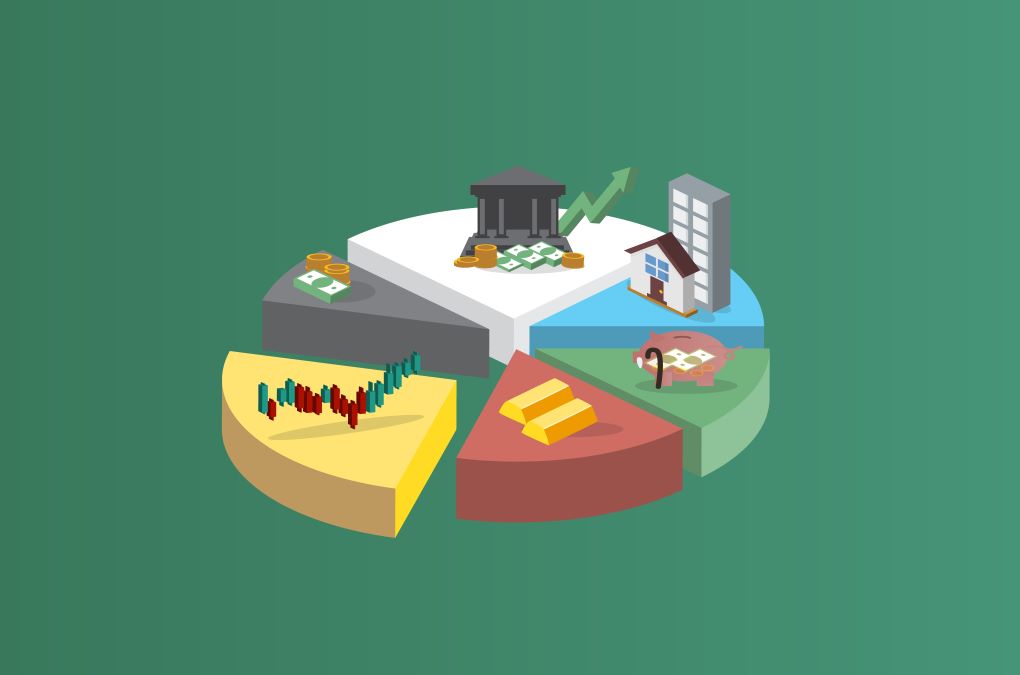 Income is classified into two types: active and passive. Active money is derived from a job with a company or from running a business. Rental property, royalties, and investment income can all provide passive income. You don't have to put in any extra hours to get it. It pays you even when you're sleeping.
Diversifying by earning additional active income necessitates a time commitment. Side hustles such as driving for a ride-sharing business, pet sitting, or consulting require you to work in your spare time to supplement your primary income.
Web-based businesses are an inexpensive way to generate passive income. Creating your own website can provide you with passive income through advertising, referral fees, and the sale of goods or services. Platforms such as Shopify make it inexpensive and straightforward for anyone to build and maintain an online store. The most significant investment is the time required to conduct research and develop a strategy.
4 Time Tasted Ways to Income Diversification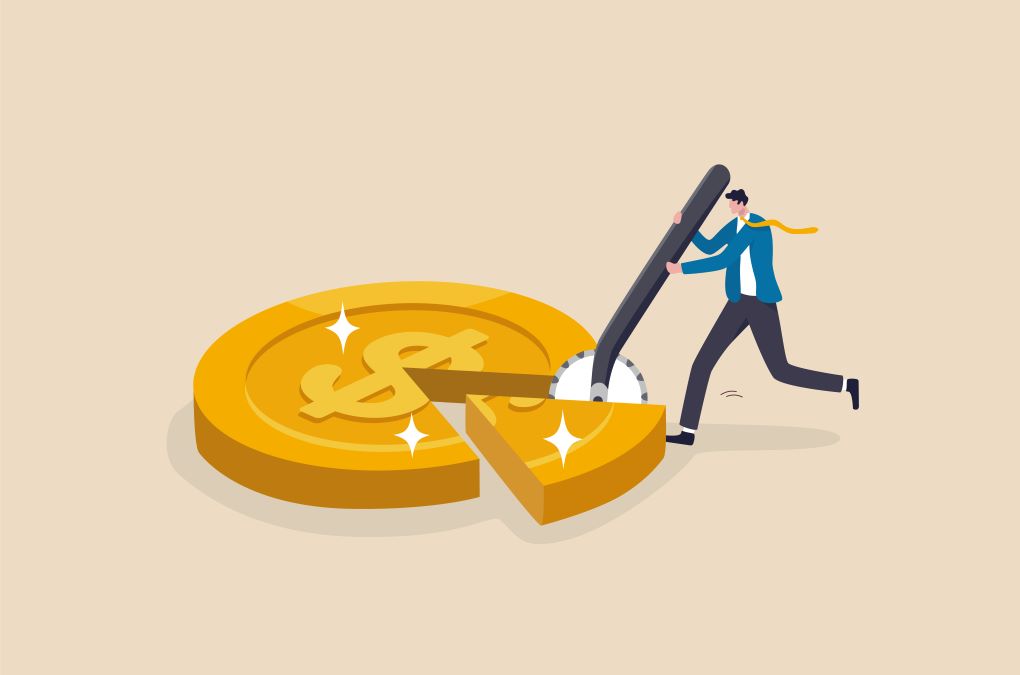 Passive income can work at you while you sleep and maybe a source of wealth creation. A diversified income can protect you from losing your main job or other downturns.
Diversifying your income by adding active income, such as driving for a ride-sharing company or taking on a "side hustle," is an excellent way to pay off debt or save money.
However, it necessitates a time commitment. Investing in the financial markets, possessing rental property, or starting a web-based business all offer opportunities to generate passive income, but do your homework first.
1. How to Earn Money Through Freelancing?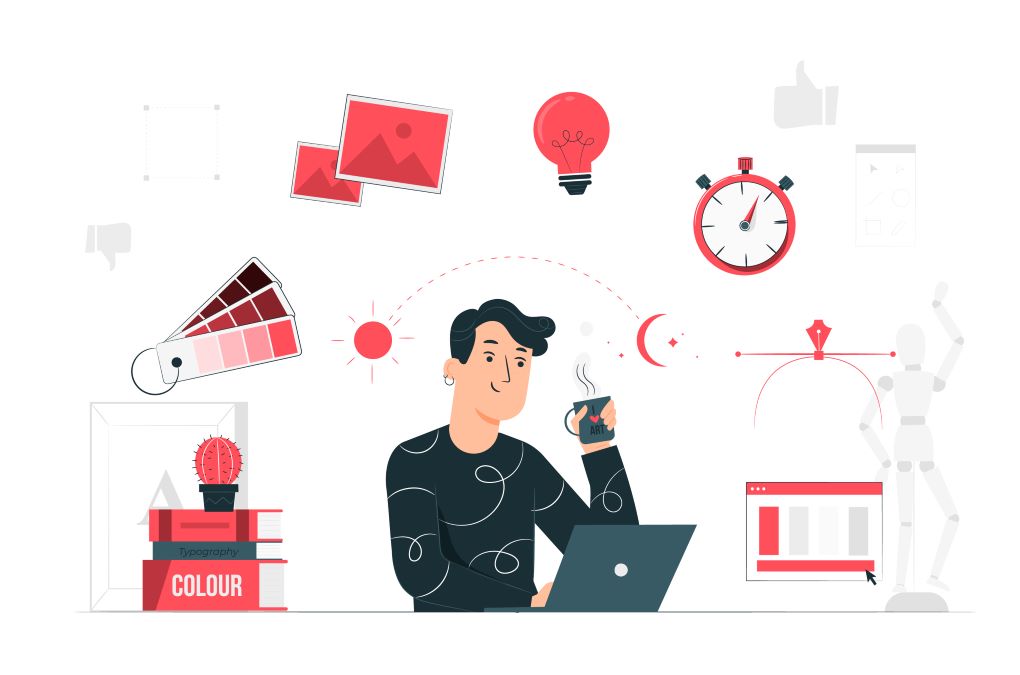 Freelancing is one of the most effective ways to earn a side income. In fact, many people even do freelancing full-time. Websites like Upwork and Freelance let people sell their skills from the comfort of their homes. Build a network and start taking up projects to earn some revenue. Some of the most in-demand freelance gigs include graphic designing, coding, content writing, data entry, etc.
If you want to start freelancing, you might be willing to take ANY paid work you can find on Fiverr or Upwork. However, as you advance in your freelancing career, you'll need to become more decisive about the kinds of work or the clients you accept.
Would you instead hire a jack of all trades or someone pro at doing one item and doing it well?
Suppose you were a prospective client looking for someone to fix your email campaigns so people actually sign up.
Write ads that persuade people to but, or update your outmoded website. Every time, I'll go with the expert.
For the past five years, the number of freelancers in the United States has increased yearly. This trend is expected to continue. According to a 2020 Upwork study, 36 per cent of the American workforce does freelance work, and freelancers earn $1.2 trillion per year.
Freelancing is suitable for anyone who desires more time flexibility. After all, you're the one who decides which initiatives to take on, so you have complete control over your timetable and workload.
Freelancing could also allow many workers to make more money than they might in a conventional full-time job.
Thirty per cent of freelancers quit their jobs to start freelancing, and 65 per cent of those people earn more money freelancing than those who did at their past workplace.
Furthermore, freelancers report a high level of overall happiness, rating their way of life four out of five stars in satisfaction surveys.
2.How to Earn Money by Selling Your Products?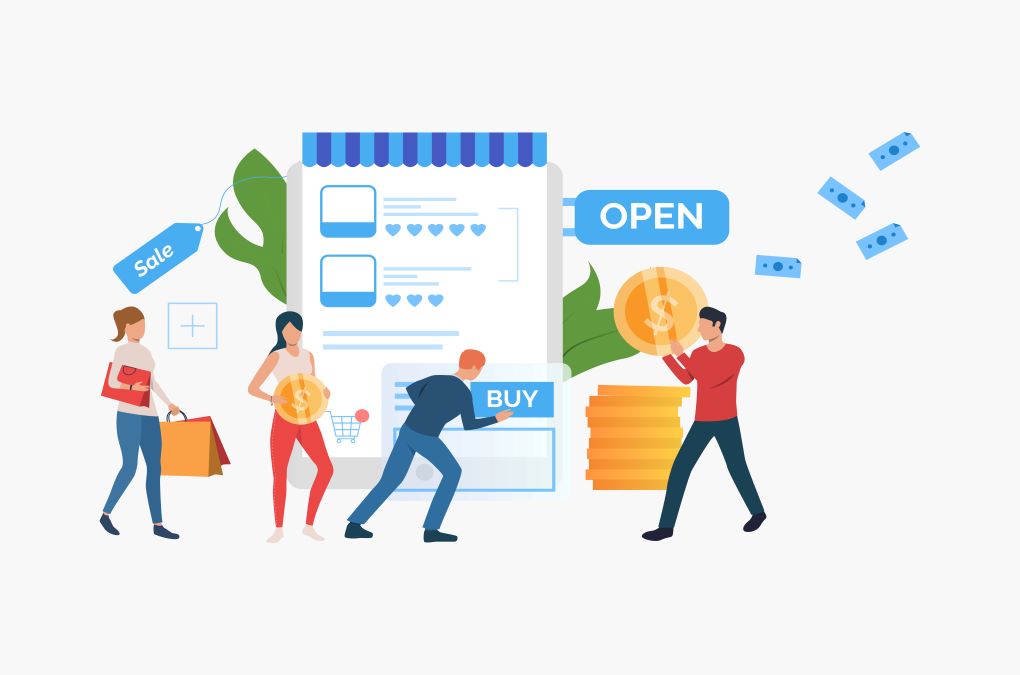 Suppose you can create your own product that may benefit the people. In that case, you can quickly sell it either through your own e-commerce website or other websites such as Shopify. You can also create your own online course and place it on various apps for earning money.
Here's a quick go-to list you must know:
Once you've created a prototype or specimens of your product, it's time to put it to the test.
Give the merchandise to family, friends, and acquaintances to see how they react.
Explain how the product works, and ask your samples to be genuine as to whether or not they'd buy it, how they'd use it, and any concerns they have about it.
Use this feedback to make your product concept. If the input is positive, you can create or start manufacturing more of the goods or services to sell it.
To have your product on the market, you must first decide how you want to disperse it. Some businesses sell their products through both the Internet and a physical storefront. Still, you can also sell your products solely through the Internet, especially if your item appeals to many people. Rent a booth at a local flea market or farmer's market to find buyers if you sell a very localized item. Suppose you prefer an indirect method of selling your product.
In that case, another option is to find a sales distributorship willing to sell your products to retailers.
Develop a marketing plan to evaluate the effectiveness of your product's benefits and features.
A marketing plan can also help you determine the best promotion strategy, such as displaying ads in parenting magazine articles if your product appeals to parents.
Some businesses sell their products through both the Internet and a physical storefront. Still, you can as well sell your products solely through the Internet, particularly if your item appeals to a large number of people. Suppose you prefer an indirect approach of selling your product. In that case, another option is to find a sales distributorship willing to sell your products to retailers. Rent a booth at a local flea market or farmer's market to find buyers if you sell a very localized item.
Develop a marketing plan to evaluate the effectiveness of your product's benefits and features.
A marketing plan can also help you determine the best promotion strategy, such as displaying ads in parenting magazine articles if your product appeals to parents.
3. How to Earn Money Through Affiliate Marketing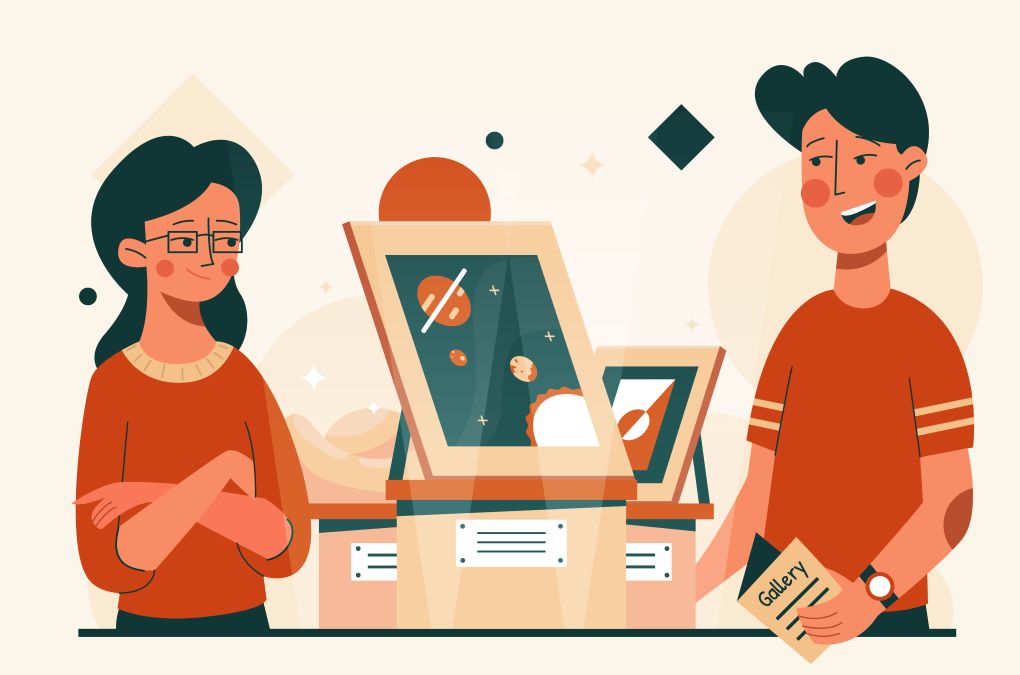 You can do affiliate marketing for companies to help them sell their products. The company pays you revenue each time you bring a customer to the company. Most bloggers use affiliate marketing as a side hustle. Before you can start generating affiliate revenue, you must first sort through a lot of information.
Even though you may be promoting various products and services, you will not be earning money online as an affiliate partner until you select and sign up for one of the various affiliate programs.
What constitutes an effective affiliate marketing strategy?
Select an affiliate business and affiliate good or service that you are already familiar with and use.
It will be simple for you to produce content to endorse products and make passive income if you do this.
Create an affiliate relationship, plan your affiliate method, and start earning money. It's entirely up to you, and it's directly related to how much time you can dedicate to the venture.
You can make a good living and make a lot of money with recurring commissions. Hungry affiliates are looking to give a hard worker a head start in affiliate marketing.
According to Google Analytics, the affiliate industry will be worth $8.2 billion by 2022. In 2017, the total was $5.4 billion.
The average affiliate marketing income is steadily increasing. Commissions range from 5% to 10% of the sale price or are paid flat.
In other words, you might only make a few dollars on a low-cost item, but you'll make a lot more money on high-ticket items. After you've signed up for affiliate offers, here are some ideas for generating additional affiliate income:
This cannot be overstated. Choose products that you use and can confidently recommend.
Maintain your product list short, especially when you're first starting out. Before you add affiliate links, concentrate on successfully boosting those products.
To drive revenue for the product, use a variety of traffic sources. Use your Facebook page, website, blog posts, emails, and other free resources. Make sure that your website is appropriately linked and placed in search engines.
Spend time researching so that you can select the best program. You want to be paid fairly. Your initial commission rate may be relatively low than you anticipate – a 10% commission would've been considered high.
4. How to earn Money Through Investments?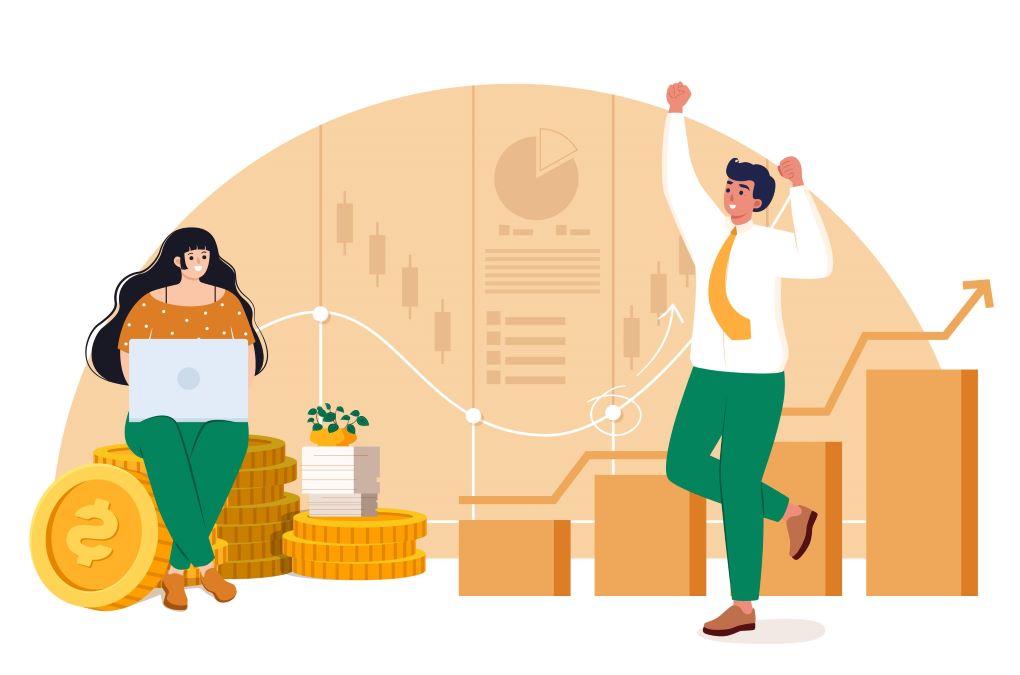 Investing your money rather than storing it up in a bank account is something you must surely do. It helps you earn money over time and is a crucial factor in financial planning. From stocks to real estate, there are numerous options available where you can invest your money in. Although it is highly unpredictable, cryptocurrency still draws people's interest in investments. Understand the market well and go for the assets that are most suited to your needs.
Saving and investing money are inextricably linked. You must first save money before you can support it. That will take much less time than you believe, and you can do it in small steps.
Income investing is intended to provide a consistent income stream in the present or near future. In contrast, growth investing is intended to build wealth that you will live off of or pass on to your heirs in the long term. While the two strategies are not mutually exclusive, they vary in how you invest and how you do it with your invested funds.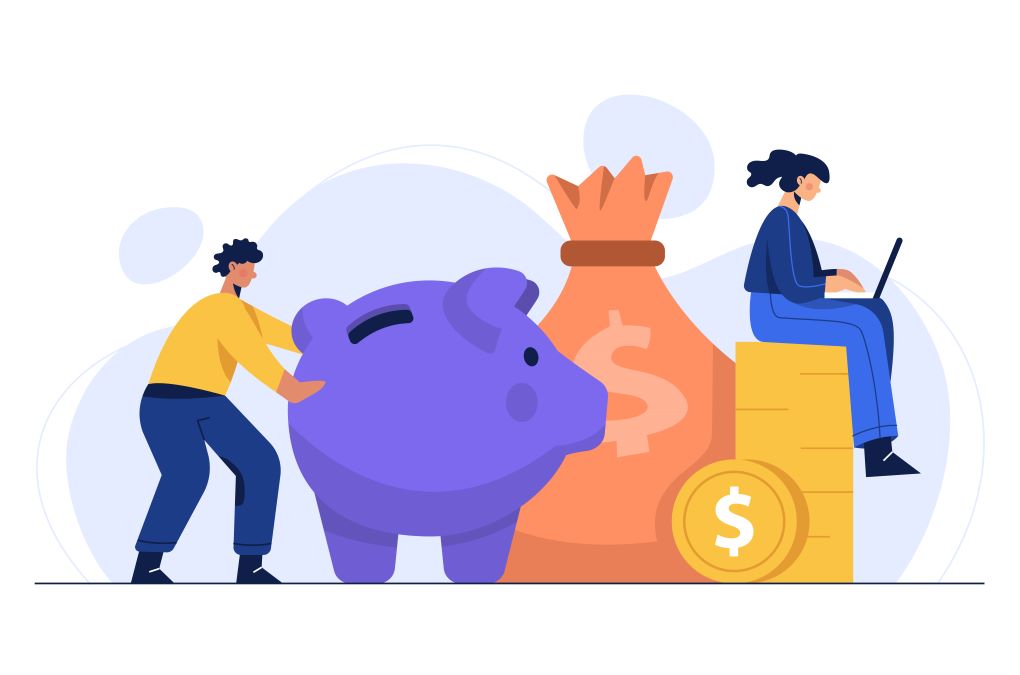 Every source of income will necessitate a time investment, whether it's a one-time investment at the start of the strategy or a consistent, devoted number of hours every week. Time management is the most challenging issue you're likely to face when diversifying your revenue sources.
Diversification is a strategy for generating multiple income streams from various independent sources.
It's a good strategy because various industries and income sources react differently to market conditions, resulting in a comparable balancing effect. 
For instance, if your management consultancy work begins to dwindle, you may notice that rent prices rise simultaneously.
Furthermore, as you gain experience in each area, your income will increase cumulatively, leading to a faster path to wealth and financial stability.
Keep in mind your top priority. Your primary business should be your primary focus; if any of your side sources of income begins to interfere with that primary focus. You should rethink your investment there. It is preferable to do one thing well rather than five things poorly.
When possible, delegate. Consider ceding some of your jobs in each area if you have the option. You could, for example, hire an assistant for your primary business or work with a property management company to manage some of your real estate tasks.