When you think about the type of vehicle you drive or how much you earn, all of the good stuff you possess, do you also wonder if you're doing the right things with your money?
Many people seem to have plenty of nice things, along with a good income and but their finances are a disaster or on the verge of falling apart.

It happens to people who appear successful and wealthy, so that it can happen to anyone.

Fortunately, you can look for signs that can tell you if your finances are headed for trouble.

 
Most of us choose to ignore the negative trends in our lives.
Many refuse to acknowledge their growing waistline or a deteriorating relationship, and sometimes even the signs of impending financial crisis.

Most personal economic meltdowns of the financial crisis are rarely the result of a one-time event happening over time, as they occur over time.

You need to look and be honest with yourself. The warning signs are pretty straightforward.

Here are a few which indicate that you're headed for a financial crisis.

 
Consumers on the verge of a personal financial catastrophe can take the required actions to save themselves if they admit that things are terrible.
You're constantly not paying your bills on time, missing payments, having trouble with your credit cards, tapping into savings or retirement, and arguing with your significant other over finances are all symptoms that you're flirting with financial crisis.

T

here are various options available to consumers to help them avoid financial hardship.

 
What guarantees do you have that it won't happen to you? Fortunately, there are warning indicators that will alert you if your finances are in jeopardy.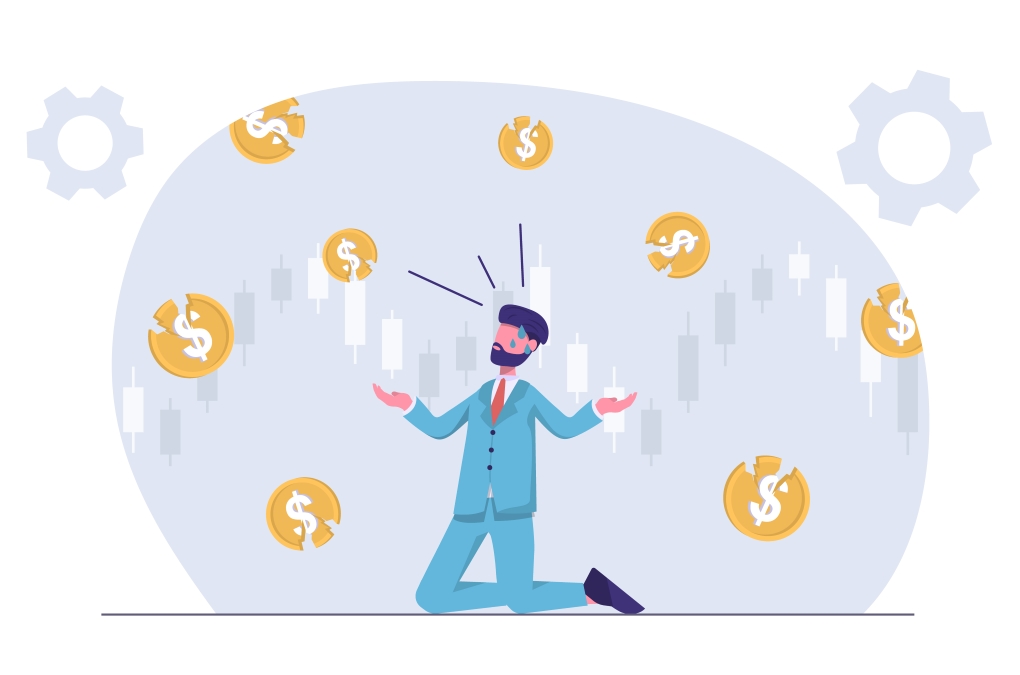 What are the Impacts of Financial Crisis on Personal Finances?
A financial crisis is an unexpected tragedy with many warning indications. Nobody wants to be in the middle of a financial crisis. However, most people will face financial difficulties at some point in their lives.
The current pandemic and the resulting economic issues have created the ideal climate for employment instability, which frequently leads to financial catastrophes.

The most excellent strategy to avoid a financial crisis

 is to be aware of the warning signals that you are approaching a financial crisis.

 

 
Do you ever question if you're spending your money wisely when considering how much you earn, the type of Mobil you drive, or all of the beautiful items you own?
Many people appear to have a decent job and a lot of lovely stuff, yet their finances are in serious trouble.

If this can happen to seemingly successful people, it can happen to anyone.

It's easy to fall off course regarding money management, even though we all have excellent intentions.
Although many customers believe they are smart with money, financial calamities tend to strike without notice. Many people don't realize they're on the verge of a financial crisis until it's too late.
They know what to do plays a significant role in getting out of debt and staying out of financial difficulty.

 
While the overall financial condition in the United States has lately improved, many Americans continue to face difficult personal financial situations.
It's critical to detect the warning symptoms of a personal financial crisis so you can take the steps necessary to avoid a financial crisis and get back on track before it's too late.

 
Although the symptoms that you're on the verge of a financial crisis may not be visible when taken separately, a combination of a handful of these should raise an obvious red flag for any consumer.
However, you can recognize unhealthy money habits early on with a bit of mindfulness and avoid long-term consequences.

You don't have to go it alone, thankfully.

There are several free financial resources available to assist you in getting back on track.

 
Here are several warning indicators to look for, as well as activities you may take to avoid a catastrophic financial catastrophe. 
6 Pointers to Check for a Financial Crisis
1.
Make the Most of Your Liquid Savings
In a financial crisis, cash accounts such as checking, savings, money market accounts, and certificates of deposit (CDs) or short-term government investments will be the most helpful.
It would help if you started with these resources since, unlike stocks, index funds, other financial instruments, and exchange-traded funds (ETFs) in which you may have invested, their value does not fluctuate with market conditions.

 
It means you can take your money out at any time and not lose any money.
Except for CDs, which generally require you to forfeit some of the interest you've earned if you shut them early, you won't suffer early withdrawal penalties or pay tax penalties when you withdraw your money, unlike retirement accounts.

 
How much money do you require for a month? It is determined by your financial commitments as well as your risk tolerance.
Wait until you have several months' worth of cash in liquid accounts before investing in stocks or other higher-risk assets.

 
You overdraw your checking account many times in a year: Overdraft fees only make the situation more challenging when you're already struggling to pay your bills with your available income. Overdrawing your account can be because of these reasons: 
Poor money management skills: Having sound finances requires regular and undivided attention. While there can be some bills that might take longer to clear than others, it's essential to do whatever is viable to stay on top of your pending balance.  
Overspending without realizing it: Have you designed a specific budget for yourself? Are you following it? Is running out of money before the end of the month a regular occurrence? Ask yourself these questions, and you'll understand the problem better and maybe find a solution for the same.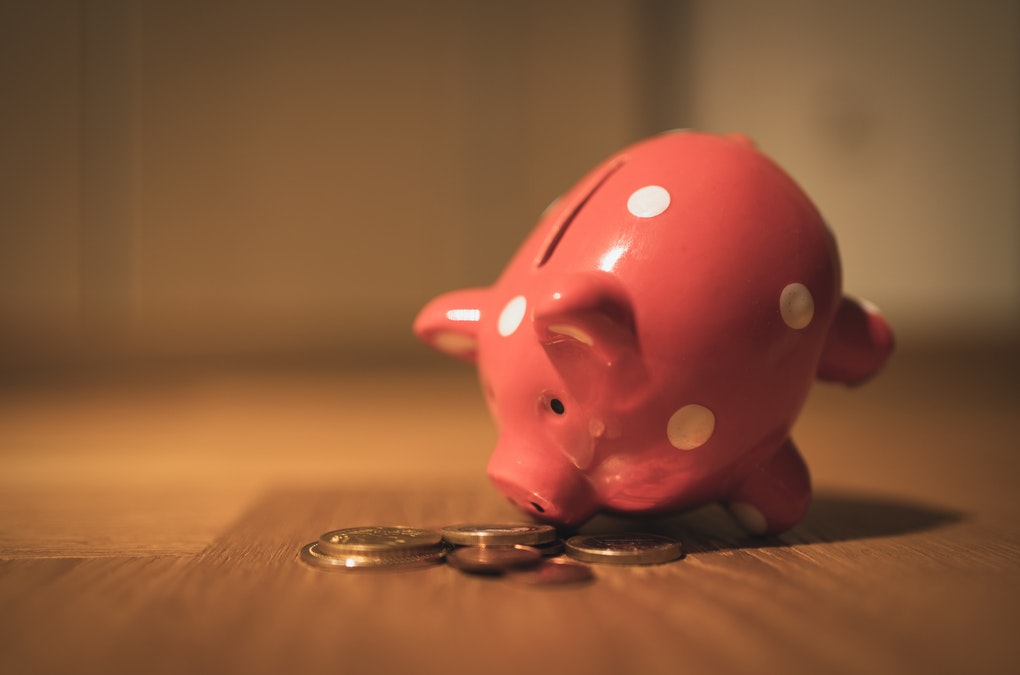 2.
You Don't Have a Backup Plan in Place.
Emergencies are a common and expected occurrence in everyone's life. It might be anything from a medical emergency to a job security issue.
Given that no one is immune to such circumstances, you should prepare for them by setting aside money for an emergency fund.

If you have an emergency and don't have any dollars set aside, it's an indication that you're on the verge of a financial crisis or a meltdown.

 
Saving is a better financial cushion than any credit. All it takes is the loss of a job or that one unexpected bill, and you're in dire straits. You're headed in the wrong direction financially if you cannot make the payment.  
You may not be in a financial position to construct an emergency fund if you are dealing with an emergency and do not have any sources of finances to solve it.

If this is the case, you should start looking into any grants and resource programs offered by state, local, or non-governmental organizations to assist you.

 
After you've dealt with your emergency, you should try to put together an emergency fund that's at least 10% of your overall net worth or income.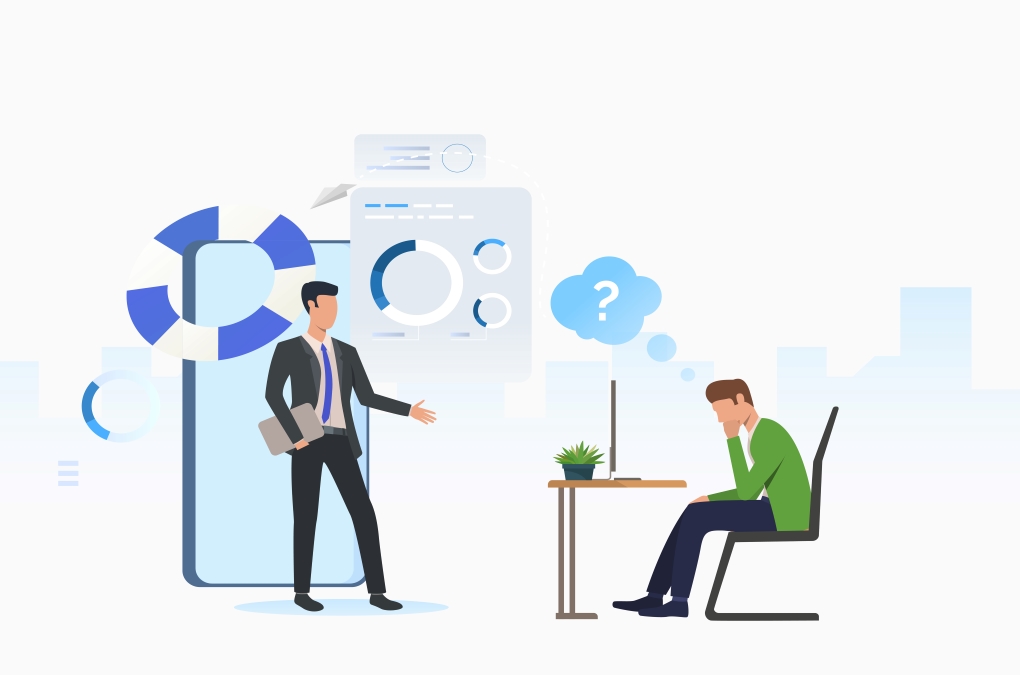 3.
You Spend More Money Than You Bring-in.
If you spend more money than you earn each month, you will eventually run out of money. Some people avoid facing this fact by consolidating their obligations into a mortgage, vehicle loan, or credit line.
Unfortunately, this will only help you if you first address the issue that led to your debt.

You'll need to make some adjustments to your budget to spend less than you earn. Otherwise, all you're doing is postponing the inevitable.

 
Do you know how much money you spend against how much money you make?
The only way to find out is to keep track of your expenditures, stick to a budget, and watch your bank account increase month after month, all without using credit.

 
We all agree that we should save a little money each month, but you can't save if you spend more than you earn.
According to American Consumer Credit Counseling, being in the red month after month is incredibly stressful and can lead to serious financial troubles.



Relying upon one-time financial events: Few extremely optimists count on a significant tax return or an inheritance to balance their financial situation.
Arranging your finances is essential to keep the problem under control without needing periodic injections of extra income to get by things temporarily.

It is also a sign of financial distress, but you don't have the means or the will to solve it in a better way other than building imaginary scenarios in your head for it.

 
You can figure out where to start with tiny modifications by looking at what you're already doing.
A few modest adjustments will get you started on the road to making wise financial decisions, but it all starts with tracking your spending and creating a budget.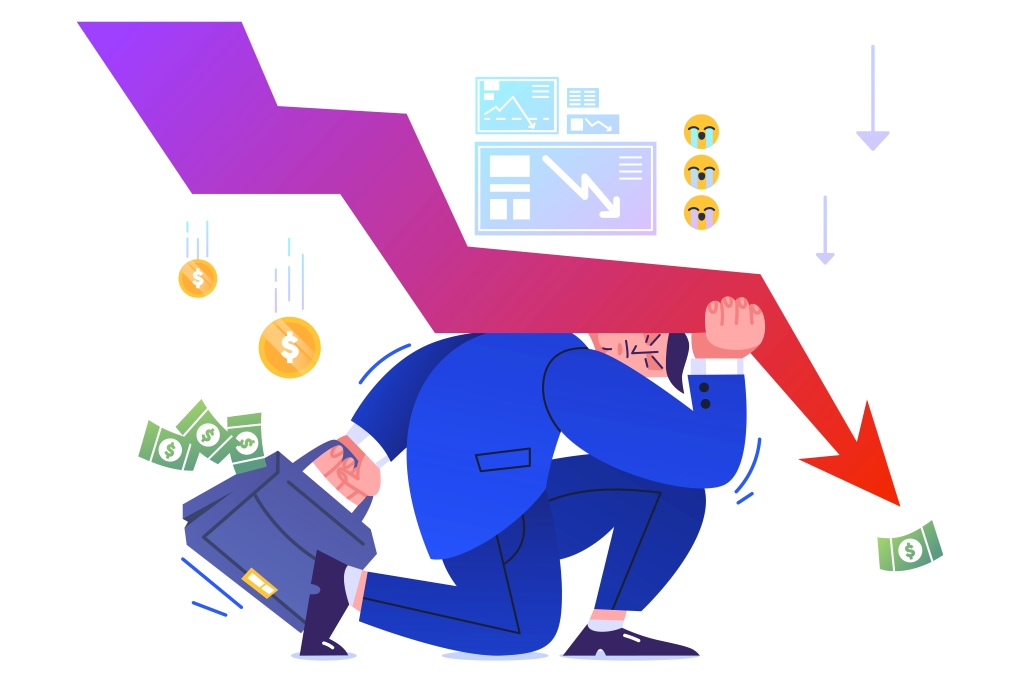 4.
You are Late in Paying Your Debts.
Struggling to make timely payments on your invoices is a solid symptom of an imminent financial crisis.
Late bill payments might result in more significant fines, which can negatively influence your credit score.

Late bill payments may also indicate an incapacity to meet these needs, implying that you will need credit to pay them.

You may be eligible for financial relief from late fees, depending on your circumstances.
These service providers may have programs and processes in place that allow you to pay in smaller, more manageable installments without affecting your credit score. 
You may have a problem if you can't afford to pay much more than the minimum payments on your credit cards or lines of credit each month.

 

It can take 20 to 30 years to pay off a credit card if you merely make the minimum payments each month.
If you're in a rut, click here to find out how to get out.

 
Ideally, you should pay off your credit cards or overdraft in full each month and pay down your line of credit balance.
Of course, there will be instances when you must make exceptions, but try to avoid using more credit than you can return in three months at these times.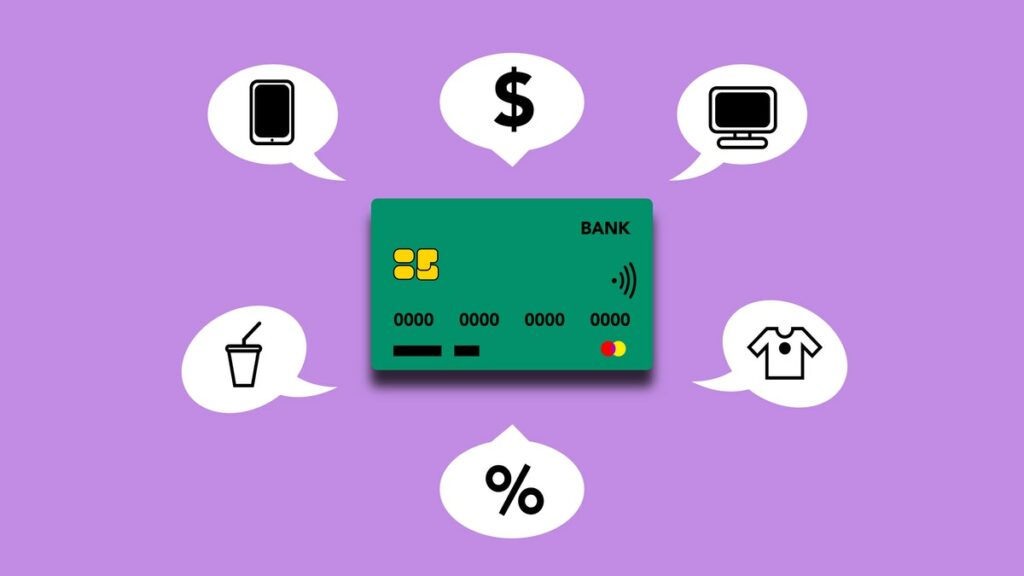 5.
You Rely on Credit Extensively.
If you frequently use credit cards, even for highly tiny and insignificant transactions, this is an indication that you are spending more than you earn.
Using credit excessively might lead your debts to expand, lowering your net worth.

It's also worth noting that credit card firms thrive on this type of usage, which is frequently accompanied by hefty interest rates.

 
You're always close to the limit of your credit cards: When you're above 35% utilization, your credit score starts taking a hit.
You may want to acquire another line of credit when you're in this situation and are desperate to work things out.

However, this is only a short-term solution with a worse long-term outcome.

Furthermore, if you cannot settle the debt within the specified time frame, usually at the end of the month, interest will be charged on the sum.

It would help if you worked to reduce your reliance on credit cards while also improving your financial health and ability to address all of your obligations adequately.

 
If you can't borrow from your friends or family, you should seek debt assistance and support from reliable non-profit lenders. 
If you're borrowing money to pay your payments each month, it's a sign that you either need to make some substantial financial changes or that you need quick financial assistance.


It could have started innocently with a debt consolidation loan or a balance transfer to a credit card with a cheaper interest rate.
However, as you continue to struggle to make ends meet, your good intentions have taken on a hazardous life of their own. 
Stop the cycle as soon as possible and figure out how to balance your income and expenses.

Avoid making extreme "all or nothing" adjustments because they are the most difficult to maintain in the long run.

Start by cutting additional costs by half and work your way up as you become acclimated to living within your means.

It may not appear to be a simple task, but your choices will become more complex the longer you wait.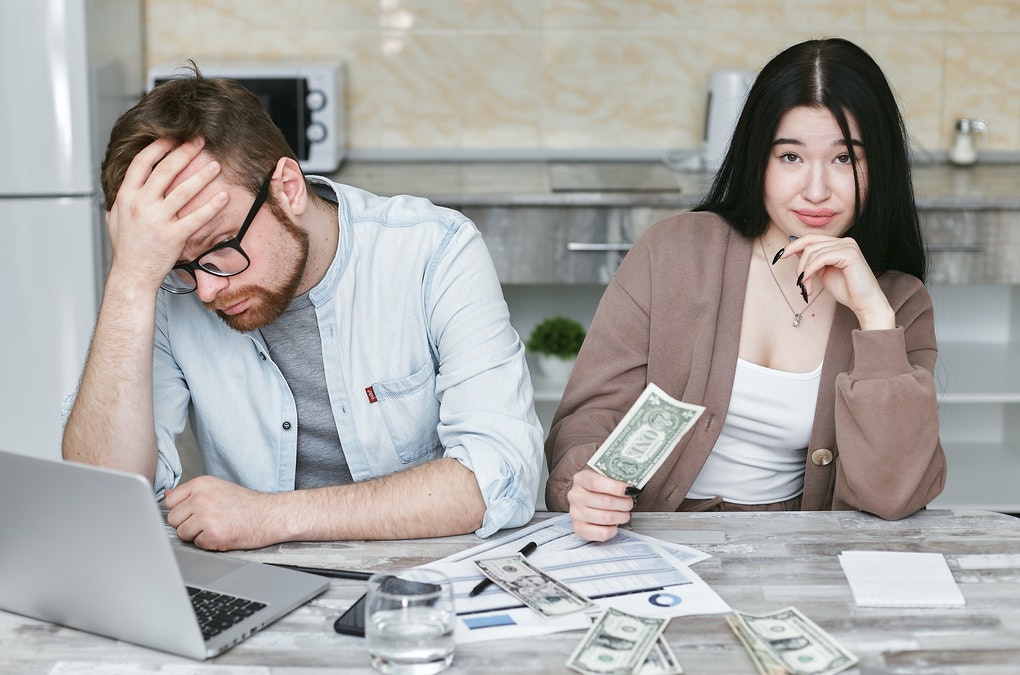 6.
Using retirement funds to pay bills.
While it is technically not stealing, it is a good sign that the present is shaky; hence, you feel the need to steal from your future self.
You're likely incurring penalties and taxes and killing compound interest by making early withdrawals.

Since you have a limited amount of time to replace those savings, you are jeopardizing the well-being of your future.

 
Turning into a financial liar: Are you lying to your partner and still making purchases? Are you excessively shopping or gambling your paycheck away?
If you're going to great lengths to conceal your behavior and have lost control of your spending, you are at risk for severe financial trouble down the road.  
Using a home equity loan for filling the financial gaps: Using a home equity loan to purchase something that you cannot afford at the moment or to pay bills is a warning sign.
Think thoroughly about borrowing from the equity in your house. You're putting your home at risk, and your family can suffer because of you. 
Do yourself a favor and begin working on a solution if you recognize one or more of these financial warning signs.

If and when these situations start to pop up, it's only a matter of time before it gets significantly worse.

Start making wise decisions and strengthen your finances. You'll be glad you did it.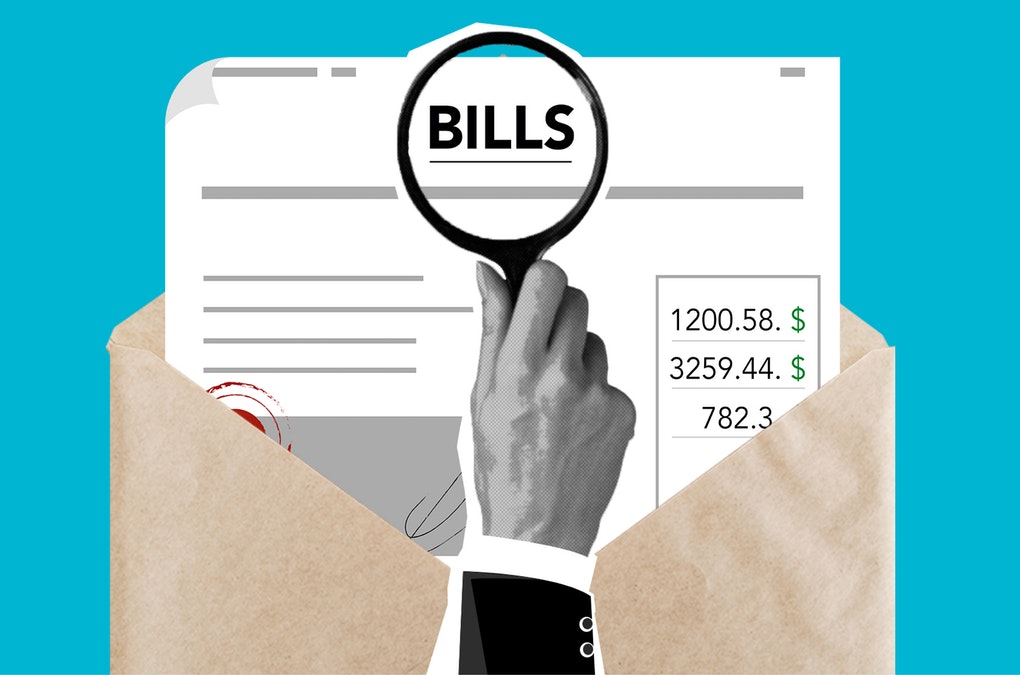 Conclusion
Do you feel as though you're in the midst of a financial crisis? Do you have the feeling that everything is going well but that the rug could be yanked out from under you at any moment, leaving you stranded? Do you believe you're on your way?
You could be heading straight into financial ruin if you don't have the correct financial procedures in place to keep you afloat.

 
According to a Bankrate.com analysis, many Americans are just one step away from the significant financial crisis.
Only 38% of those polled have enough cash on hand to meet an unforeseen emergency.
As a result, recognizing these warning signs sooner rather than later will help you better prepare.  
Living paycheck to paycheck: If you're living paycheck to paycheck, you might be on the verge of a financial crisis. Even a single financial emergency might throw your finances into disarray.

 

Savings are dipping – It may appear harmless now. On the other hand, dipping into your savings can have long-term consequences.

 

Failure to pay debts on time: Late payments result in additional fees and might negatively influence your credit score. After just one late payment, certain companies will raise your interest rate.

 

Credit refusal: If creditors refuse to offer you credit, it's a warning that you're on the verge of a financial meltdown. It usually indicates that your credit score is relatively low and that you have a lot of debt.

 

Credit card limit reached or exceeded: Your credit score is heavily influenced by your credit utilization. As a result, being close to or above the credit limit will negatively impact your credit. These can have negative consequences, such as loan denials or exorbitant interest rates.

 
The anxiety that comes with money concerns can be terrible. The fear of falling into a financial quagmire can dominate your thoughts.
To be in a financial crisis, you don't have to "check off" all of these boxes. Just one of them could indicate that you're in over your head and need to hit the reset button — get your act together and reclaim control of your finances!