Money management isn't a skill that comes naturally to everyone. You cultivate over time through several financial learning and habit formation to reinforce the financial success behaviors.
One of the few goals of a person's life is becoming wealthy. Hence, several people look for opportunities that promptly make them rich.
The most successful and wealthy people have numerous traits to preserve their wealth and a definitive status in society. 
We might talk about the net worth of these billionaires and their success stories but getting this wealthy wouldn't have been possible without being disciplined and making intelligent choices in life. Here are a few financial habits of successful and rich people that we might learn something from:
Looking at the tactics and behaviors of financially empowered people can help you develop more excellent financial management skills.
What distinguishes them from the rest of the gang?
Getting your finances in order is similar to starting a successful business. It can be a multi-decade endeavor that takes forethought, skill, patience, and a little bit of luck. The typical millionaire can also be the next-door 20-year-old instant success. Given the length of the journey ahead, you have every reason to get started right away.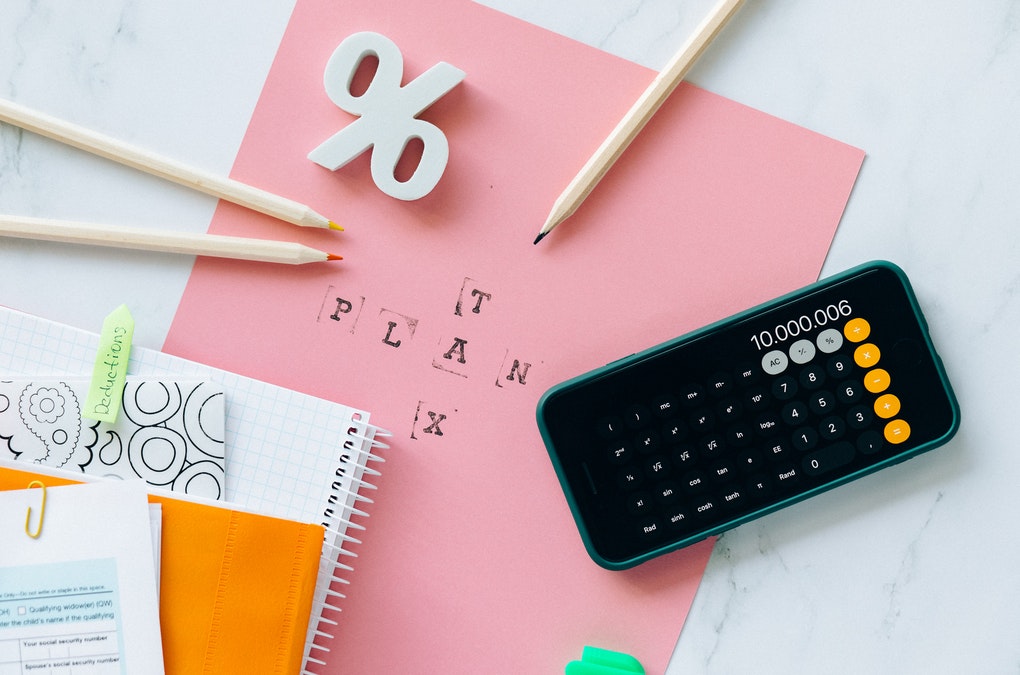 How to Solidify Your Finances?
Discipline is the key to financial success. Even if you have a large salary, it is simple to waste it by buying extravagant purchases, blowing over your restaurant budget, and failing to check your spending to identify areas where you may save money.
At its most basic level, personal financial management entails acquiring a thorough grasp of your financial condition to maximize your assets in both day-to-day life and long-term planning.
Personal financial management is an ongoing and challenging task that can leave even the most financially savvy person befuddled or short-sighted.
Financial management is a trickier notion than ever before in a society where assets and investments move swiftly.
One of the most crucial steps is understanding what a complete financial plan entails.
However, when you begin to put the suggestions in this article into practice, it's essential to realize that education should never end when it comes to money management.
It's critical to keep learning and adapting, whether through reading current publications, consulting specialists, or simply keeping on top of any information and statistics necessary to your money.
Prioritize your financial goals after you've written them down. This kind of organization ensures that you give the most attention to the most critical tasks.
You can also list them in the order in which you want to attain them, but a long-term goal like preparing for retirement necessitates working on it alongside your other objectives.
Here are examples of how to clarify your financial objectives:
Set long-term financial goals, like paying off debt, purchasing a home, or retiring early. These objectives are distinct from short-term goals, such as saving for a great date night.
Set short-term goals, such as sticking to a budget, strategically reducing your spending, paying down debt, or not using your credit card.
Prioritize your goals to aid in the creation of a financial strategy.
We've all heard about the billionaire who resides in a modest two-bedroom home and has achieved financial success.
That person became a billionaire for a reason: they recognized the importance of keeping spending low and saving, and as a result, they constructed a secure future for themselves.
7 Traits of Financially Empowered People
1. Very successful people always create goals for themselves.
Many people don't understand the concept of saving for their own sake. It is pretty easier to attach your savings to a clear goal, like a college fund, retirement, a car, or home that you want to buy!
However, accomplished people use their goals as motivation and understand this very clearly.
You should write down your financial goals and estimate how much money you aim for?
If you are running on the clock, figure out how much you have to save each month from striking your goal.
Otherwise, you can allocate some amount toward each month's goal and build these expenses into your budget.
They sometimes establish challenging objectives for themselves and strive hard to achieve them. It is, in my opinion, one of the most critical positive habits you may aim to emulate.
There are various primary objectives that you can pursue. These are your primary objectives. You won't be able to accomplish them in a few months. However, precise definitions are required.
After you've determined your core objectives, you can select smaller objectives to work toward first. These secondary objectives will help you achieve your primary goals.
Here are some examples of goals one could set:
By the end of the year, you should have saved 10,000 USD.
For the entire year, set aside 50% of your income.
Every year, make the maximum contribution to your retirement funds.
Purchase a home within the following two years.
In the next two months, pay off a little loan.
After you've set some goals for yourself, you'll need to keep track of your progress. If you aren't on your way, you must take action to increase exponentially.
Goals may appear simple, yet they are compelling. It will energize you. It will also aid you in having a strategy.
2. Making financial decisions can be fraught with risk.
There will always be risks and advantages to consider, whether choosing terms for a house loan or attempting to figure out how to manage retirement money.
For long-term savings, it is best to invest your money early on.
It should be noted here those savings are not intended to be used within the next four to five years because you could lose money instead of gaining it as the markets can fluctuate more often than not.
Mutual funds can be a great beginner's choice for new investors because they offer immediate diversification.
They're a bundle of various bonds and stories that you purchase together, and this helps ensure that you don't lose all of your savings if one bond or stock you're invested in does poorly.
You can invest money in a taxable brokerage account or a retirement account.
You should avoid operating from a place of fear or even other negative emotions and allow those emotions to guide your financial decisions.
Instead, rely on the numbers:
Calculate the total interest paid throughout a loan.
Compare savings options based on specified earnings rates.
Choose the option that is best supported by the math.
3. One thing that wealthy individuals are aware of is their wealth.
Not just that, but they often understand what assets and liabilities they have. They are aware of the actual value of the portfolio.
Although it appears to be straight, many people have difficulty valuing certain assets.
Many people, for example, value their car as if it were brand new. An automobile, on the other hand, depreciates rapidly. It most likely lost a third of its worth just by leaving the store. And the majority of people are unaware of this.
The temptation to overspend isn't always easy to avoid, but it's crucial if you want to become wealthy someday. Most people find it hard to avoid the advertising pull in the consumerist culture.
Several will buy things they don't need to impress people they don't like. It restrains their ability to save for the future.
It often leads to debt that troubles them for years afterward.
Inflation is one of the main reasons why investing is so important. Furthermore, many people place an excessive amount of emphasis on money.
Cash is risky since it does not provide more significant returns than inflation. As a result, it is constantly losing value.
Creating and adhering to a budget is the first step towards your end goal. You must prioritize your essential living expenses and save for rainy days like a down payment for a house, retirement, or even a vacation.
Desires cannot be entirely stopped, but they can be restricted. You will have to save up for some time before you can afford to buy more oversized items on your want list. It is much better than taking anything on a credit card debt.
It's critical to tell the difference between a real asset and one that depreciates quickly. It's also important to be aware of your liabilities.
Many people mistakenly believe they are affluent because they have many assets. They do not, however, account for their liabilities.
4. People who are financially empowered people educate themselves about money.
They are aware of the many assets in which they can invest. They are well-versed in the concepts of inflation and the stock market.
You must be familiar with your country's financial principles. You must be aware of it if you want to succeed with your finances.
You must understand how your country's taxes operate. It would help if you comprehended why inflation is necessary and combat it.
Sometimes, people are unsure about investing their money correctly or planning for their future.
However, successful people always push themselves to learn more and manage their money better.
It can be done by reading articles online along with financial books. You can also rope in a financial advisor for more personalized support.
Another important consideration is that you should be familiar with your country's retirement system.
You would not be able to build a suitable retirement plan if you are unaware of this.
You can achieve your goals faster and improve your financial situation by incorporating these habits into your life.
It will take time, but you will see the difference over time if you hold the fort long enough.
Finally, you will not develop financial plans until you educate yourself about money. If you want to be financially empowered, you must forecast what will occur in the future (on average, of course).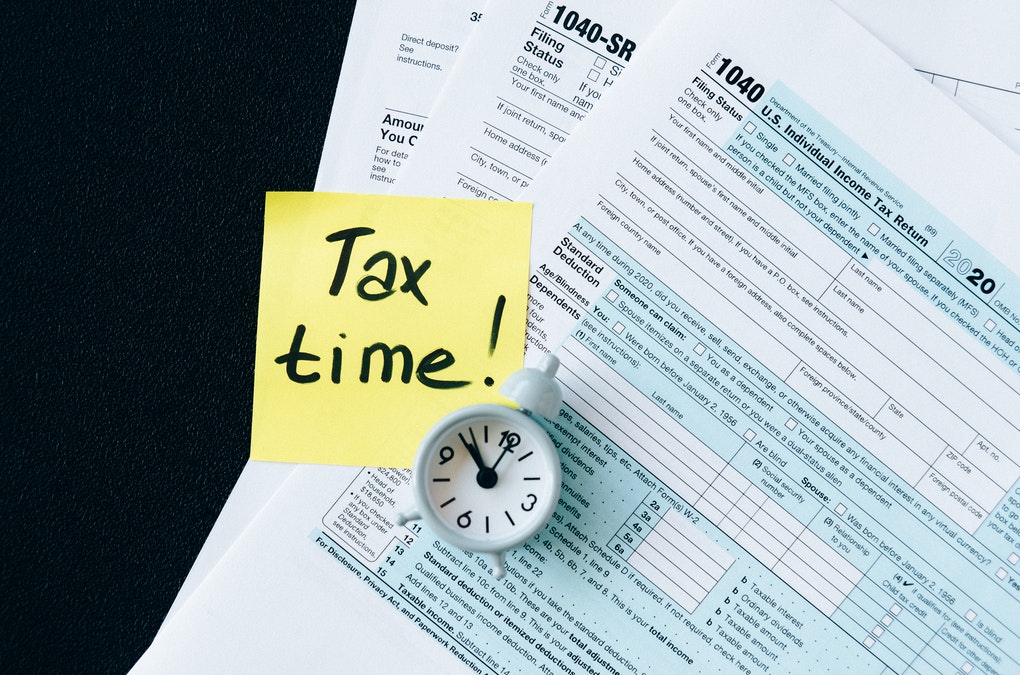 5. They Save Money on Taxes.
Are you getting the most out of your tax deductions and paying the least amount of money in taxes? You could be overpaying the government if you aren't, and that's money you should be saving instead.
It's critical to keep an eye out for tax-saving possibilities that could help you save money come April.
Contributions to a retirement fund, for example, can boost the net worth and long-term savings while simultaneously lowering the amount of tax you owe this year.
If you're unsure about the nuances of these tax deductions, seek advice from a tax specialist.
6. Debt repayment is a top priority for them.
Financially empowered people realize the significance of getting a college education, the equity-building opportunity to purchase a home, and the importance of preserving their emergency fund using accessible credit.
However, they are conscious that interest can be a strain on their resources, so they prioritize paying off debt on time, if not ahead of schedule.
Individuals also know how to pay off their debts promptly.
Given the substantially higher interest rate on credit accounts, paying off a credit card balance always takes precedence over making extra payments on student loans or a mortgage.
Financially empowered people do not take on bad debts. They also use outstanding debt as a source of leverage.
The majority of people incur debt for destructive purposes. Taking on debt to purchase an expensive car that you cannot afford is not an acceptable excuse to take on debt.
Your financial condition will only become worse if you have imperfect obligations.
It would help if you strived to avoid high-interest bills like vehicle loans and credit card debts.
When it comes to debt, one solid rule of thumb is that you should never borrow money to acquire something that will depreciate over time! As a result, taking on liability for a vacation is never a wise idea.
7. They keep a considerable portion of their income as savings.
You must aim to save no exact figures each month to get the life you want and become rich. It gets easier to finance your long-term goals and address financial emergencies if and when they arise when you save.
You can open up a savings account and set automatic deposits from your checking account each month. It so you don't have to remember the money transfer on your own.
You can base how much you have to save on the budget you've made, or you can decide to allocate a certain percentage of each paycheck toward savings.
Like the 50/20/30 budget, some budget models advocate saving 20% of your income.
However, you can start with a lower amount, like 10%, and try to raise your savings amount by 1% each year if this isn't feasible for you in any way. You can also put tax refunds, year-end bonuses, and other unexpected windfalls toward savings.
Final Words!
There is a reason why certain people are financially empowered. Luck does not play a large part in most circumstances, except a handful. Very successful people have good routines.
Thus, after going through all the measures, it has to be understood that financially empowered people have no fixed number of criteria. But we can round up them to some basics to work on at the present moment.
The Basic Set of Principles:
The First and most Valuable Asset
Your most precious asset is you. Financially empowered people are constantly studying and learning.
Your skills and abilities determine your earning potential. It is critical to find a vocation that you enjoy and devote your time and energy to.
The Philosophy towards Life
Successful people have a good attitude toward life and intense patriotism. They are grateful for the opportunity to reside in the United States.
They think America is a terrific country to live in since you can start anywhere and end up wherever you want.
For most individuals, this is the most difficult of the 12. Financially empowered people understand that if you make a dollar, you can't spend a dollar-fifty for long.
Can you survive on twenty-three thousand dollars if you make twenty-five thousand?
Is it possible to live on $45,000 if your income is $50,000?
Is it possible to live on $75,000 if you make $150,000? Yes, it is true!
Remember, income is just a variable to experiment with proportional alterations!
A Goal gives you direction and great inspiration.
When you concentrate on doable steps, it helps you reach your goals. However, inspiration alone will not bear any results; you need a tremendous amount of motivation. Motivation may wear out if you don't focus on the big picture.
It is the key secret behind the money habits of some of the most successful people.
They focus on the actionable steps, like what can be done today, tomorrow, and in the future. They set temporary goals to measure their progress and expend most of their energy on achieving bigger goals.