Sound financial management improves operational visibility and promotes a better grasp of the statistics at all levels of the company or school.
The benefits of financial management ensure that investors have faith in the company.
Investors are often on the lookout for evidence of security in a company's operations.
Effective financial management provides for the proper balance of risk and profit maximization.
Several savvy shoppers around you are masters of coupon cutting and purchasing things on a budget.
However, if we dig deeper, those aren't the only ways to save money. You're essentially leaving lots of free cash on the table if you don't take advantage of all the life hacks available to you.
You can cut hundreds and thousands of dollars a year from your budget with a bit of creativity and effort. You can also find ways to earn more money without working more. You can also handle a few small items on your to-do list that you've been putting off.
Learn to lower your spending and increase savings when you're focused on reaching your financial goals.
You will be able to pay off debt, build your investment portfolio, meet other financial goals, and buy your first home if you make more money and manage to save some of it.
Better decision-making is also endorsed by financial management. It becomes easier to derive answers based on the conditions of the scenario when essential facts are conveniently accessible due to digitalization and organizing.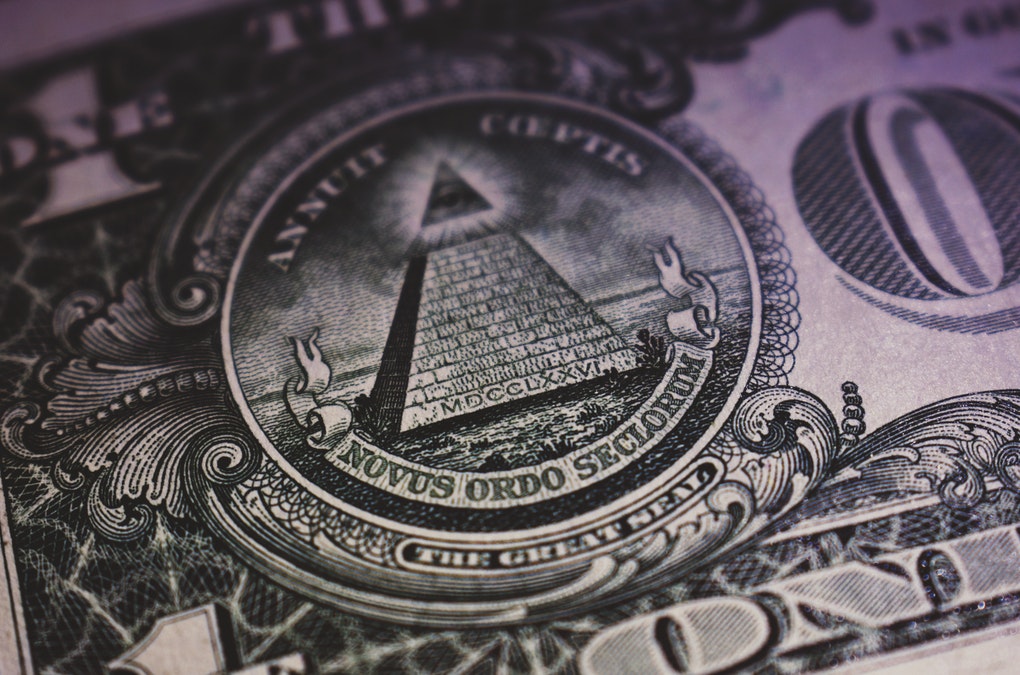 What is Financial Management?
Making a budget is an essential financial lesson that can be overstated. The only way to ensure financial security for you and your family is to stick to a budget.
For many young individuals, college is their first exposure to financial management. On the other hand, many students are unprepared to manage their funds.
One of the most common causes for students dropping out of college is financial difficulties, generally caused by poor personal financial management.
Life is stressful enough with having to worry about your finances. Too many people spend their nights fretting about their finances or their weekends reading over complicated financial spreadsheets.
It would help track your assets and expenditure without breaking a sweat in your economic life.
Many Americans fail to keep a budget despite being one of the most beneficial financial tools available. Here are some of the unintended effects of failing to budget.
When you think of ways to spend an evening, you might picture yourself cuddled up with an excellent book, camped out in front of the TV, or having dinner with friends at a restaurant.
Most likely, spending a couple of hours with a spreadsheet and calculator isn't at the top of your priority list.
However, if you don't set aside some time to construct a budget and then commit to sticking to it, your financial situation is likely to deteriorate. Here are a few of the negative repercussions of failing to budget.
College students can feel secure in managing their cash by practicing fundamental money management strategies.
There are simple methods available to assist students in avoiding these frequent money management blunders.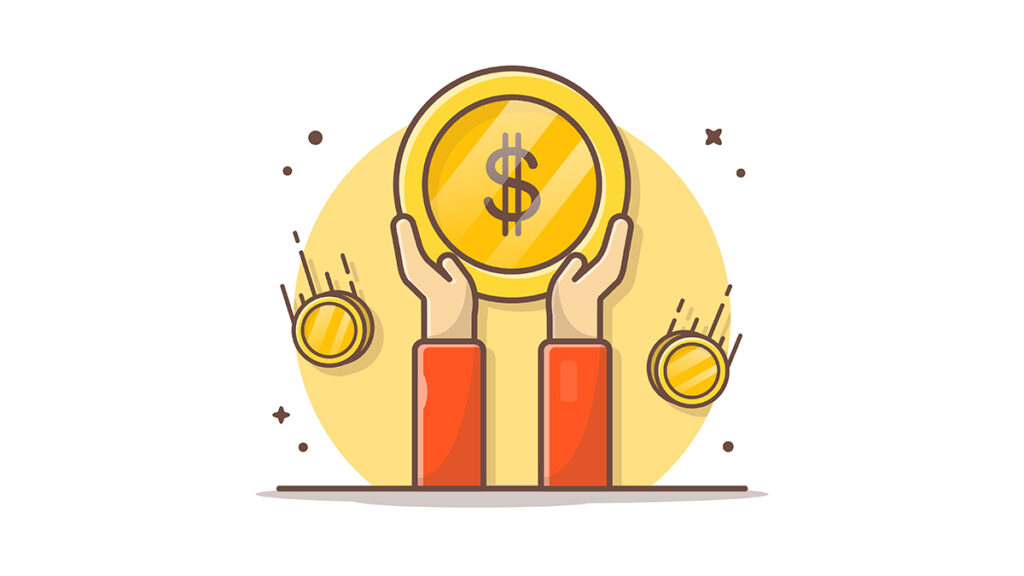 What are the Effects of Financial Mismanagement?
1. You Excessively Spend
It's simple to overspend when you don't know what you can spend or how much you spend each month.
You're guessing if you don't budget. Guesswork leads to overspending, debt, late fees, and hardship as a money management technique.
2. You're Unprepared in the Event of an Emergency
Life is both unpredictable and costly. Job loss, medical bills, unplanned auto repairs, huge vet expenditures, and other unforeseen circumstances can throw your life and finances into disarray.
It's impossible to plan for everything. However, having an emergency fund might help you get through difficult times.
When you need emergency money, it doesn't arise out of anywhere. Allow for it in your budget.
Budgeting permits you to save money that you would have spent on something else and put it towards becoming prepared.
One unforeseen expense can put you in a difficult financial situation that could take years to come back. And if you don't have a budget that includes emergency savings.
3. You are enslaved by debt.
You might be tempted to use your credit card to purchase something you desire, thinking you can pay it off later. Of course, you don't know for sure because you don't budget your money. You decide to deal with it when the bill arrives.
Or, even worse, you run out of money before payday because you don't keep track of your earnings and expenses. So you use a credit card to cover your living expenditures. Then there's the bill.
You don't have enough money to pay off the bill in total, so you settle for the bare minimum. The greater the interest rate, the more expensive your original purchase will be and the longer it will take to repay it.
4. Your financial targets will be missed.
Suppose you don't realize where your money is going. In that case, you'll have a more challenging time cutting back on spending and enabling cash to put in the bank — or, in the case of retirement, a 401(k) or IRA. And this could be detrimental to you in the long term.
5. Your credit will be harmed.
Excessive spending to the point of credit card debt might harm your credit score. That's because credit usage, or the extent to which you use your available credit, is a crucial element in establishing your credit score.
If you have a big credit card load, your credit score may suffer, making it difficult for you to buy a home, rent an apartment, or even find work.
However, you run the danger of overspending and harming your credit without a budget.
6. You're Powerless
Every day, you put in a lot of effort to meet your responsibilities and create a decent life for yourself. If you don't know where your money's going at the end of the month, you'll feel empty and unhappy.
What happened to it? What was the point of all that effort?
It appears that you have no control over what happens to your money.
A budget alleviates the unpleasant sensation of being out of control. Budgeting allows you to reclaim control over your finances.
Before the month begins, you instruct your money where it should go. You keep to your spending plan. You'll feel like you're in charge of your money, not the other way around, by the end of the month.
7. Constant Anxiety Over Financial Constraint's
Stress is another side effect of not budgeting. According to the American Psychological Association's 2020 survey on stress in America, money is a significant source of worry for 64 percent of individuals.
Money troubles induce stress, whether it's debt collectors phoning you all the time, a payment you can't pay, or worrying about your finances.
Stress has been shown to have both physical and emotional consequences. Chronic stress is linked to a slew of health issues.
Some of the stress-related health issues have been connected to premature death.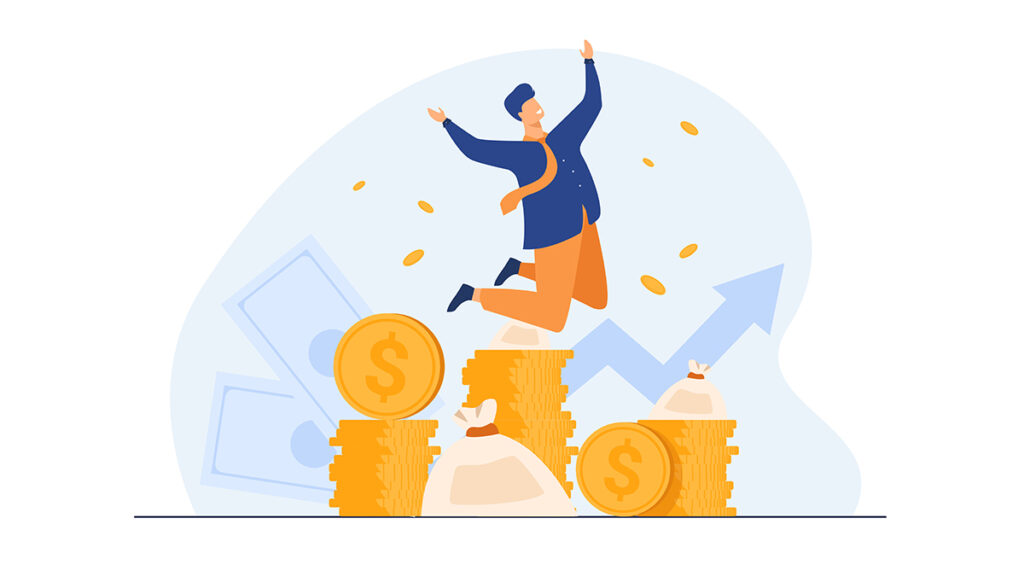 Best Budgeting Hacks to Save Money
Here are some money-saving tips and hacks that can help you save money now so you can do well financially into the future:
1. Place an online grocery order.
If you have trouble resisting impulse purchases at the grocery store, consider ordering your goods online.
The advantage of ordering groceries online is that you'll know exactly how much you're going to spend before you leave the store.
You also can remove something from your cart if you go over your grocery budget.
Make a food plan to avoid being tempted to eat out.
The most significant problem area for spending is the cost of food, for several people. Fast food is a convenience that can build up quickly since the prices keep going up. You nearly always come out ahead when you consider how much it would cost to make the food independently.
It is still a little challenging to save on your food budget.
A menu planning service might be the hack you need to save on your grocery bill. It makes sure the food you buy does not go to waste and can help you stop eating out and spending money on junk. The service lists and provides new recipes to cook each month or week.
Food is by far one of the most expensive expenses. Every month, people waste hundreds of dollars on food.
Make sure to prepare easy meals that you'll love, so you don't feel compelled to stop for food on your way back from work. When the week begins, prepare a meal plan to stay within your monthly budget.
2. Keep the savings account distinct from your other accounts, so you don't get tempted to touch it.
If you're prone to impulse purchases, you've probably had to delve into your money to get something you wanted in the past.
Keep your savings entirely separate to avoid this happening again.
Consider opening an online savings account or keeping your savings account distinct from your checking account. Make it more difficult to withdraw money from savings.
3. Have a budget check-in with your spouse or family once a week.
Commit to holding a weekly budget discussion with your spouse (or the rest of the family) to help you stay on the same page. You can log your costs, check-in on how you're doing for the month, and talk about any weekly financial objectives you have at these meetings.
Who knows, you might even begin to anticipate your weekly meetings. And I almost guarantee that your overall communication with your partner will improve.
Regular money check-ins with yourself ensure that you work toward your financial goals and stick to your budget. It doesn't matter how much hard work it seems to be initially.
Remember, it's essential to know how much of your money is going and how much you have at the end of each month. It also observes how well you are sticking to your budget.

Whenever you spend a substantial sum of money, check in with someone.
Find someone who can help you keep track of your expenditures and hold you accountable. The very thought of checking in with them would most likely dissuade you from purchasing the first place.
4. Delete all your credit and debit card information from internet retailer websites.
Thanks to online shopping, spending money has never been more accessible or handier than now. On Amazon, you can practically buy something with a single click of a button.
Remove all of your debit and credit card details from the sites and internet retailers where you prefer to shop to help you avoid impulse purchases.
The added process of reaching for your wallet and bringing out your debit card may deter you from purchasing. This budget and money tip can help you keep more money in your bank account.
5. Make money saving a habit.
Setting up automatic transfers for your savings is one of the most straightforward budgets and money tricks. Get someone to do it for you rather than push yourself to save money every month.
You have the option of having money deducted directly from your paycheck or removed the day after you are paid. You won't even notice the money is disappearing after a while. If you want to put additional money into a Roth IRA or a separate savings account, this is the way to go.
6. Maintain a minimal budget and thrive on less.
The minimalist lifestyle is becoming increasingly popular. I can understand why! To gain the benefits of living a simpler life, you don't have to go all-in on minimalism.
Maintaining your budgeting simple and living on less is a good idea.
Living on less will allow you to concentrate on the more essential aspects of your life.
You'll be startled to learn that you could enjoy it.
Having budget meetings regularly with your family or spouse is a great way to bring your budget on the right track.
A budget meeting says that you look over your savings, spending, and the progress of your financial goals regularly so you can make changes as and when required. It's an absolute must for married couples and any couple that shares finances.
7. When paying with cash, haggle over expensive goods.
Use your haggling abilities the next time you're making a significant monetary buy. Whether you're buying appliances or getting your car fixed, paying cash upfront will almost always save you money.
8. Create a monthly budget.
Allowances are not only for children. If you're prone to overspending, it's time to set aside a monthly budget for yourself. It will teach you how to regain control of your finances, forgo impulsive buying, and save money for the things you desire.
Please take out your monthly stipend in cash and place it in an envelope. It's gone once it's gone.
9. Make use of cash for problem categories.
It might not be realistic or practical to move to a cash-only budget based on your lifestyle or spending needs.
However, you may consider switching to a cash-only budget for problem categories.
For example, consider taking out a certain amount of cash each week or month for your clothing budget if you always go over this category. It will help you stick to a budget, even in your problem areas.
Some other common areas for overspending are entertainment and grocery money.
You must keep the receipts of the previous months if you want to look at how you spent the money within these categories. This way, you can determine when you run into issues and further study your spending.
Dividing up your money into weekly or monthly allotments is more prudent for problem areas such as overspending on clothes and groceries.
It ensures you won't be out of money in the middle of the month and be stuck with no essentials.
10. Install budgeting software on your Device Such as MoneyPatrol
Sticking to your budget can be much easier if you have any easy-to-use budgeting app on your phone. It's a great way to access your budget anytime, anywhere, and to track how and what you're spending in real-time.
Most budgeting apps easily sync with your computer. It makes it easier to stay on the same page, spending-wise. These apps also permit you to check how much money you have in each category quickly. They help in preventing overspending.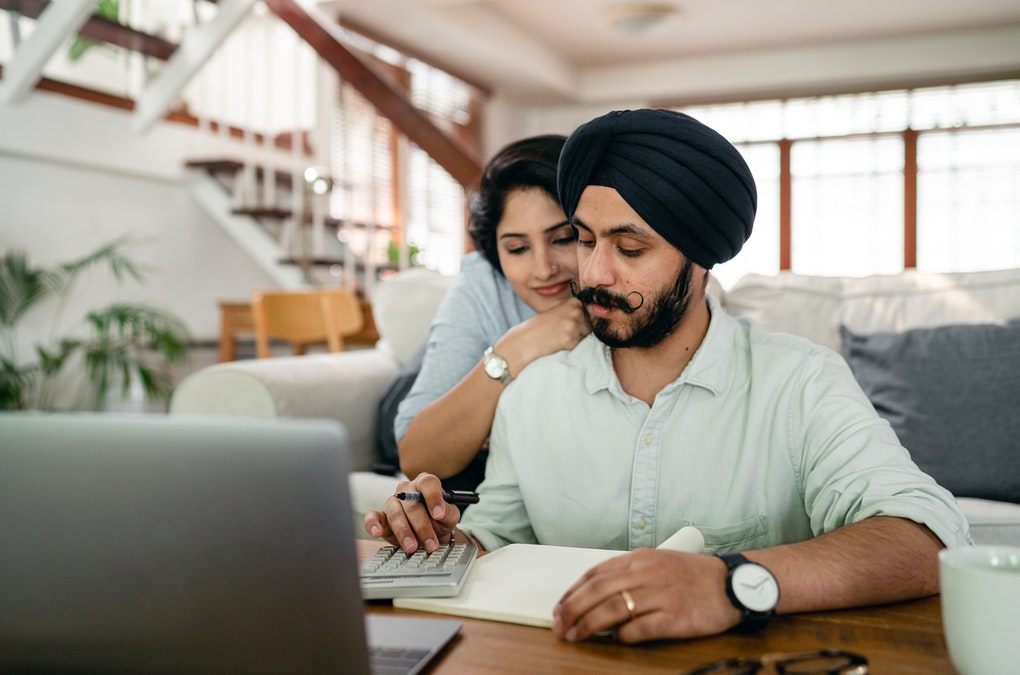 Conclusion
After the proper determination and mindset to exert better control over one's finances, a budget remains the most helpful tool at your disposal to improve your financial situation and to get control of your finances.
However, following a budget can be complex for various reasons, from sitting down and budgeting to not finding any easy-to-use funding that is helpful in the long term.
It may lead to you repeatedly making the same budgeting mistakes, not to mention the many misconceptions about money and budgeting.
Budgeting is hard work, especially in the first few months. However, you are still adjusting to any potential lifestyle changes, getting organized, and simply getting familiar with the idea of being on a budget.
A budget is a spending plan that considers current and future income and costs.
A budget helps you keep track of your expenditures and ensures that your savings are on schedule for the future.
Set specific financial goals for yourself and refer to them frequently.
When paying with cash, haggle over expensive goods.
On social media, follow folks that urge you to save even more and spend less.
MoneyPatrol allows you to keep track of your spending to the penny.
A budget binder can help you keep track of your finances.