A high-interest savings account offers more than just a haven for your money. Because of the greater interest rate, cash inside a high-yield account will increase faster than money in a typical savings account.
They're a terrific tool for helping you increase your savings and reach your financial goals faster because they provide much greater interest rates than standard savings accounts. They can also help you safeguard your money from inflation or, at the very least, reduce the losses that come with it.
Savings accounts with high yields can be very beneficial, especially if you keep them for a long time.
Even if the economic damage from the coronavirus outbreak has reduced savings account interest rates to roughly half of what they were a year ago, you can still earn more than ten times the national average.
In reality, a high-interest savings account makes excellent sense if you haven't yet developed an emergency fund or are working toward achieving a financial goal within the next two years. You may need to keep your savings account placed at a single institution plus your checking account with another as a trade-off for earning much more.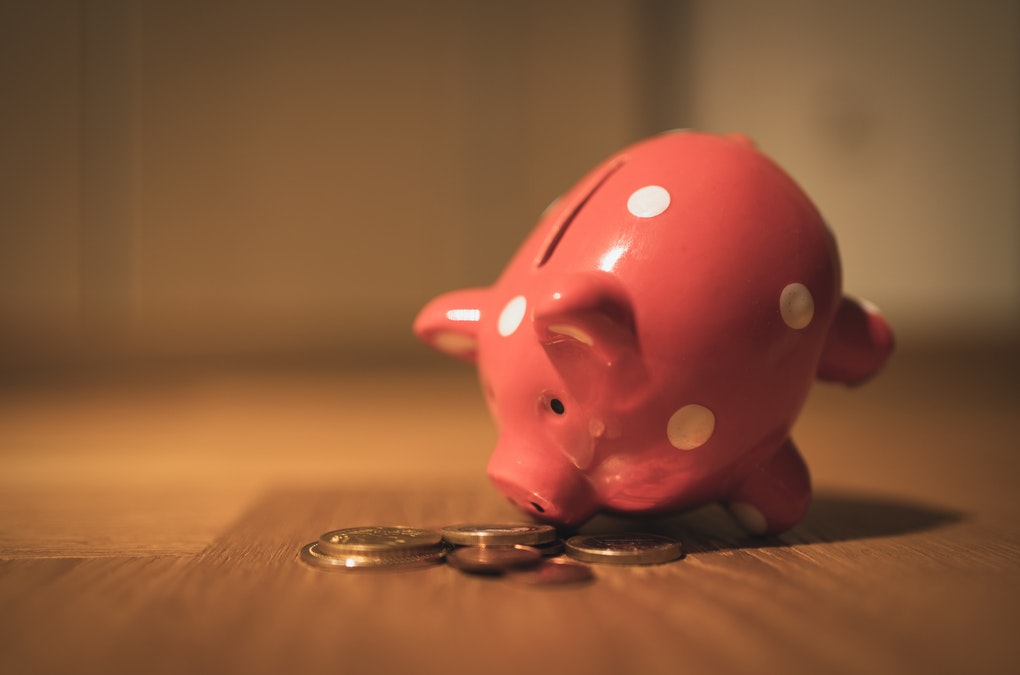 Why Have a High-Interest Savings Account
A bank account that helps you deposit money at a higher-than-average return is known as a high-interest savings account.
While an average savings account pays only 0.05% annual percentage yield, a high-interest account, also known as a high-interest savings account, earns much more — sometimes 20 to 25 times more in interest.
These accounts are typically federally insured, up to $250,000 per depositor, and are usually easily accessible online if you're not comfortable going to the bank.
They'll even help you to get more interest in your money and boost your savings balance without much effort on your part.
You'll also discover that the federal law restricting withdrawals from a savings account to six per monthly cycle applies to all types of bank savings accounts, whether regular or high-yield.
Savings accounts with high yields can be very beneficial, especially if you keep them for a long time.
They're a terrific tool for helping you increase your savings and reach your financial goals faster because they provide much greater interest rates than standard savings accounts.
They can also help you safeguard your money from inflation or, at the very least, reduce the losses that come with it.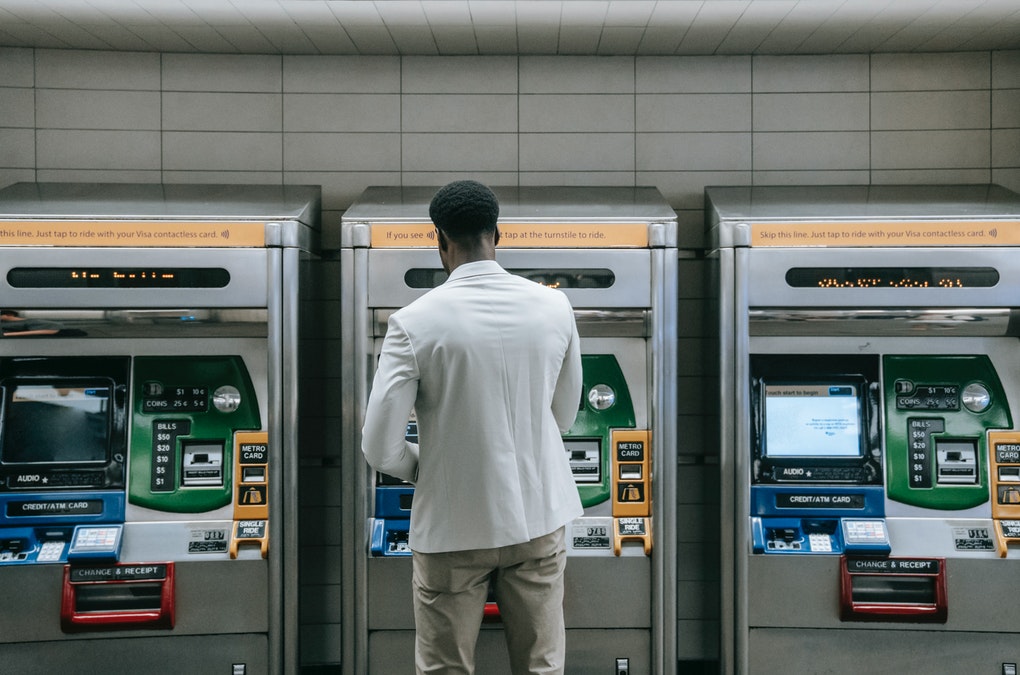 How to Choose the Appropriate High-Interest Savings Account?
Begin by looking for banks with the highest rates; anything above 1% APY is a good return. Then look at the requirements to earn that rate.
Some banks allow keeping a certain amount of money in the savings account, such as $10,000 to do so' whereas others offer a competitive rate without little or no requirements.
However, always choose the account covered by the Federal Deposit Insurance Corp. (most banks notify on their websites that they are members of the FDIC), or if it's the National Credit Union Administration or a credit union.
It would help if you considered whether you'd have access to ATMs, good customer service, remote deposit features, and the quality of mobile apps.
Consider the Following When Choosing a High-interest Savings Account
The best high-interest savings account depends upon your needs and preferences. However, here's what everyone should look forward to in a high-interest savings account:
The FDIC should ensure it
It should offer high-interest rates
It should charge no fees, or the fees should be waived easily
It should be from a bank with good reviews.
While this may seem strange at first if you're used to having both accounts at the same bank, today's electronic transfers between institutions. And the speed with which they can be executed makes transferring funds between your checking account at Bank A, and your savings account at Bank B a relatively simple process.
You may also discover that, unlike traditional brick-and-mortar institutions that provide a one-stop-shop for all of your banking needs, high-interest savings accounts generally have limited features or give few, if any, other products.
Many don't offer to check accounts, and even fewer supply ATM cards, thus all deposits and withdrawals to the savings account must be made via electronic bank transfer or, if accessible, mobile check deposit.
But rest assured that one key aspect of traditional savings accounts. And their high-yield counterparts are the federal insurance you receive from the Federal Deposit Insurance Corporation (FDIC) and the National Credit Union Association (NCUA) against bank and credit union failures (NCUA).
If you're thinking about opening an account with a new institution, be sure it's a member of the FDIC or NCUA.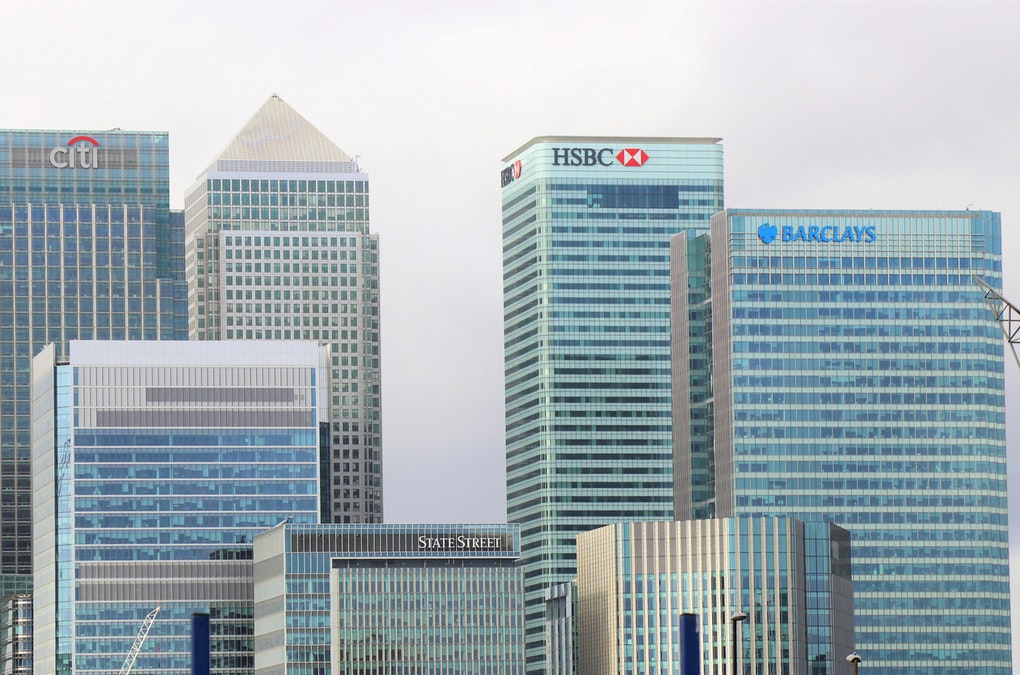 4 Reasons to Have a High-Interest Savings Account
These accounts are outstanding when it comes to emergency funds. The interest rate boosts your savings balance while the money is parked in a safe place.
This money can be kept away for short-term goals, like a big vacation or a down payment on a house.
There's no risk of losing your principal amount as there is with investment accounts, as you'll know you're earning interest, along with the savings accounts.
However, investment accounts are better for longer-term savings goals, such as retirements, weddings, and more, as their returns are higher over time.
Depending on the credit union or the bank, there will be different ways to access your funds. You can withdraw cash from an ATM, have money transferred to a linked bank account, or wire it to another account.
1. You will be able to earn more money.
High-interest savings accounts allow you to earn more interest on your money. The average annual yield on a typical savings account is only 0.09 percent.
Interest rates on high-yield accounts are substantially higher, sometimes approaching 1%. It can have a significant impact on both annual and long-term earnings.
If you want to earn a higher rate of return on your money, these high-yield savings choices can help you get started right away.
These higher rates may also make it easier to achieve your financial goals. You might be able to buy a house sooner, retire sooner, or perhaps take that long-awaited vacation.
High-yield accounts can also help you save money in an emergency, such as unexpected medical expenditures or home repairs.
2. some solutions don't charge fees and don't demand a minimum balance.
Though some high-yield and regular savings accounts have monthly fees and minimum balance requirements, not all of them do. Many online banks can avoid these pricey fees and restrictions entirely due to their lack of overhead expenditures.
Monthly fees, eligibility restrictions, minimum balance requirements, and interest rates differ significantly between banks. And it's just one of the numerous reasons why you should shop around for a savings account.
3. Compounding Techniques
Banks can choose to compound interest daily, monthly, quarterly, semiannually, or annually. Whereas more frequent compounding will potentially boost your take-home yield, the compounding element will have been considered if you compare accounts by APY rather than the yearly interest rate.
4. Your funds will be better safeguarded.
The Federal Deposit Insurance Corporation and the National Credit Union Administration cover most large banks and credit unions. It means that your funds are safe.
You're still guaranteed your money if the bank or credit union you choose to save with goes out of business or runs out of money.
Early payment requirements, interest rates, minimum balance requirements, fees, linkages to other banks and brokerage accounts, access to your money, deposit alternatives, and compounding mechanism are all things to consider and evaluate.
Depositing your money into a high-interest savings account FDIC-insured up to $250k eliminates any danger.
If anything unexpected happens, such as a bank run, your money is safe.
If you ever need to access the money in your high-yield savings, you can do so. The best high-interest savings accounts have no hidden expenses, such as monthly fees, and demand low minimum deposits and balances.
Because the best-paying savings accounts are online, most provide mobile banking apps to help you manage your money on the go.
Savings account holders can effortlessly move funds between their high-interest savings accounts and other bank accounts.
Always check to determine if an institution has the required insurance while looking for a high-interest savings account. Credible can assist you with this procedure; visit their website to get started.
Investing your trust in a bank or credit union sans insurance could be a big mistake if they go bankrupt later.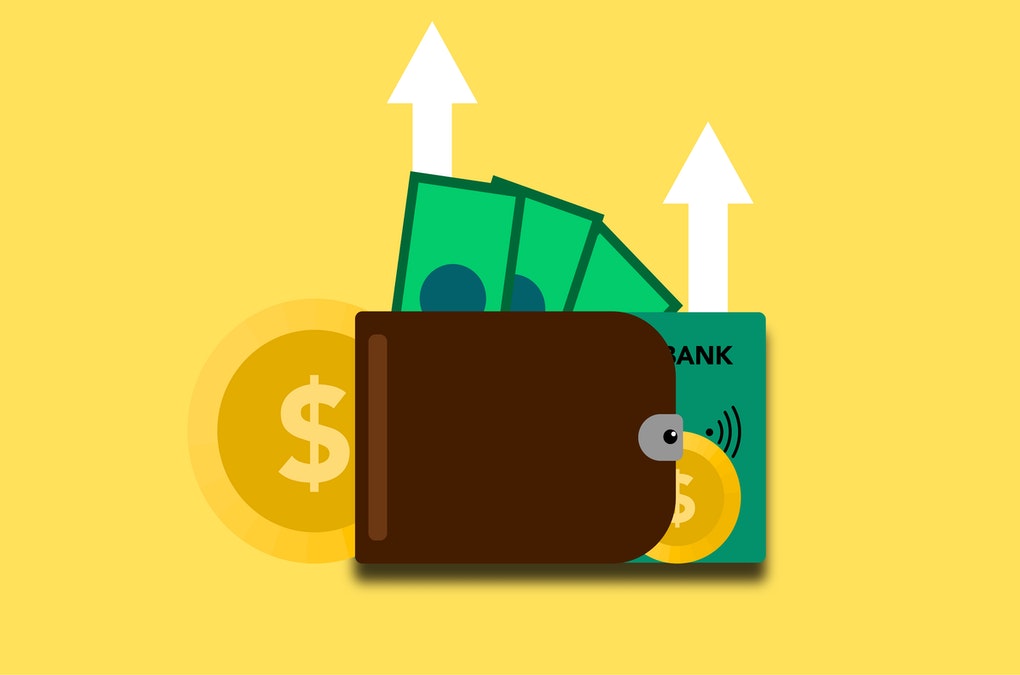 Opening a High-Interest Savings Account
You can open a high-rate account either in person or online, depending on the type of bank or credit union:
Provide contact information– Be ready to provide your Social Security number as well as at least one form of identification, such as a driver's license or passport. Everyone who wants access to a joint account must give this information as well as their unique IDs.
Sign up for online access– You'll typically need to create a username and password to log in to the account online if you'll be managing your account with your desktop or mobile device. For security, choose a strong password that's hard to guess and is different from passwords you have kept for other accounts.
Make a deposit– Banks will generally let you set up a transfer from an existing bank account, set up a wire transfer, or provide a cheque in person or by mail.
The bottom line is that high-interest savings accounts can help you grow your money faster than other basic options. They even pay many times more than the national average of 0.05%.
Some of the Important Concerns about High-Interest Savings Accounts
Here are a few tips for finding high-interest savings accounts that offer you the best value, apart from the above guidelines:
Opt for online banks – Online banks don't worry about the costs associated with running brick-and-mortar locations, and hence they tend to offer some of the highest interest rates on savings accounts. Many of these banks have no fees too.
Opt for community and local banks or credit unions – Like online banks, many local banks, particularly credit unions, offer excellent interest rates. They pass off their profits to members through better rates and lower fees.
Look for promotional offers – Few banks offer promotional interest rates on their savings accounts and provide you with a higher APY for a limited introductory period, after which it falls to the regular rate. It is wise to make sure the standard rate is still competitive.
Watch out for minimum deposit requirements – Few savings accounts require a minimum balance and a minimum opening deposit to incur interest. Some do charge monthly services fees, and it's always better to choose a fee-free account.
Connect it to your checking account – Connect the account to your checking and set up automatic monthly deposits to make building your savings easy. You want to make it easy for yourself to continue contributing to your savings once you've opened up an account.
How Often Do Interest Rates Change?
Savings rates being variable can technically change at any time. A bank's rate remains the same for several weeks in a row. You might often see several banks change their rates around the same time, sometimes more than once, if the Federal Reserve recently has hiked or cut rates.
It's always a good idea to check out the highest interest rates every so often because banks can change rates frequently.
Of course, a high-interest savings account should be a small part of your entire financial portfolio. Consider how you'll utilize the account to supplement your existing savings and investing techniques, and then figure out how much cash you need to keep liquid in your specific scenario.
Is the savings account, for example, intended to be used as an emergency fund? Financial gurus typically advise having three to six months' worth of living expenses on hand in this situation.
Do the Math on High-yield Savings
Your balance grows faster when you put money in an account that earns a high-interest rate. A savings balance of $1,000, with a 1.50% APY, will acquire a bit more than $15 after a year.
While it may not make you rich, the earnings are much better than an account with a 0.05% APY, which might earn about 50 cents during the same period.
The interest earned on your money also earns interest and compounds over time. Leaving the same $1,000 in your account for three years at 1.50% APY can surely make close to $50.
Of course, you can use more than one of these alternatives to separate your funds for different needs or goals. Many financial organizations allow you to open multiple savings accounts and even give each one a unique nickname.
You can also open various high-interest savings accounts at different high-paying institutions.
Numerous savings accounts can help you keep track of your progress toward your goals and take your fingers off the money you would not want to touch, like your emergency fund.
Is the Money Secure in a High-interest Savings Account?
It is safe to put your money in a federally insured high-interest savings account. Funds at covered banks are mainly insured up to $250,000 per depositor by the FDIC. The NCUA has funds to insure up to $250,000 per depositor.
Hence, money up to this amount won't be lost if the bank goes down. You can ensure it's covered by using the FDIC's BankFind search page or the NCUA's tool, apart from checking your institution's website.
Perhaps you're putting money into a high-yield account to save for a big purchase in the next five years, such as a house, a car, or a big vacation. It's preferable to avoid putting money into investments that could lose value over that period.
As a result, regularly putting money aside in high-interest savings accounts can help you protect your principal while also contributing to your savings goal.
Everyone else will open high-interest savings account for no other reason than to save money that they have swept out of their checking account.
Because checking interest rates are usually negligible or nonexistent, putting money into savings when you don't need it for day-to-day expenses can save you money.
Moving additional cash into savings when you don't need them to support day-to-day transactions might generate a monthly interest payout you wouldn't otherwise collect because checking interest rates are typically low or nothing.
Conclusion
A high-interest savings account can be a good compromise for your money, providing principle protection, the security of federal insurance, and a more significant income than a standard savings account but less than you could make from riskier investments.
Consider how one or more high-yield accounts can best serve your financial objectives and circumstances.
Then do your research to discover a performance that will maximize your earnings while avoiding fees and imposing constraints that don't meet your demands.
In general, high-interest savings accounts are a must-have financial tool if you're putting together an emergency fund or saving for a future event, such as a family vacation.
You can get a better return on your money than you might in a traditional bank account, and your money is safe and accessible when you need it.
When inflation is excessive, your money loses value, lowering your purchasing power. Investing in a high-interest savings account can assist in mitigating or even eliminating these losses.
If the interest rate on your account is higher than the rate of inflation, you've won – you've made more money than you've lost.
If inflation is higher than the interest rate, you'll still lose purchasing power, but your savings account profits will assist in mitigating the effect.
High-interest savings accounts have interest rates 20 to 25 times higher than ordinary savings accounts.
Although you may be willing to open high-interest savings account at a bank where you already bank, the best rates are frequently only accessible through internet banks.
Even if you have different banks, electronic transfers between a high-interest savings account and a checking account are simple to set up.
Consider criteria such as early payment requirements, mortgage rates, reserve ratio requirements, as well as any possible account fees as you compare high-interest savings account options.