Listen this article on MoneyPatrol MoneyTalk
All of us have some or the other vices. Whether small, big, secret, explicit, these spiteful habits can be the reason for many of your financial problems. By definition, these are called financial vices. They include any preventable but regular expense that you have in your budget. Most of these are responsible for deteriorating your physical, mental, and financial health.
Usually, these activities are done to 'feel better' or to 'blow off some steam.' Although some of them are outright unhealthy, some are still tolerable if done in moderation. However, one must know when to stop as they can quickly become expensive. Hence, budgeting becomes essential. You must consider them before planning the budget and leave some space for flexible spending like gambling, buying alcohol, and purchasing lotteries of similar ones. That way, you can keep a check on them and spend the money set aside for it rather than using your child's college expenses or emergency money.
It's best to automate your saving and stick to a strict debt repayment schedule, allowing you to indulge in your vices guilt-free. Quitting altogether isn't our motive unless, of course, you willingly want to. This is primarily done so that these vices don't stand between you and financial security. Here are some of the unhealthy financial habits that we have to avoid:
Copying a colleague, friend, or a family member's investment portfolio: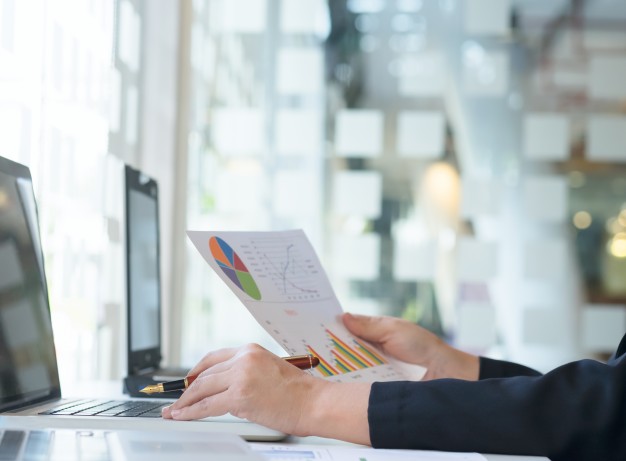 Everyone is different, with different goals and aspirations in life. Hence, when people take financial advice from close ones, without understanding those people's competency in this area and apply those, it turns into a blunder. Copying someone else's portfolio is a grave mistake because investment is a personal choice and an individualistic exercise. Although the broader goals of an individual are mostly restricted to some business, a big house, wedding, and dream car, everyone has different capacities and circumstances in their life. Hence considering every aspect is a must before formulating any investment approach if you are thinking of making individual investments.
Investing without goals:
An individual investment can never be made in an ad-hoc manner. You must have personal financial goals before you begin investing. You must also recognize your investment objective, risk profile, financial needs, and the period required to achieve all this before engaging in any sensible investment planning exercise.
Spending recklessly:
Several elements are included in your overall financial health, like controlling debt, spending too much, learning how to live within your means, creating a good credit history, and understanding where to invest. However, if you are still living paycheck-to-paycheck even after slogging for many years with little savings and cash crunch at the end of the month, you clearly have a problem. It can be anything, from instant gratification to falling for last-minute offers and deals, excessive use of credit cards to buy things that you think you 'need,' and more. This results in less saving and more expenditure. You must develop good budgeting skills that encourage savings as it is vital for long-term financial goals.
Not paying attention to asset allocation while investing:
Asset allocation is an investment strategy that helps you build a well-diversified portfolio of various assets like debt, equity, and gold. By doing this, your investment risk is reduced while you accomplish financial goals and beat inflation.
When you make a strategic investment portfolio with a holistic view and a long-term approach, it helps maintain and grow wealth and avoid any extreme risk of loss.
Not focusing on your goals:
Investors should always focus on their goal-based investment plan. You will not have any long-term gains or a blissful future if you follow your emotions of fear and greed.
Not involving family members in major financial decisions: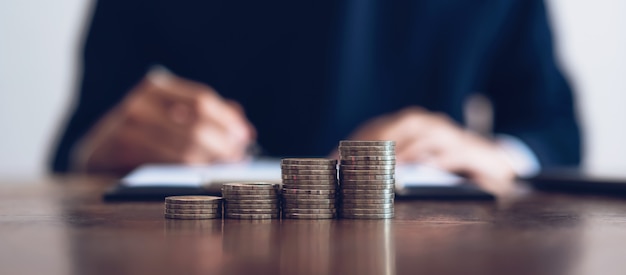 A sensible and straightforward discussion about money with the family is essential. Avoiding it can be a critical mistake as they may see things from a different perspective and provide valuable insights. Investments are usually made to secure the present and future of our family. Hence, they should be aware of it in case of any claims and emergencies.
Not having a comprehensive insurance cover:
Most people ignore their physical and mental health while working long hours, working night shifts, and eating unhealthy junk. This allows diseases to grip you and your loved ones. The cost of medical treatment is anyway huge. Hence, you must have insurance for yourself and your family.
Insurance makes sure that you and your family are safe and secured during any unpleasant event. It is also not advisable to merge your investment and insurance instruments, as the former is a term plan, and the latter needs a medi-claim policy with worthy features.
Not having an emergency fund:
The pandemic has made us realize that not everything is permanent. Life is unexpected and full of surprises, some good, some bad like loss of job, hospitalization, and unexpected increase in school fees can lead to immediate cash crunch. Hence, you must always set aside about 12 months of your expenses for emergencies like these. People who do not maintain contingency funds suffer emotional and financial trauma during unfavorable circumstances.
Reviewing your investment portfolio regularly:
You must regularly track and review your investment portfolio to achieve the envisioned financial goals and excel in it. Evaluating your portfolio periodically is necessary to identify underperforming investments that are not in line with the financial goals you want to achieve. You should also be conscious of new investment avenues and approach them with a clear mind. However, you must do some research before arriving at any conclusion and changing your portfolio.

Conclusion
Once in a while, allowing yourself a financial vice or two can be a huge blessing. However, you should be careful, as, over time, these vices can turn into dangerous habits too. At present, more and more people are indulging in their vices because of persistent and low-grade anxiety of depression caused by the pandemic. People need something to let off steam, and it's understandable. However, the negative consequences of such vices can drastically impact our health, relationships, and finances.